These days, the moive "Avengers: Infinity War" is showing. But not long ago,
Ijoy
launched the IJOY Avenger 270 TC Kit, one of the color options to look like the Iron Man suit – hence its name "Avenger". It's the first box mod equipped with voice control. Today we will talk about the Avenger Kit. Firstly is themod's design. The
IJOY Avenger
mod is pretty impressive, and it really nails the whole Iron Man vibe. It features a bright OLED 1.3inch display on the front giving you all the information you need like wattage, voltage, puff counter and timer, coil resistance, strength, and dual battery indicators in the shape of a wheels with a cool looking car illustration to set the design off. When using the voice control, a microphone icon is displayed and a noise equalizer blinks showing you that the mod is listening. It's not going to be as intuitive as you are used to with a Siri, Google Assistant, Alexa, or Cortana, but I found it works well for me.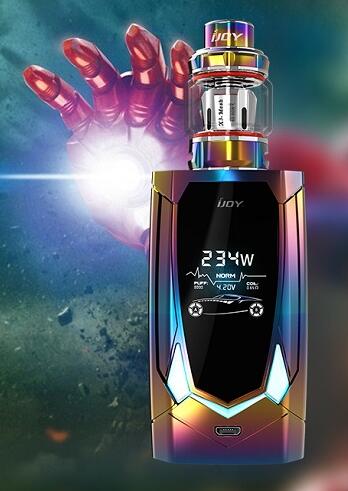 The mod features a centered 510 pin and can handle 30 mm
atomizers
without any overhang. It is powered by a pair of five-leg IJOY 20700 batteries, also comes with 18650 adapters. Secondly is about the Avenger Sub-Ohm tank, which features a 25mm diameter tank holding 4.7ml of
e-juice
in bubble glass tube (3.2ml for straight pipe). It is a top-filling device which is accessed via the screw thread cap on top of the tank and has 2 large filling holes to allow the air to escape without any leakage. Overall the tank is a pretty good option.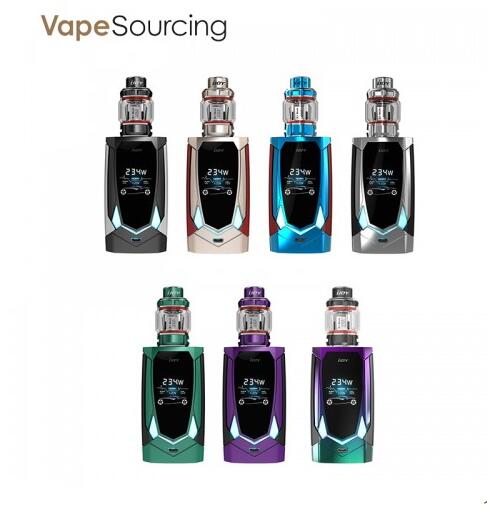 At last but not the least, the vape performance. Firstly we're using the X3-
Mesh Coil
at 80W with the airflow fully open. The airflow is just awesome on this tank, it produces so much flavorful vape clouds. The response levels of the IJOY Avenger 270 mod are also really good, easily meeting the needs of this airy tank. In conclusion, the
IJOY Avenger 270 TC Kit
is a very practical kit with beautiful appearance. The large color screen, and the sleek Iron Man-like design, which pleases the superhero geek in me. I test this new kit with the 
mr salt e razzlemelon e-juice
, maybe you will like too.