Nicotine salt
is a new product that allows both smokers and e-cigarette players to join in quitting smoking. It is well-known that the higher the nicotine content is, the stronger the strike throat feeling will be, then you have experienced e-juice that can solve addiction without throat strike feeling? If so, it must be
nicotine salt e-juice
. Nicotine in the e-juice you are familiar with is a type of nicotine called free base nicotine. This is a method used by tobacco companies since the 1960s. The free base means that nicotine is in the purest state compared to other nicotine derivatives. In turn, nicotine is more effective when heated, and it is absorbed more quickly in your lung and brain.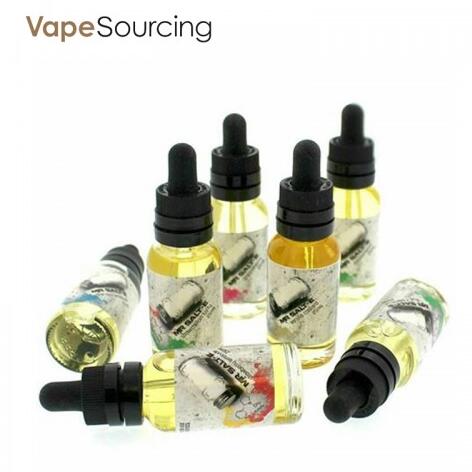 From the point of view of e-cigarette smoking, the difference between free base nicotine and nicotine salt is how it affects your smoking experience. One obvious difference is the harshness caused by higher levels of nicotine. The free base nicotine has a higher ph value, affecting the alkalinity. This is because when the concentration of nicotine is increased, the free base
e-liquid
can not be smoked directly. However, salt nicotine has a low alkalinity. There is no sense of throatiness. According to reports, benzoic acid can make your throat smoother and nicotine 50 mg can be smoked. The second difference is how the two go into your body. Although it is known that nicotine salt is not the most effective method of releasing nicotine, it is believed that nicotine salt is more effective than free nicotine. This is due to the addition of benzoic acid. So what
e-cigs
can be used to smoke the nicotine salt? Everyone has a misunderstanding that it is believed that nicotine salt does not exert a sense of throat strike and can increase the concentration of e-juice. On the contrary, when you use high-power equipment to smoke the nicotine salt, lower the usual nicotine concentration. Pod systems can increase nicotine concentration moderately.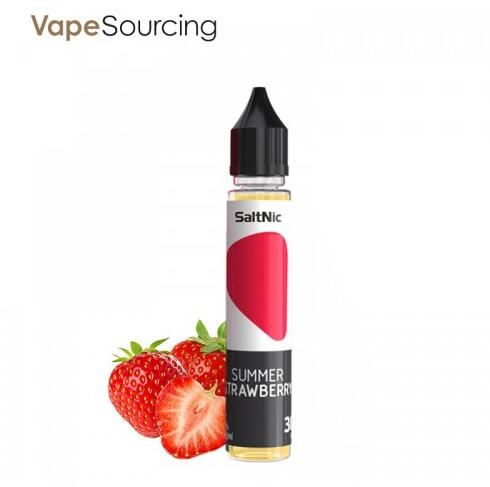 Here I will introduce you some hot sell nicotine salt:
SaltNic Summer Strawberry E-Juice
Mr Salt E Watermelon E-juice
Want know more about nic salt, see this article 
Something About Salt Nic You Need To Know