Vaporesso has proven to be an excellent company that makes very good vape gear. The Vaporesso Polar 220 watt kit is a dual 18650 box mod which offers a vast range of vaping options including variable wattage, temp control, bypass, and smart modes. The Omni chip is an established and reliable performer in the industry, which fires in 0.001 seconds. The main attractive feature of the Cascade tank, at least as far as I am concerned, are the mesh coils. If you haven't tried mesh coils yet then this is a great time to do so. Our Vaporesso Polar 220 watt mod and Cascade Baby SE tank review will cover this new device and why it may or may not be a fit for you.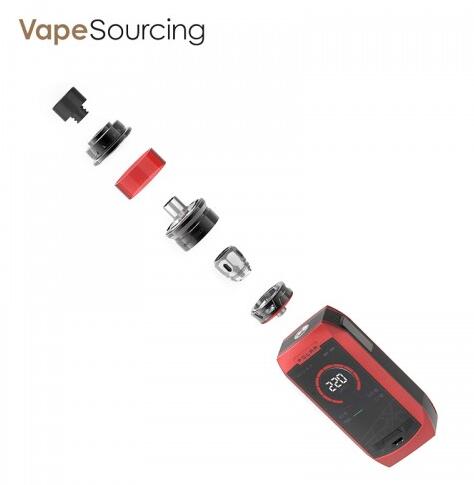 Firstly let's see its appearance. The Vaporesso Polar mod's edges are beveled nicely giving it a nicely comfortable feel. The 2 inch color display screen is gorgeous and so easy to read. I love the display. The mod runs on two 18650 batteries. The build quality is very good. The battery door fits snugly and requires some digging and prying to get it off but the flip side of that is that it fits tight and secure. The centered 510 pin is a thing of beauty. There is no overhang with atomizers that are 25 mm or less.There are three buttons on the bottom front of the mod. There is an up and down button as well as a mode button.The screen looks like a touch screen but it is not. But, I love the big screen. The simple fact that the menu options are displayed so clearly truly enhances the ease of use. Then, the Omni 4 is upgradable and has a full compliment of safety features. The safety features include short-circuit protection, burn, no-load, overtime, low resistance, low power and many more. The vaping features are plentiful and it fires lightning fast. About the Cascade Baby SE tank,which has been out for a while and has been a huge hit among vapers. Here I will not cost some time to talk about it.
Secondly is about its performance. Vaping the Cascade Baby SE is a pleasure. The top fill design makes changing vape juice a snap. A little push and twist will open the top fill port. The three way airflow does an excellent job of drawing the airflow up through the heart of the coil. Vapers will also like to know that while the drip tip is the size of an 810, the connection for the drip tip is a 510.The vaping is awesome. There is a plethora of vapor and flavor, especially with the mesh coils.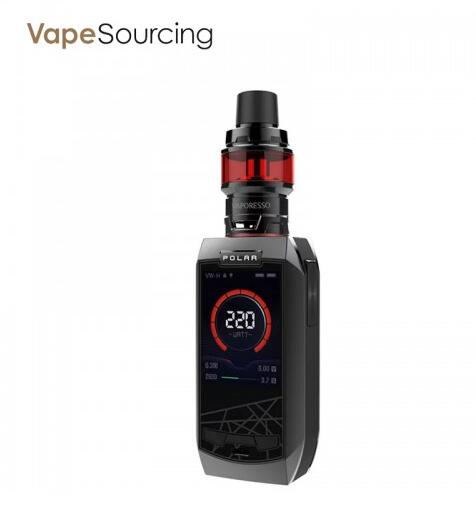 In a word, If you do not have a lot of time or are just looking for the basics, then POLAR Kit is for you.
Other powerful kit recommended:
Related Vaporesso Post: