Today we are going to evaluate the Wormhole RDA. This funny atomizer was introduced by Vapefly, and its ability to play tricks in the direction and position of the air intake cannot be underestimated.
The most striking feature is naturally a large number of PEI elements concentrated in the upper part and the multiple sets of vents distributed in the upper and lower double-layer atomization chambers. These two features ensure that the user is not easy to feel the high temperature and the internal and external air intake channels and coil heights are varied and free to resolve. In addition to the externally visible features, there is also a vast e-juice storage space at the bottom to accommodate the drip and BF box mod.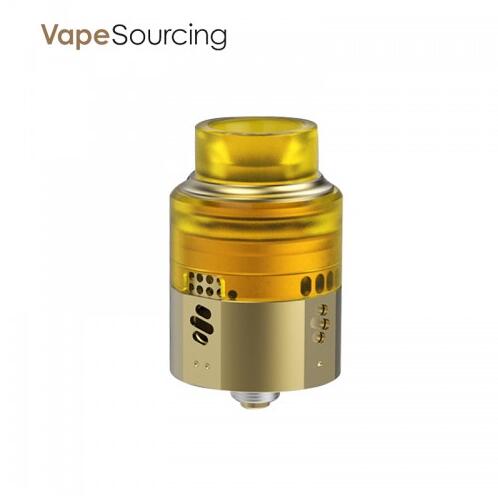 Vapefly Wormhole RDA is very ingenious about the position and flow mechanism of airflow. There is a channel on the side of the deck. When the airflow enters, it will be pulled out from the hole in the center of the pole to form the inlet on the inside of the two-way side. The air inlet can also be replaced with a kit for one-way air intake for erecting a single coil. Although the positioning is still in the direction of the large smoke atomizer, due to the above kit and air intake control, it can still become a rich dual coil or balanced single coil trend, in terms of playability, it is a really excellent atomizer.
Overall, the Wormhole RDA's apparent changes of drawing resistance allow it to produce large smoke and powerful, with the ability to enhance its performance in single coil and dual coils. And the three-way switch of the soft, pure side air intake, and direct lower air intake, the two-way air intake which has the advantages of both sides, is also its charm.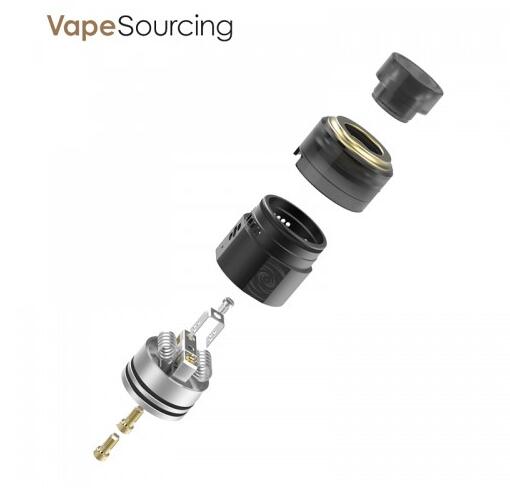 Since Galaxies RDA, Horus RTA, Galaxies RTA, and Wormhole RDA sharing Vapefly's recent four atomizers. It is not difficult to feel that although the homogeneity of atomizers is becoming more and more similar, Vapefly tries to integrate more controllability into its products, allowing players to discover the best settings for them with a single atomizer. And this philosophy is worthy of recognition, perhaps you have not used the brand's atomizer, but they are sure to get you satisfied with the many features of their in-depth exploration.
Good atomizers recommended:
You may also like my other review about: