Vaptio is a US based company established in Seattle in 2014, and are constantly looking at how they can change the vaping world through innovation and design. So today, we are going to take a look at the
Vaptio C-Flat Kit
. With its curved edges, the Vaptio C-Flat kit is a very sleek and attractive looking little pod system kit that is the perfect size to slip into your pocket. In hand, it is very light and comfortable to use as well making for a very well designed unit. The position on the power button has been well thought out, easy to press whether you have the button positioned at the top or the bottom, and as the power button has a very slight recess you can pocket it without fear of the device misfiring.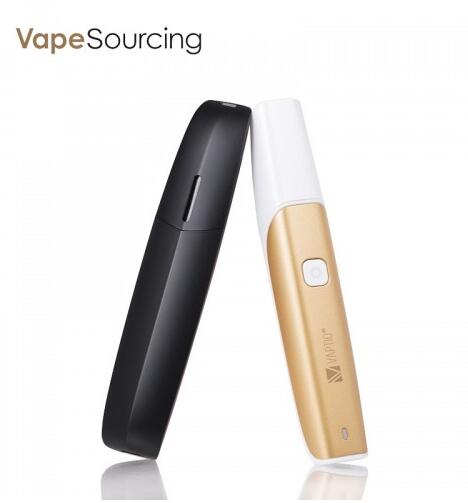 An LED light indicator is present at the bottom of the Vaptio C-Flat Kit, which glows green when the power button is pressed and whilst the device is charging. It doesn't seem to indicate how much battery life is left, which is a slight annoyance, as the battery does seem to just die off without warning when you are using the Vaptio C-Flat Kit. A unique feature of the Vaptio C-Flat kit is the duckbill-shaped mouthpiece, which has been designed to accommodate a mouth to lung or direct to lung inhale depending on whether you have it positioned upwards or downwards. A slit in the middle of the mouthpiece unit has been designed to show how much
e-liquid
you have left in the cartridge, however the cartridge itself is too dark and I have no way of seeing how much e-liquid is left in the cartridge without physically removing the mouthpiece, a lighter coloured cartridge may have been a better design option. The empty pods have the capacity of 1.5ml of juice, although this doesn't sound like much in comparison to other vape pens or tanks, because of the lower output of 15W (compared with up to 250W) the juice lasts a long time.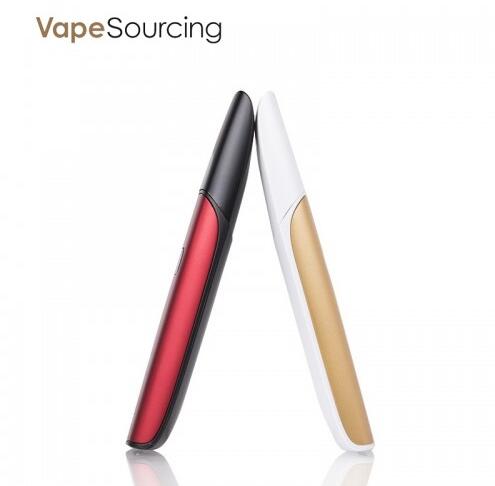 About the taste. This is a nice stealthy little vape. Granted, this is made for undercover vaping or for the type of people that like a draw that is extremely similar to a cigarette. It has a nice tight drawer that you can definitely MTL. Yet, at the same time, if you pull hard enough, you can definitely DL this device as well. It will be a restricted DL hit but it can be done. I like that about the C-Flat. I like the fact that it is extremely versatile and you can use it differently in different situations. I definitely enjoy vaping my
best nicotine salt e-liquid
in this device as opposed to other devices. It just seems to give me a really nice smooth hit when I'm using double the Nic that I normally vape. In general, I feel like the
Vaptio C-Flat
is the product of too many ideas and not enough execution. It offers good flavor and has the wonderful option to use your own e-liquid. Heck, it can even handle thicker, VG-heavy juices in certain capacities. Top pod system kits recommended:
cheap joyetech ego aio kit 10th anniversary
cheap vandy vape berserker mtl kit
Similar review about pod kit:
For Businessmen - SMOK NOVO Pod System Kit