In the early of 2018, Wismec brought us the WISMEC LUXOTIC BF Kit, which is an impressive squonk kit. Unfortunately, it is a pure mechanical squonk kit, which means you can't regulate anything. But now, with the introduction of the updated version:
LUXOTIC MF Box Kit
. Today let's take a close look at the brand new kit. You can't imagine, its appearance looks like a squonk kit, but you're wrong! Wismec decided to use a design that would accommodate a convertible single battery squonk kit and regular dual battery mod both, but more than that, they included a separate circuit board to make it bypass mod. In my opinion, that means you can experience 3 different vapes on only one equipment, amazing, right? About the design aspect, the metal frame + resin panel of the previous LUXOTIC BF has become the current all-metal body, looks pretty cool, and increases its durability.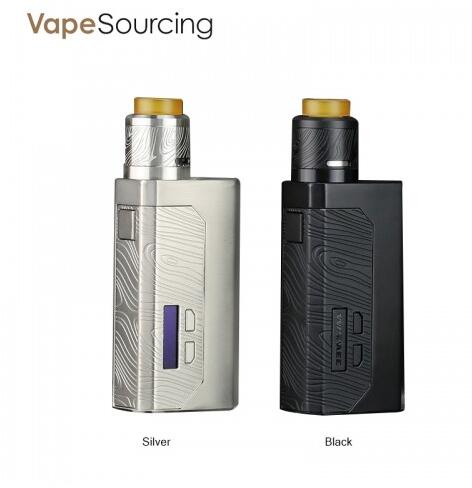 The following part is about its 3 different modes. Firstly is the single battery squonk mode. This
starter kit
comes with the 8ml squonk bottle preassembled, along with the correct squonk pin built into the tank. So build your deck and coils and cotton which are also included, fill your bottle and begin your vape. You can use a 21700, 20700 or a 18650 battery with the use of the sleeve in this mod setup. The second mode is regular dual 18650 mode. Wismec includes a battery connector in the kit so you can take out the silicone bottle and place the connector at the top of the mod, now allows you to use 2 18650 batteries, but remember to change the pin on the tank to the regular
RDA
pin (the one without a hole in the center), you don't want your juice leaking into your battery compartment. The third mode is bypass mode. You need an Avatar Circuit Board at first, then you have to unscrew the 1 screw at the top of the mod (face the fire button towards you and the screw is the bottom right one) and unscrew the 2 screws on the base of the mod. This will remove the housing from around the screen. Now, unscrew all the gold plated screws on the circuit board, seven in total and the PCB (printed circuit board) should fall out. Simply replace the circuit board with the other and screw in the seven screws, replace the housing, taking out all the buttons except the fire button and replace the screws in the top and bottom. Then you can enjoy the bypass mode.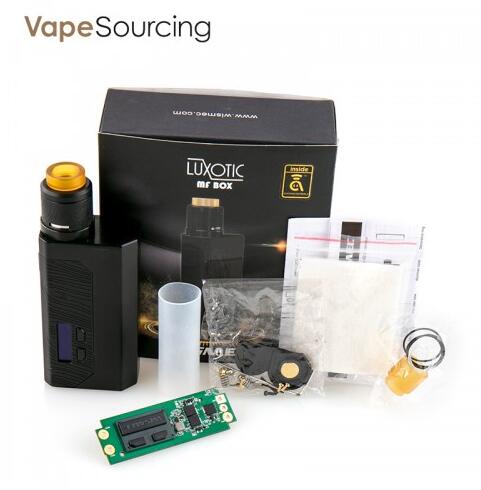 As for the Guillotine V2 RDA, which features BF system and dual coil, no need to tell you detailed information about it. Let's directly to its performance. With the dual coils setup with the provided coils in the kit, and with the underground of 0.16ohms and around 70-80 watts power, the airflow is good and adjustable, the flavor is spot on and nothing to complain about, with nice deep flavorful cloud around me. In conclusion,
Wismec
really brings us a big surprise. In the past, you need to buy two kits to taste squonk and regular mod, but now, with only one device, you can taste all! Other new wismec starter kits recommended:
best wismec active kit
best wismec motiv 2 kit
Another review about squonk kit:
Snowwolf Vfeng Squonk Kit Preview