Since the advent of the pod system, a large number of fans have been attracted. Its simplicity and reliability are very friendly to novices, and even many old vapors can't resist its temptation. The original Joyetech EXCEED Edge kit is such a pod system, you can't imagine you can replace the coil in the cartridge, which is fit for DIY vapors. By now, the new
EXCEED Edge Pod Version
Kit launched, let's see what's the difference. Look at the appearance first, there is not too much different. EDGE's overall streamlined design is inspired by a sports car, the curved shape is more ergonomic and the grip is very comfortable. Is this shape like the engine cover of a sports car? The eye-catching blue match with a streamlined design is dynamic. The red indicator light at the bottom of the EDGE is designed to be a sports car's taillight, and the taillights will be constantly lit or flashing depending on the vapor's usage. When the battery is fully charged, it will be always on. When the battery is 50%, the taillight will be in a slow flashing state. When the battery is less than 30%, the taillight will flash normally. When the taillights flash quickly, don't worry, the battery is less than 10%.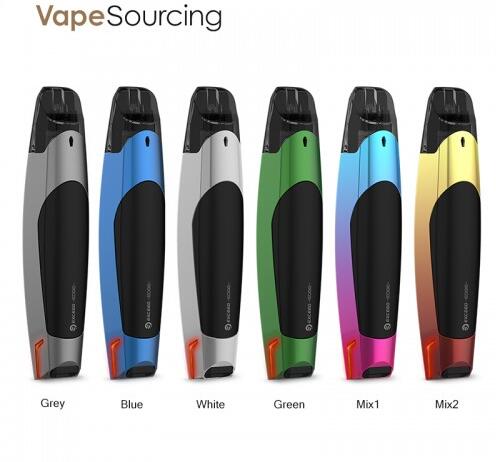 What is below the taillights? Of course, it is the exhaust pipe.
Joyetech
EDGE wraps the USB port separately in black material, which is distinguished from the blue kit. It has the intention of exhaust pipe shape. It is charged with a regular data wire and supports 5V. with built-in 650 mAh battery, normal using for a full day is still no problem. The ignition button is located in the black material part of the side, and the ignition button presses the sound and the rebound is powerful, which is relatively reliable. But don't think that this ignition button is very large, its actual effective area is only above the ignition button, that is, near the side of the atomizer, other areas are invalid. After all, for a pod system, if there are too many valid ignition button areas, it is too easy to make a mistake. Here comes the biggest difference between the Pod Version and the old one. The old EDGE fixes the coil to the
e-juice
chamber through a metal ring, so if you want to change the coil, just unscrew the metal ring and you can replace the coil. But now the metal ring is canceled, you can't replace the coil anymore. The new cartridge is sealed as a whole. If you taste the smoke is not good, you need to replace the whole cartridge, which is more convenient for lazy vapors.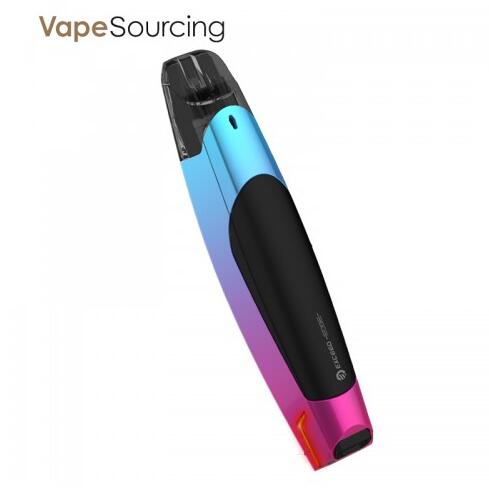 In the beginning, I still had some concerns about this way of sealing the connection. After all, I have never used it. After a few days of actual experience, my worry is superfluous. There is no e-juice leakage, and it tastes very good, and the resistance is moderate, which is very suitable for MTL. Of course, such a sealed pod system will produce condensation at the bottom of the atomization chamber, so don't worry too much. This is not a leakage, so clean it in time. Good pod system kits recommended:
best smok novo kit
best eleaf iwu kit
The old version review is here:
The First Pod Kit of Joyetech - Joyetech Exceed Edge Kit