There is a kind of equipment in the
vape device
that is between the TC box mod and the mechanical mod. The appearance of the pen-style is matched with the built-in protection of the electronic cigarette. This kind of kit inherits the practicality of the mechanical kit and has the measures of safety protection, so it is liked by many vapors. Today we will give a comparison review about two hot-sale
vape pen kits
: Uwell Nunchaku kit and Eleaf iJust 3 Kit.
Uwell has produced an ergonomic design that fits into your hand perfectly and kind of resembles a nunchuck if you squint and imagine a little. It's made from solid stainless steel so feels quite sturdy and the anodized finish seems durable. With the simple enlarged fire button placed at the top of the pen with 2 small adjustable buttons towards the bottom, just above the tiny screen. Its small OLED Display is well placed and surprisingly easy to read, giving you all the information you need like battery life, wattage or temperature (pending on the mode you're in), the resistance of the coil in the tank, and the voltage. Powered by a single high drain 18650 battery, the Uwell Nunchaku can fire up from 5W to 80W, and this vape pen has multiple modes.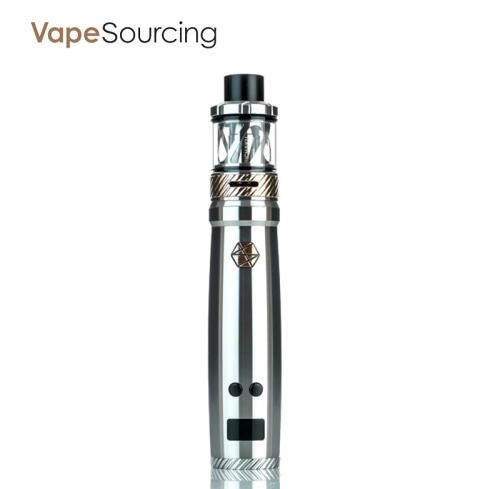 About its performance. Performance on the
Uwell
Nunchaku 80W TC is quite surprising. Set to around 50W which is the ideal level for this 0.25-ohm coil the airflow is really good and create some huge flavorful clouds. Sadly you cannot adjust wattage when using Nickel or Stainless Steel but it's definitely a cool feature to have on a device like this. Vapor quality is pretty good but nothing to blow your mind.
Ijust3 is a 24mm diameter kit with protection, the upper part is stainless steel color, all stainless steel body, workmanship details are in a very good control. The ignition of the kit is made of hexagonal stainless steel with a partial groove, and the ignition feedback is crisp, but it is not enough to be tight enough! The built-in LED light shows status. There are a USB charging port and a charging display on the back, and a built-in 3000 mAh battery capacity. The top pin uses a 510 standard pin and is gold-plated for conduction! Grooved anti-lock on all sides, with colored gear strokes around.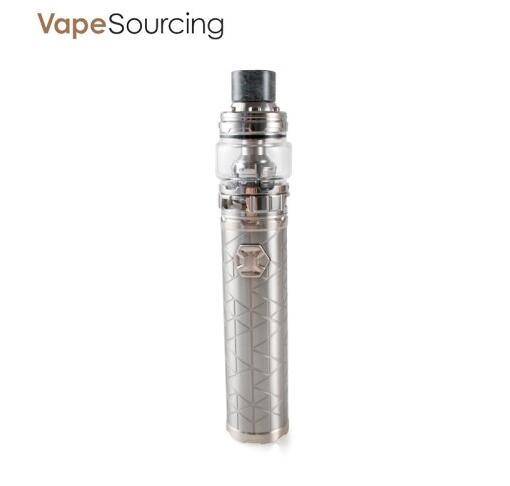 About its performance. Big e-juice capacity bring fast e-juice guiding speed and big cloud, and the dazzling color pattern on the
eleaf
kit, workmanship is also solid, the maximum output can reach 80W. The taste of its atomizer is large smoke and DL type, but the taste is unexpectedly rich and not too hollow. In general, both of these two kits are awesome in tastes and big cloud, which one to choose is all up to you.