The development of electronic cigarettes has not only existed as a single tool for replacing cigarettes. In order to satisfy the better taste, make bigger smoke, and use it more easily, after many evolution and transformations, today's e-cigarettes have become a fashion tool for integrating replacing cigarettes, tasting e-juice, playing smoke, which naturally gives vapors more choices and convenience. Today we will share you a high-output full-featured kit:
SMOK E-PRIV
KIT. From the front of the kit, the overall integrity is quite good, although the TFV12 Prince atomizer is a finished mature atomizer, not tailored for this kit. However, due to the close design style, a large number of metal materials, and a similar matte coating process, the combination of the two seems to be very coordinated. In particular, the rubber ring of the atomizer and the color of the kit are matched with the same color, which is quite elegant in terms of details.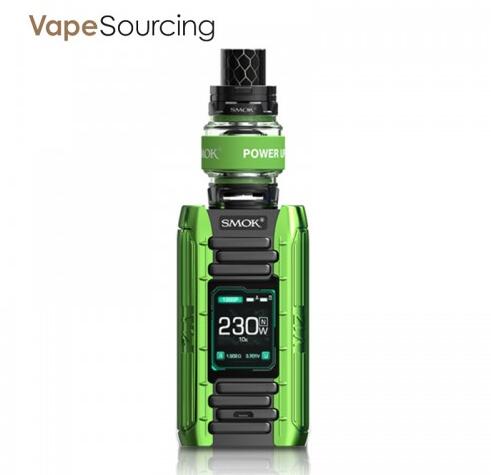 At the bottom, there are four long strips, the top two of which are the adjustment + button and the adjustment - button, which can be pressed, and the feedback of the metal button is very good. However, the operation is not as fast as pressing on both sides, it can be pressed completely, and if the two long buttons are pressed at the same position in the middle of the two keys, the key lock function can be realized, very convenient. The front side is engraved with the V12 logo. On the one hand, reminds you that it uses the Smok TF V12 prince
vape tank
, and at the same time pays tribute to the V12 engine, suggesting that this set has a powerful explosive potential like the V12 engine. The edge treatment is smooth and excessive, which brings a good grip. The atomizer used in the kit is the TFV12 Prince tank, which is the hot-sale tank by SMOK currently. Its biggest feature is the powerful explosion, and the top cap system with a locking button, which is very convenient to use. We have reviewed many times.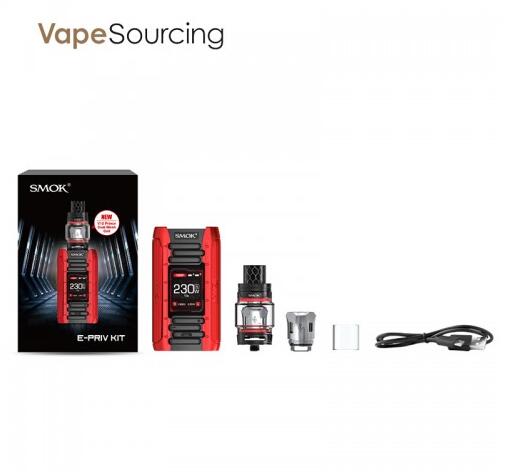 About its taste performance, E-PRIV continues the stable performance of the
SMOK
flagship model. It has a powerful explosion, no delay in the ignition and the processing capability of the built-in chip is vividly displayed on this kit. At the same time, due to the newly released two steel mesh coils, TFV12 Prince tank shows more powerful smoke performance, and it has a good performance with ordinary RDA, which further expands the used space of the TFV12 Prince atomizer designed for e-juice storage. It is not too much to call it RDTA. A similar kit from
eleaf
brand like:
Cheap Eleaf Tessera Kit
Another review about smok vape kit:
SMOK X-PRIV Kit - Specially Designed For Big Screen Lovers