In the past, my pals asked me, "How about that kind of very thin e-cigs?" I gave him a "Do not touch it!", because in my opinion, the taste is much worse. But nowadays, the taste of the newly designed
pod system kits
is getting better and better, and it is convenient to take out and carry it, easy to operate and become one of the equipment for new vapors to replace traditional cigarettes. This time, I chose several hot-sale pod systems for evaluation. If you are pursuing the best taste, or a big smoke, the pod system still can't satisfy you.
A relatively balanced pod system kit, which can be refilled, good taste, moderate suction resistance, no fire or leakage of e-juice, big cloud. Vapors with strong hands-on ability can rebuild the coils by themselves, and my experience is slightly stronger than that of its brother product SMOK FIT KIT. It can be refilled while maintaining the shape of the pole. This is commendable.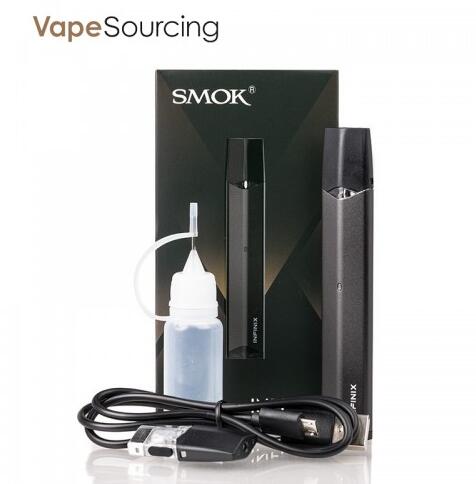 With pneumatic smoke cartridges, you can smoke at any time, suction resistance is more compact, you can feel the obvious resistance of suction, e-juice's reduction is sufficient, never found incomplete atomization and poor e-juice guiding. The degree of smoke and atomization is also good, the smoke will be slightly larger than the conventional smoke, and the comprehensive taste of NOVO compared with INFINIX is obviously stronger than the former.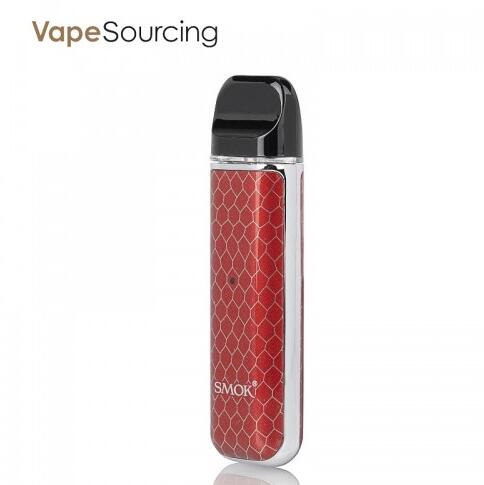 Very very small, half of the length of the INFINIX (slightly thicker), and only one-third the size of the Breeze 2 achieving good performance and taste in such a small volume. Workmanship is good, which is surrounded by matte texture white metal, the actual workmanship is better than the picture look. The small atomizer tastes very good. Push-button suction, suction resistance is just like real smoke.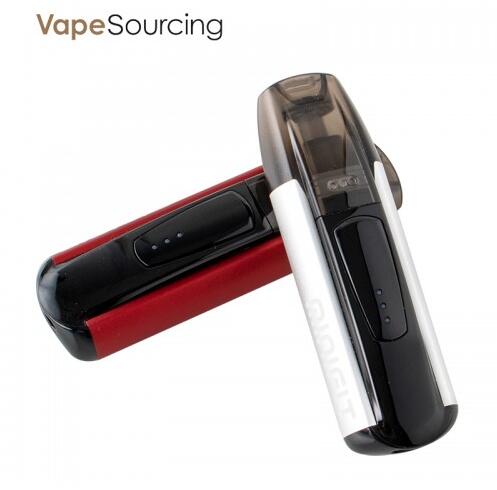 It is the largest of these pod systems, and all aspects of the indicators are close to a box mod. The large volume brings a good taste. The resistance is better than the NOVO but still slightly empty, and The 700mAh battery is in line with the box mod. My evaluation of it should be "the smallest AIO pod system at the moment".If you want a box and want it to be the least integrated, it's right for you.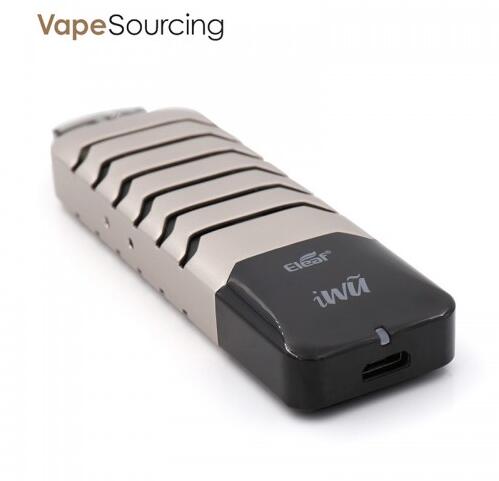 Some vapors asked me how to choose from these refillable pod systems, this problem is really difficult, but it is also simple. Their biggest difference is that the positioning is different.
SMOK
INFINIX is clearly designed to reflect the price/performance ratio in the hot-sale JUUL appearance; MINIFIT is obviously the pursuit of mouth-feeling in the smallest size; NOVO is fit for vapors who like a big cloud; iWũ is a completely different way for manufacturers to design their own designs.