Uwell
is well known as its crown series, as this sign is really nice and elegant, let's see in 2018 what's products sell best in the vaping market.
Uwell Crown 3 Replacement Coils is for the Uwell Crown III Tank. It is specially made with Parallel Coil Structure, allowing optimal airflow directly into the core. It has an easy-to-install Plug-Pull mechanism to replace them when you need to. The integration of large wicking ports allows faster ramp-up speed as well as well-balanced flavor recreation.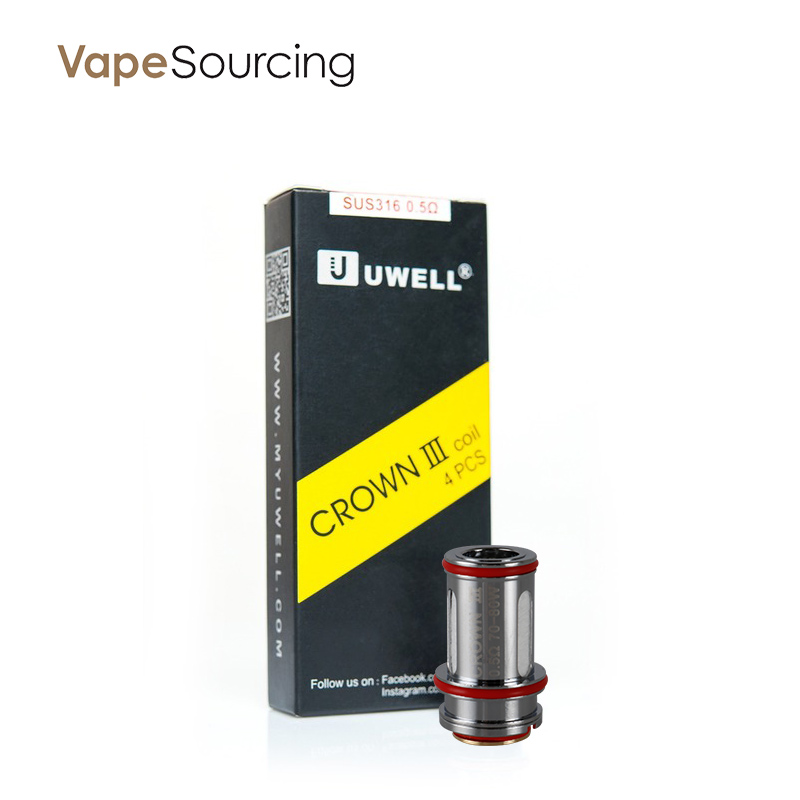 Uwell Nunchaku Kit brings you adjustable settings on a stick mod through the use of a three-button control interface. Powered by one 18650 battery, it can fire up to 80W. Uwell has made the TC mode of the Nunchaku compatible with both Nickel and Stainless Steel heating elements. Nunchaku Kit is a phenomenal offering as Uwell's first full starter kit system in the market.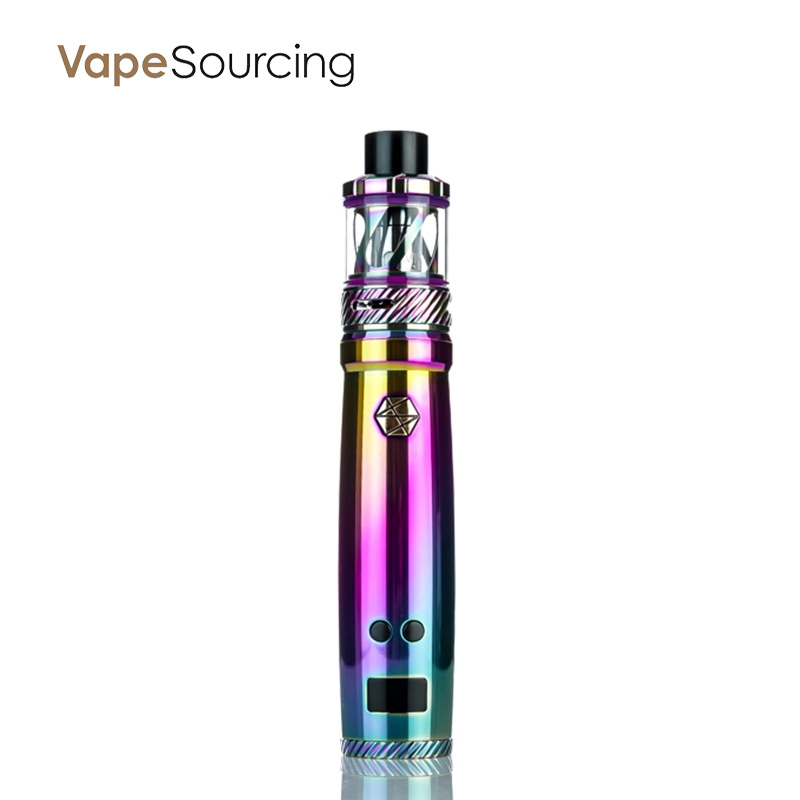 3. Uwell Nunchaku Coils
Uwell Nunchaku Replacement Coil is designed for the Nunchaku Tank. Using plug-n-pull replacement, these futuristic coils come with 0.25 ohm Clapton A1 parallel coils and 0.4 ohm. Perfectly designed for lower wattages, these coils produce surprisingly good flavor and an amazing set of clouds.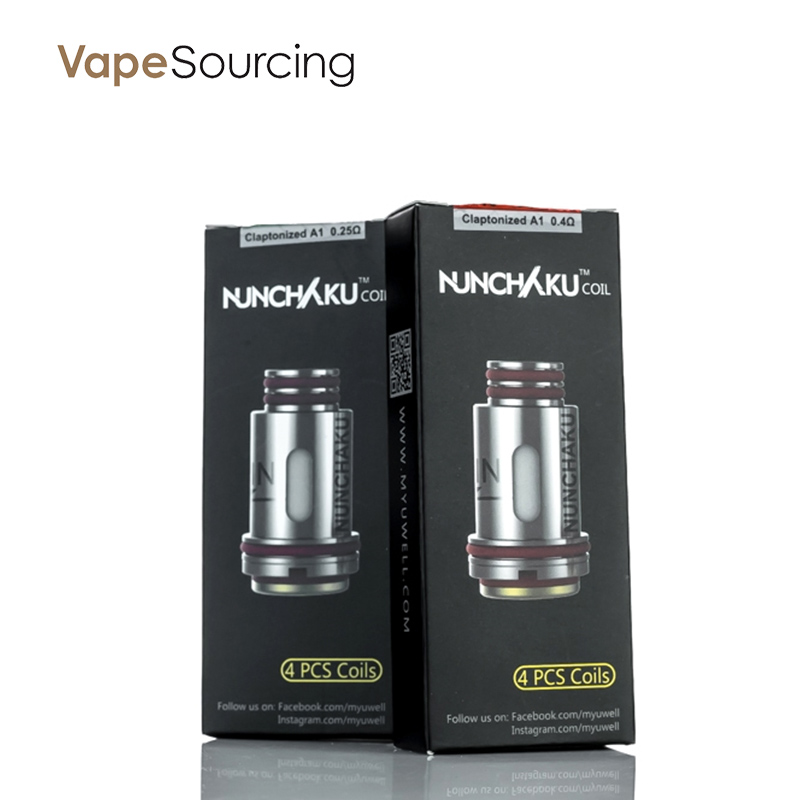 Uwell Crown 4 Tank is a durable and gorgeous device with 6ml large e-juice capacity (5ml with straight glass tube). Adopting the patented self-cleaning technology, the Crown 4 Tank can absorb the e-juice in the condensation holder through regular usage and vaporize it. It utilizes the Dual SS904L coil and Double helix mesh coil for excellent flavor. It comes with top-filling design and adjustable bottom airflow system.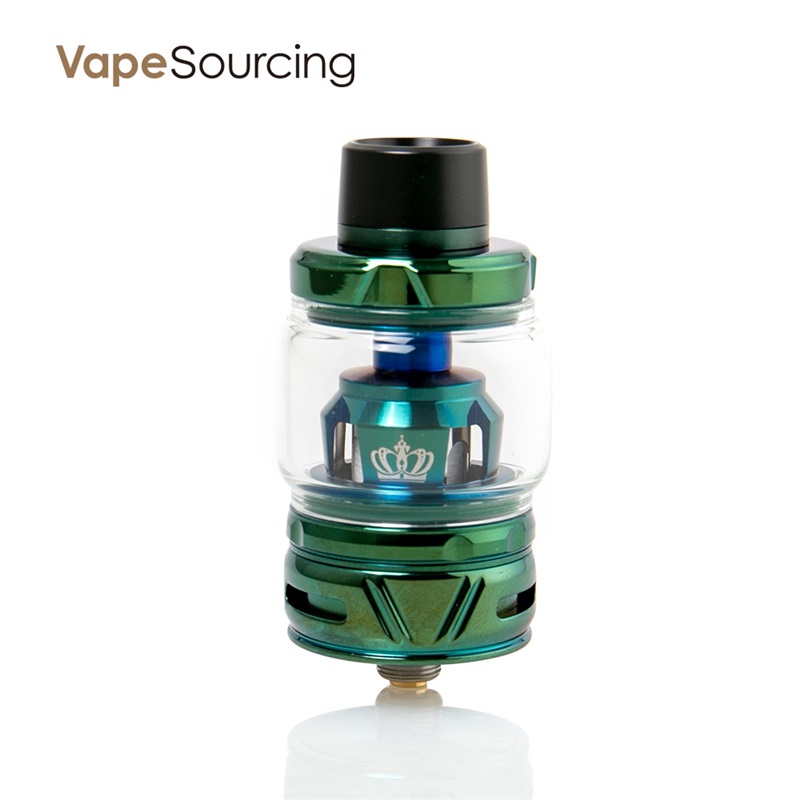 Uwell Crown IV Dual SS904L coil utilizes the highest quality organic cotton and superior 904L stainless steel. It offers unbelievably delicious flavor and giant clouds of vapor! designed for Crown 4 tank.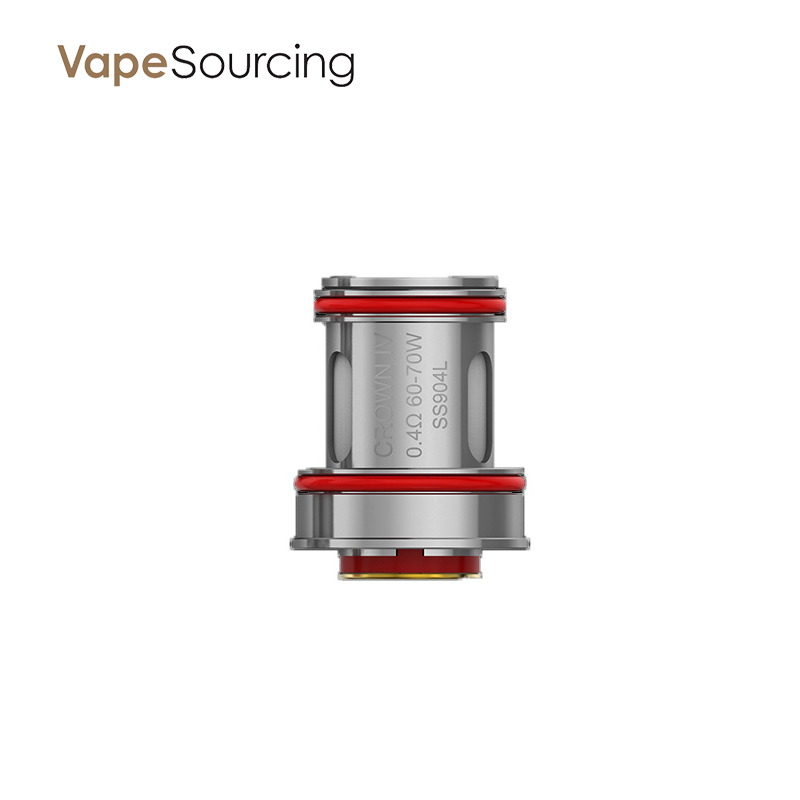 Uwell has become popular as its crown series tanks, and in 2018, it sells well rely on crown too, hope this brand will give us more surprise in 2019.