For MTL vapers, if you are looking to find light and compact
vape starter kits
, but also hope the easiest way to get into MTL vaping, here are two products you might like! One is Digiflavor Helix from Digifavor and the other is Flint from the GeekVape. Here are some information about their features and specifications.
An Ultra-light Vape Starter kit-Digiflavor Helix Kit
The
helix digiflavor
is an ultra-light starter kit made primarily of ABS material. It's coming with a nice look and requires a detachable single 18650 battery. The AS chipset is very powerful, enabling fast ignition and stability, but it is a simple variable voltage device. It has only three modes to choose from using a single firing button, they are 3.2V, 3.4V or bypass. The Lumi Tank is paired with it and can be carried on the whole of a day. It is 24 mm in diameter and has a capacity of 2 ml (TPD) or 4 ml of juice. It features an innovative Supermesh coil system (not replaceable) that provides fast heating and excellent flavor and steam production. The Supermesh coil is a 0.3-ohm Kanthal net with a recommended power of 30-45w.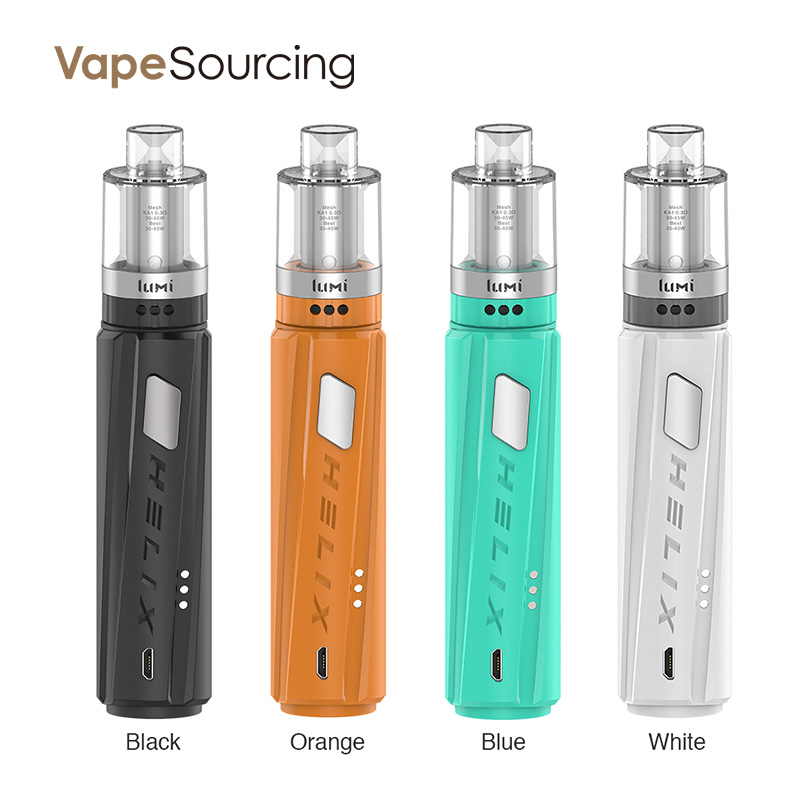 Nicotine Salt E-liquid Design-GeekVape Flint MTL Kit
Flint kit geekvape
is designed for both nicotine salt e-liquid and regular e-liquid. It features a LED light for battery charge and mode. The Geekvape Flint Kit features a compact and ergonomic design with a built-in 1000 mAh battery. There are 3 output modes, you need to click three times to the button adjust it. You can also turn the device on and off by clicking the five times of fire button. The included tank is the Flint tank and uses their new NS coils. With a diameter of 22 mm and a built-in non-replaceable dripper, it is a multicolor PMMA with a capacity of 2 ml for each color option. The Flint tank uses a method of filling the back of the slider, and you slip the top back and it is clearly priced and filled with holes through a good size fill.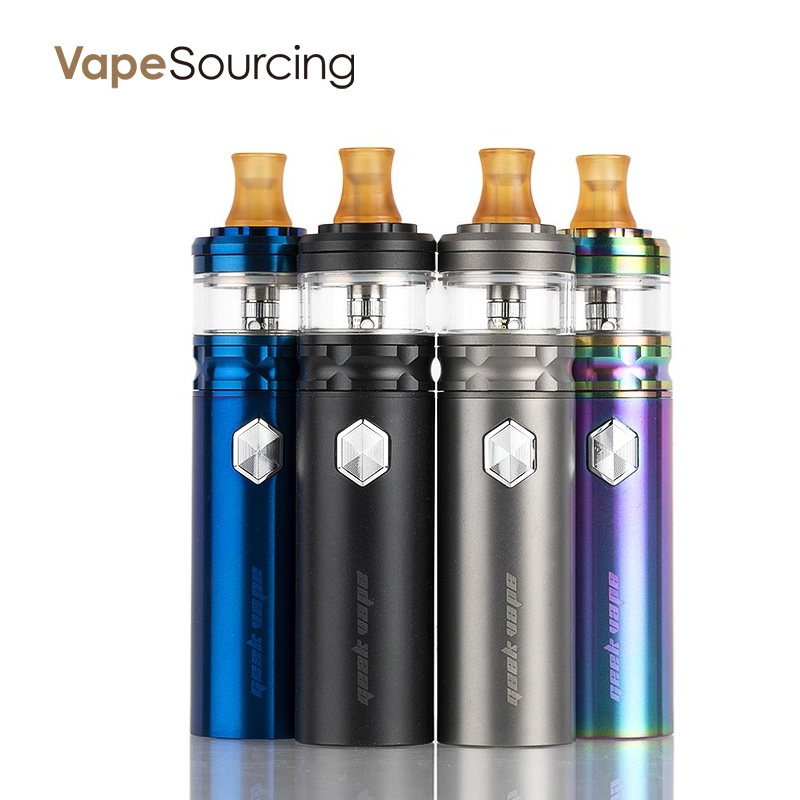 We didn't see too many devices for Digiflavor in the vaping market, so Digifavor Helix is a very interesting kit. As for Geekvape Flint, not each e-cigs and vape atomizers can evaporate
nicotine salts
, so it's nice to see that the Geekvape has brought us such a big technology!