We have noticed that there are two new products released by
IJOY
-the iJoy Mercury Starter Kit and the iJoy Captain Resin. They all have the same cool color designs. Let's take a look at their performance.
>>IJOY Mercury Starter Kit
IJOY Mercury
looks quite nice. This is a medium-sized box with a slight Angle cut and is more ergonomic. The panels are colorful. The Mercury mod has a powerful 1000 mAh battery that can be charged safely and quickly while maintaining power for longer periods through a 10W output; Has intuitive and responsive single button transmission mechanism. Presents a highly durable appearance, high gloss details, resistance to wear and scratches, fully show your unique personal taste and charm.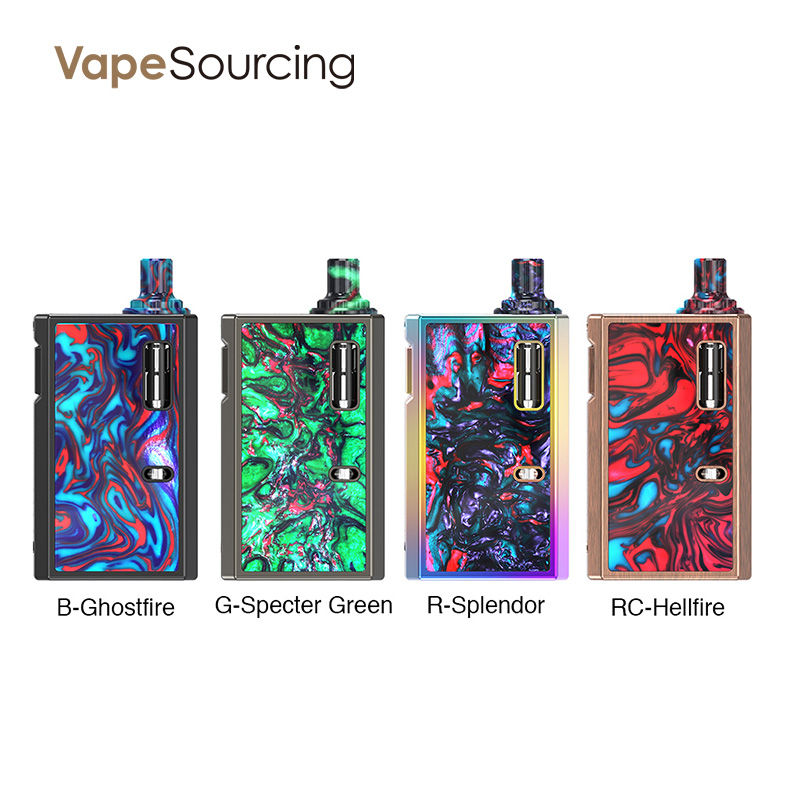 The integrated MERCURY Tank has a 2ml
vape juice
capacity, easy top filling, and adjustable bottom flow design.1.0ohm / 1.2ohm coils are optimized for nicotine salts and are perfectly compatible with MERCURY batteries.
IJOY Mercury Starter Kit Coming With:
IJOY MERCURY Kit
USB Cable
MERCURY COIL Mesh 1.0 ohm (6-10W Pre-installed)
MERCURY COIL 1.2 ohm (8-12W)
Manual
Warranty Card
>>IJOY Captain Resin Kit 200W
The
IJOY Captain Resin
Kit includes the new Captain Resin mod and the Captain Resin Mesh Tank. The mod can use a dual 20700 battery or the dual 18650 battery adapter that comes with it. The battery is not included in the kit. The maximum output power of the device is 200W, with variable power, temperature control, and TCR user mode. The body is made of zinc alloy, with a new resin trim and a built-in 0.96-inch OLED screen. The Captain Resin tank has a matching resin finish and the color range appear to match other Resin style mods from iJoy including the excellent Shogun Univ and the Shogun Junior. The existing Captain X3 coil range will be compatible with this tank.
IJOY Captain Resin Kit Coming With:
iJoy Captain Resin mod
iJoy Captain Resin Mesh Tank
2x coil (Mesh 1 – single mesh, Mesh 2 – dual mesh)
Spare glass
18560 battery adaptor
USB Cable
User manual
Will you going to be pre-order the IJOY Mercury and iJoy Captain Resin kit?