If you're a fan of SMOK Nord, so please don't miss
SMOK Nord Cube
Kit. It's very stylish and has a perfect curve in the palm, so it's perfect for holding. You'll love Smok's use of the device to restore the simpler style, which almost looks like an all-in-one version of Priv mod. It has a built-in 1800mAh battery and a maximum output of 30W. In terms of color selection, Nord Cube maintains a simple two-tone. The 4.5ml pod capacity of Nord Cube is very similar to other Smok devices that recently used Nord to replace coils, equipped with 0.6-ohm Mesh and 0.8 ohm MTL. But it will also be compatible with any Nord coil series. Nord cube maintains SMOK's simple two-tone palette, currently available in black/red, red/black, white/black, blue/black, yellow/black and purple/black.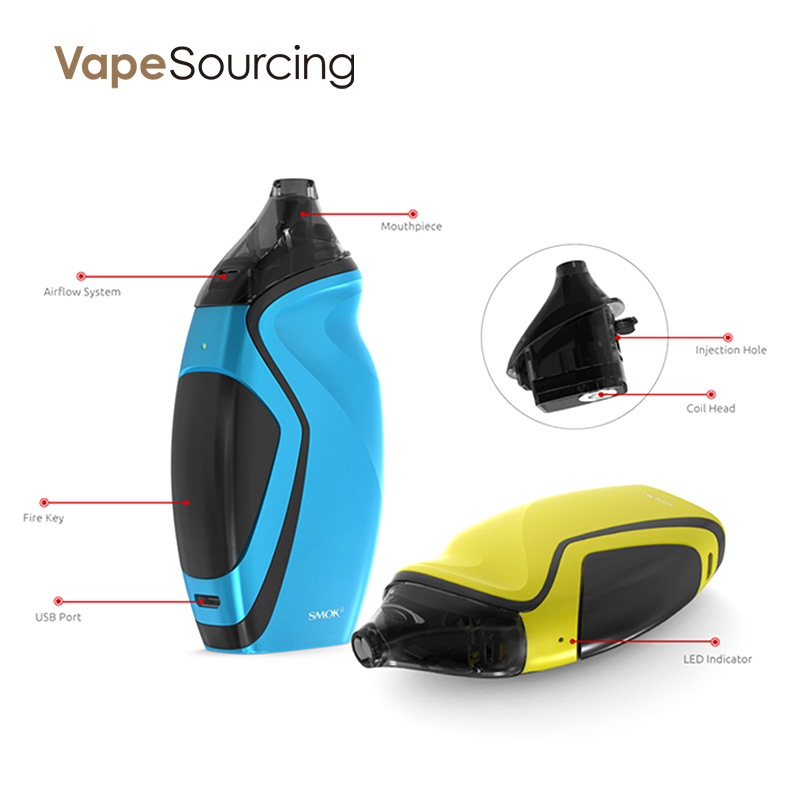 SMOK Nord Cube Kit Specs:
Size: 101.6 x 52.4 x 26.3mm
Battery: 1800mAh Built-in battery
Capacity: 4.5ml
Output Power: 3-30W
Standard Current: 20uA(No load)/50(load)
Input Voltage: 3.3-4.2V
Output Voltage: 3-4V
Charging Voltage: 5V
Charging Current: Max: 0.7A
Overcharge Current: 1.75A
Overcharge Voltage: 4.3V
Coils: Nord Coil range
The ergonomic design of the Nord cube does look good, but it's basically just a Nord with more juice and battery capacity. Even though it doesn't look like SMOK Nord at all. The
Nord Smok
is an advanced version of Novo and is powered by a 1100mAh battery, which is twice the size of Novo. It adds a start button for a start button, and it also ACTS as an LED indicator for battery life. Its larger and thicker size makes it more comfortable to hold in the hand. The SMOK Nord kit's improved canard sleeve lip has a curved lip shape that fits perfectly into your mouth for a better experience.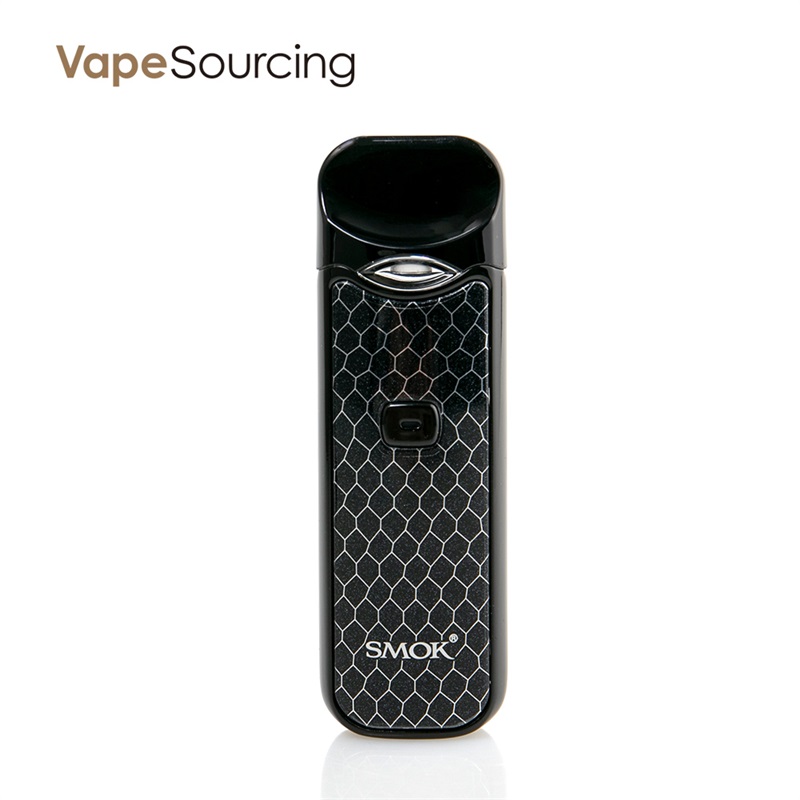 The SMOK Nord can hold 3 ml of e-juice. In addition, the package includes two coils: Nord 0.6 Ω mesh coil and 1.4Ω conventional coil, 0.6Ω mesh coil is designed for the ohm atomization, provide faster heating and a large number of a cloud. A 1.4-ohm conventional coil is designed for MTL atomization. In a word, SMOK Nord Cube is suited for those who are looking for an easy to use an integrated rechargeable
vape pod system
with large battery and juice capacity, with a good option of replacement coils.