THC Tauren Max Mech Mod is a new mech mod from Thunderhead Creations, a company renowned for its high-quality gears. THC Tauren Max Mech Mod is a mechanical mode, so there is no regulation or safety function, so you need to make sure your ohm's law and the battery are safe to get its safest and best performance.
THC Tauren Max Mech Mod comes in 7 colors to choose from - brass/black, brass, brass/white, brass/green, brass/red, brass/gun and brass/gold.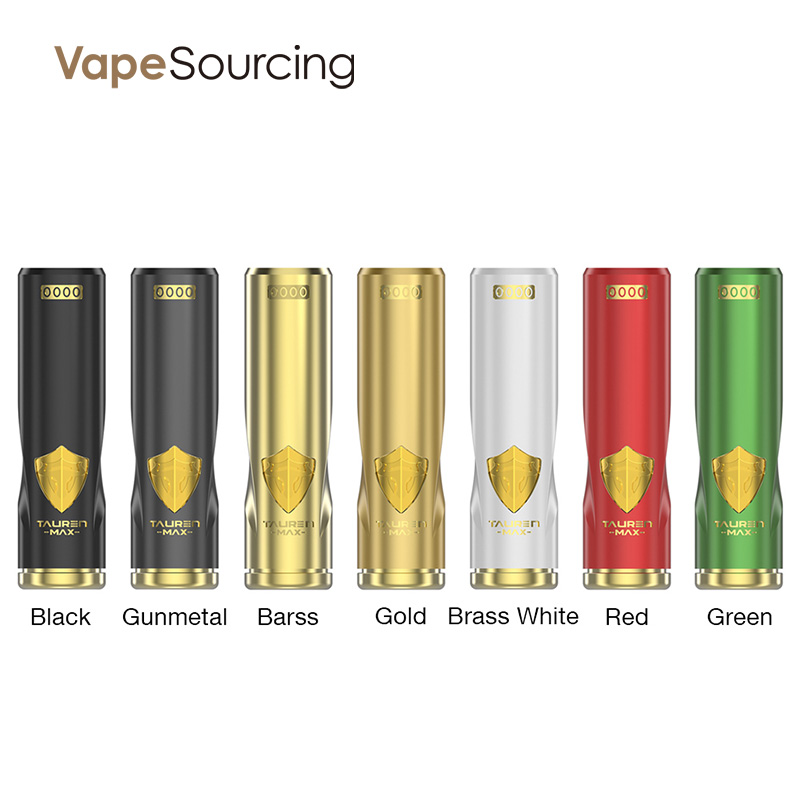 At the top of the device, the 510 connector has a diameter of 24mm but is tapering off to 26mm for the base. The new type of switch is used to open and close equipment, which is composed of ball and spring mechanism. You can also use the tools in the suite to adjust and remove switches for maintenance. You can also lock the switch to prevent accidental triggering.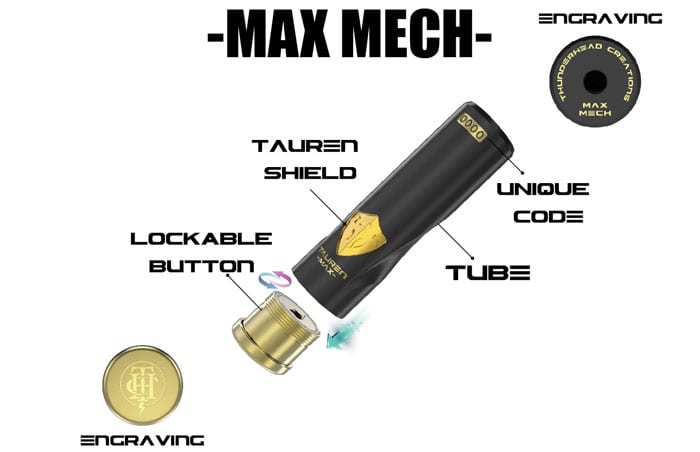 The THC Tauren Max is waterproof, dustproof and shockproof, so it can be a nice sturdy little setting for everyday use. In addition, you can use multiple battery types here - or single 18650,20700 or 21700 compatible.
Also, we still have another great Mech Mod kit is VGOD Pro Mech 2 Kit with ELITE RDA
The VGOD Pro Mech 2 Kit includes the Pro Mech 2 mod and the VGOD Elite RDA. The shell of the Pro Mech 2 mod is made of soft tactile Delrin. The inner case is made of copper. You will need a 18650 battery powered, but it's not included. As mech mod, the total power output will depend on the battery you are using and the resistance of the coil.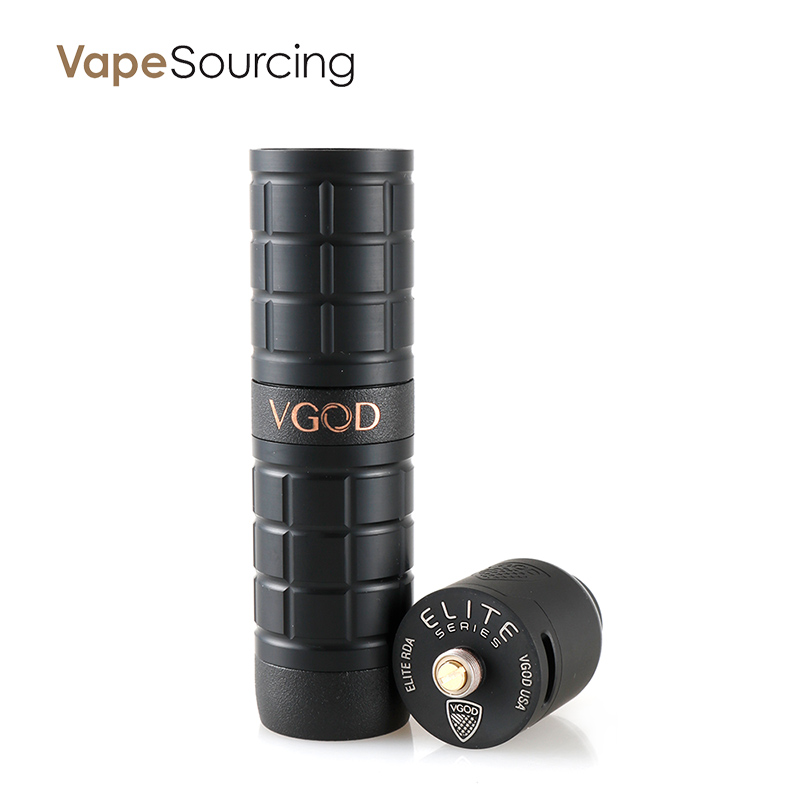 The VGOD Elite RDA is a 24mm RDA. The coil legs are clamped with wing screws to make the building faster and easier. There are 2ml e-liquid capacity in the RDA and bottom adjustable airflow. The soft tactile design of this mod really makes it stand out.
In a word, we know VGOD Pro Mech 2 Kit is popular by a large of people before, is the THC Tauren Max mech mod will be popular in the future? Let's waiting to see!