Smoant has made some great vape mods, and today let's have a look their new
best pod vape
to rival the Lost Vape Orion Q and SMOK Trinity Alpha, meet the Smoant Pasito now!
First Rebuildable Pod Vape Device On The Market
Smoant Pasito
looks like a cross between Lost Vape Orion and SMOK Trinity Alpha. Smoant Pasito Pod Kit is one of the new varieties of mixed Pod mods, which are divided into box mod and part AIO Pod devices. I really like these because they always have larger batteries and more vaping options. But the Smoant Pasito Pod Kit has an additional trick. You can rebuild the atomizer just as you would with RDA or RTA. The reconfigurable aspect is designed for those who like RDAs/RTA and want something.
As noted above, there will be three options for the Smoant Pasito Pod Kit coil head. The whole kit will be equipped with MTL and DTL coil heads. This means that you can use an MTL coil like an MTL coil to keep it nice and compact, or if you want something more powerful, you can swap out the MTL for a DTL coil and increase the power. The difference between SMOK Trinity Alpha and Smoant Pasito is that Smoant Pasito has fully variable wattage control and appropriate AFC. When Smoant Pasito shows up, I think it will be a challenge!
Let's review the benefits of SMOK Trinity Alpha in a few words:
SMOK
Trinity Alpha
is a pod AIO in the form of traditional box vape, stylish and compact in form and becoming very popular. They have a sliding open top filling system and a replaceable 510 dropper. The package includes a pod and an MTL coil and a mesh DL coil. The Alpha has a built-in 1000 mAh rechargeable battery and three different power modes. SMOK Trinity Alpha is a reasonable upgrade to Nord, with comparable performance. It's a nice middle ground between pod, vape, and AIO, and is perfect for those who are switching from starter kits to more advanced vape. This is an economical device that is easy to use.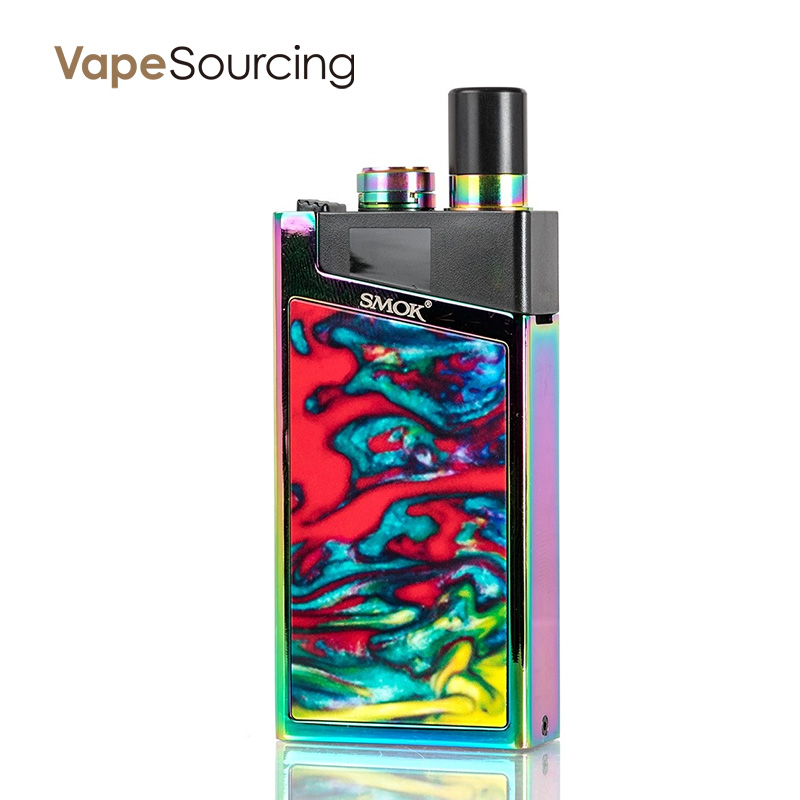 Also, take a few words about Lost Vape Orion Q:
Orion Q
is a very sturdy and well-built pod vape. Orion Q uses Lost Vape's a built-in chipset that delivers up to 17W of power when fully charged. It includes a fairly large 950mAh battery, which is impressive when you consider Orion Q's ultra-small size. Orion Q has a 1.0-ohm pod with a maximum capacity of 2 ml. These pods have adjustable air loops that can be used for DTL or, to a certain extent MTL.
Today, the boundaries between pod vapes and all-in-one vapes are blurring. They started to look more like walkie-talkies, but they are very popular right now. Which one would you choose?