We are very happy to see that smok infinix has an upgraded version, it's the
SMOK INFINIX 2
. We know that SMOK INFINIX is very good, so do you want to know what is the difference between INFINIX and INFINIX 2? Let me tell you below. As an upgraded version of
SMOK INFINIX
, SMOK INFINIX 2 continues to be the first generation style, the shape is very similar. It is powered by a larger internal 450mAh battery than Infinix, which provides longer atomization times than the INFINIX because the INFINIX has a battery capacity of the only 250mAh. This version also features multi-color LED indicators that give you a clear picture of the condition of your device. And the kit contains two containers, both with a capacity of 2ml, which you can fill with your favorite e-liquid. There is no fire key, no up and down buttons, just inhale and feel the fun of infinix 2.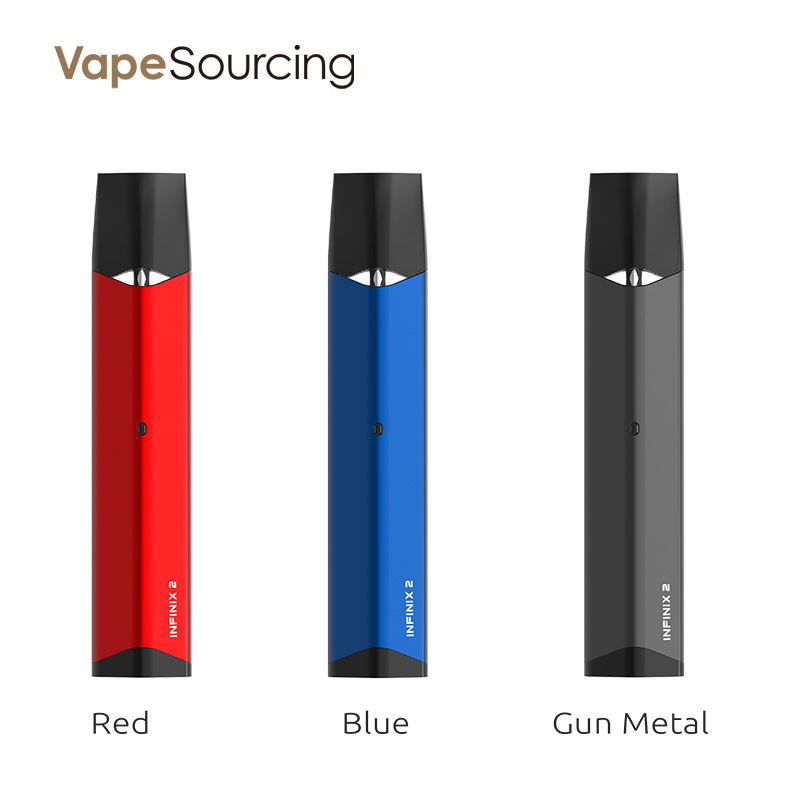 SMOK INFINIX 2 Features:
Infinix 2 follows its first-generation style, with a mini but unique body that is easier to hold and easy to store.
Portable size comes with you in anywhere
Built-in 450mAh battery, no fire key
Innovative MTL vaping
We know that
SMOK
INFINIX looks great and is very perfect for your hand. It is an open system pod device. Infinix is ​​well-made and has no obvious manufacturing flaws. It has a zinc alloy casing with a matte finish on the diamond. Usually, the device feels comfortable. It is lightweight, weighs only about 22 grams, and has a good satin feel. It uses a refillable cartridge with a 2 mL e-juice capacity. The device is housed in a zinc alloy case and holds a 250mAh battery. It features a diamond shape and a buttonless design. Vapers only need to install the pod and then inhale from the mouthpiece to activate the coil. The internal coil has a resistance of 1.4 ohms.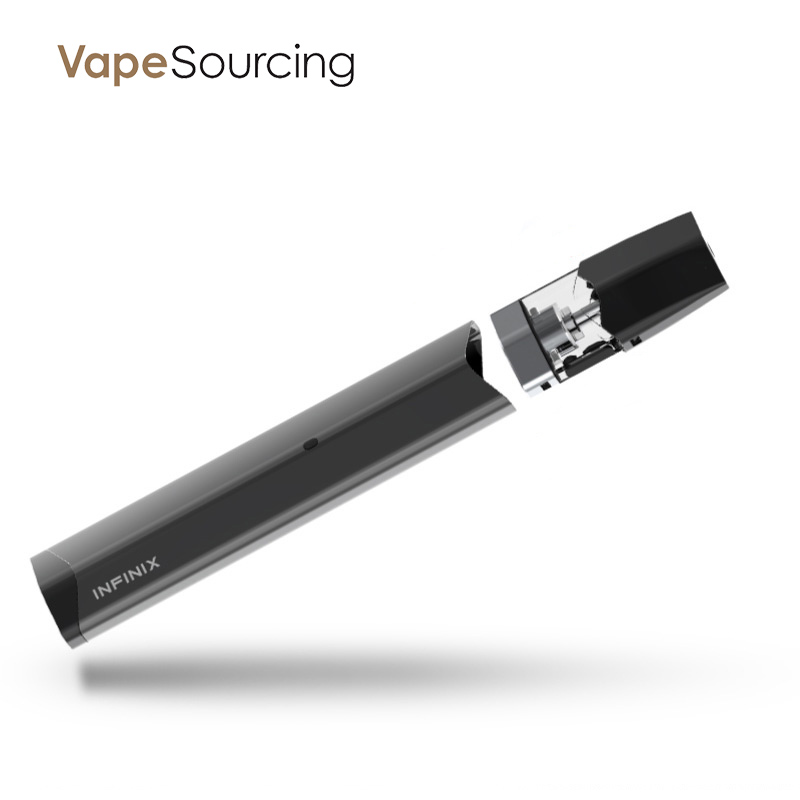 Its battery output range is between 10W and 16W. These cans support electronic liquids and nicotine salts. SMOK Infinix has a very simple and straightforward design. It consists of a battery with a pod on the top of the battery for the installation of the pod. The battery capacity is 250mAh. There is also a small LED in the center that lights up whenever the user takes a vape. It also flashes when the device is charging.
SMOK INFINIX Features:
Clean manufacturing
Convenient and stealthy
Works with up to 70 VG
Easy to refill
Efficient wicking
Fast charging (25 minutes)
Pass-thru charging
>>So have you decide to buy the
best pod vape
SMOK INFINIX 2 for a try? Hope you can have a decision.