For e-cigs, you may be particularly familiar with a few familiar brands, but today I'd like to introduce you to a new company, OFRF. They've been getting quite a bit of attention lately with their Gear RTA that launched at the end of 2018 as well as seeing their nexMesh coils ship with the popular Profile Unity RTA from Wotofo in recent months. Anyway, today let's gonna see their latest sub ohm tank-
OFRF NexMesh
Sub Ohm Tank. The OFRF NexMesh tank is a fairly modest tank, approximately 40.5 mm high, excluding the drip tip or 510 with a diameter of 25mm. It is mainly made of stainless steel and comes in a variety of colors including black, stainless steel, gunmetal, rainbow, gold, and blue. It does have some gold-printed brands on the coil housing inside the tank, which is once again quite gentle but looks clear and clean. The tank is equipped with pre-installed straight PCTG plastic cans. It contains 4 ml of liquid and should be more resistant to impact and chemical attack to reduce the possibility of cracking of the tank. The NexMesh also includes a 5.5 ml bubble glass jar.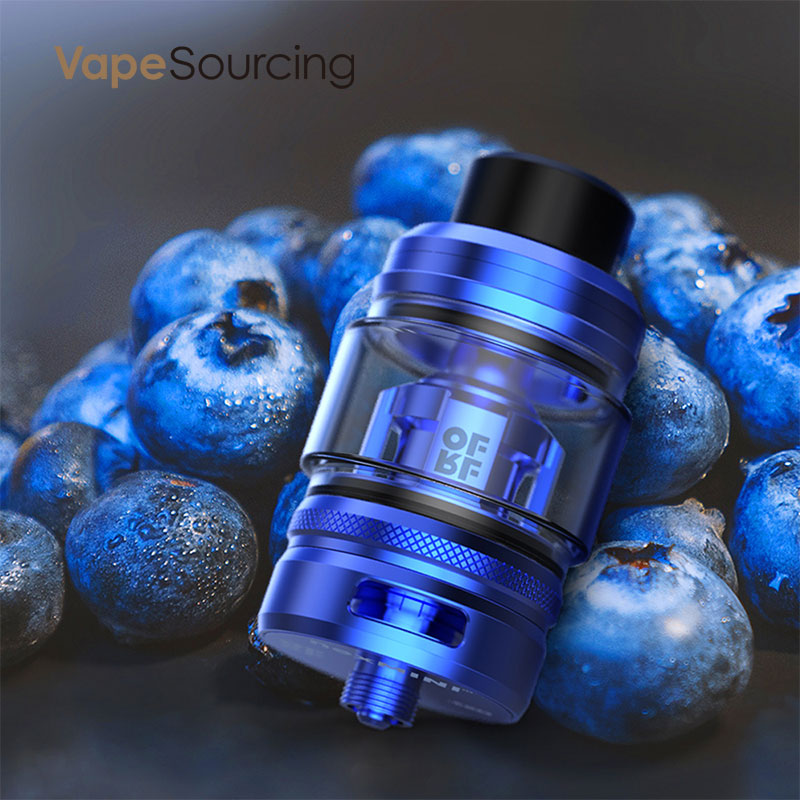 The OFRF NexMesh coil is impressive. It is equipped with two new plug-and-play tapered mesh coils, the first tapered mesh coil based on OFRF. The OFRF NexMesh
sub ohm tank
comes with two different coils, pre-installed with an A1 nexMesh 0.15-ohm coil. Although they do not provide full power range for the coil, they offer the best-recommended range of 75-85w. The NexMesh SS316L 0.2ohm coil is also very good, but it is softer than the A1 coil, considering its recommended range is 55-75w. When you start to vape by OFRF NexMesh but doesn't know which mod to use, here is a new mod-
Vaporesso GEN Mod
220W.
Vaporesso
presented some new things to Vaporesso GEN Mod in the form of a new AXON chipset. The AXON chipset improves these weaknesses by simplifying the setup process and finding the best settings immediately, so even an absolute novice will have no problems. Maximize access to the device. Out of the box, the kit setup is very simple. The magnetic latch on the side of the box opens quickly and easily for easy removal and battery installation. Prefabricated coils are perfectly installed in the tank and can be installed without any tools. The thread of the 510 pins at the top of the module ensures that the tank is smoothly tightened by hand every time, so you don't have any problems promoting a secure connection between the tank and the battery. Like most box-type devices, Vaporesso Gen can be turned on and off with just five clicks of the ignition button. For dual 18650 devices, the Vaporesso Gen is quite compact and should be easily adaptable to most medium to large hands even after prolonged use. OFRF NexMesh's coils are incredible, producing some absolutely spectacular flavors, and obviously, there are many clouds. Start vaping by OFRF NexMesh and Vaporesso GEN mod will suit the direct lung population, they like big clouds, but more importantly, the impeccable taste.