Today, we find that more and more pod vape kit is getting closer to the vape mod in the vaping market, but we know that vape mods are usually not easy to carry out. Recently mod vape kits seem to be getting more and more popular. Today we are going to look at the new mod vape pods from VOOPOO, VOOPOO VINCI and VOOPOO VINCI R. So what are their advantages?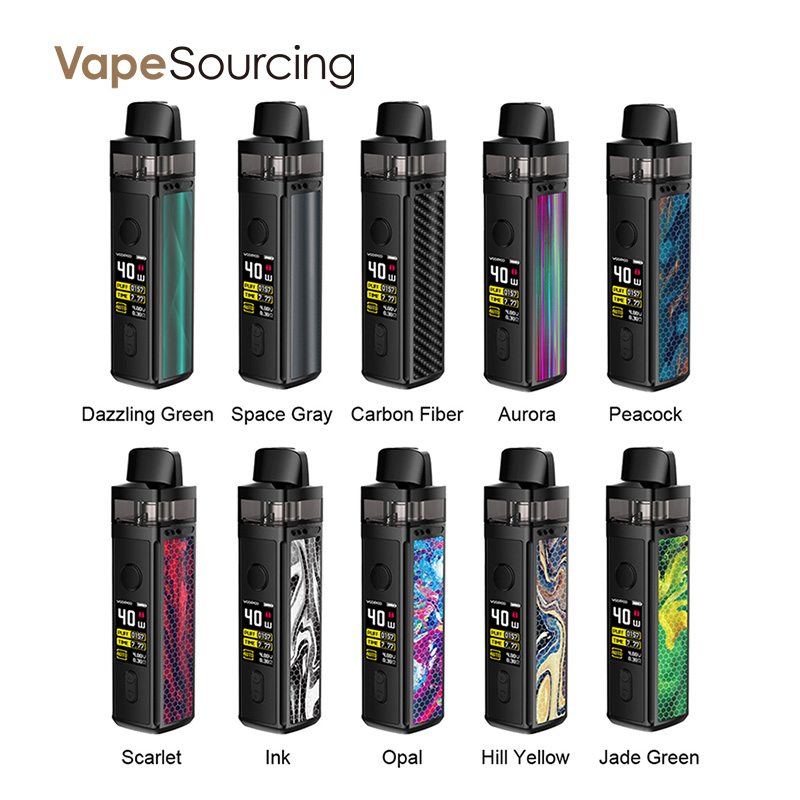 Ultra-Portable Design
Both
VOOPOO VINCI Kit
and VOOPOO VINCI R are square in design and measure only 104mm x 25.3mm x 25.3mm. Available in a variety of colors including black, black/blue and black/7 colors. The materials used were zinc alloys and PCTG for Vinci bodies.
Large E-juice Capacity
Both VOOPOO VINCI and
VOOPOO VINCI R Kit
have a 5.5 ml electronic liquid capacity. At the top of each cartridge, there is an ergonomic mouthpiece that is designed to ensure it is always comfortable to use. By refilling the container with side fill slots, you can eject electronic liquid effortlessly. The rubber stopper ensures that the juice never leaks. The pods are also transparent, so you will always know if you need to refill.
Adjustable Output Up To 40 watts
With the GENE.AI chipset, power can be adjusted from 5 to 40 watts with both manual and automatic modes. Vinci is powered by an integrated battery of 1500mAh capacity, which is very powerful for small setups and can be powered up all day without charging. Vinci's shooting can be done with a power button or just by drawing on the device. And, the GENE.AI chip also has many intelligent features, such as coil protection, to prevent any dry burns.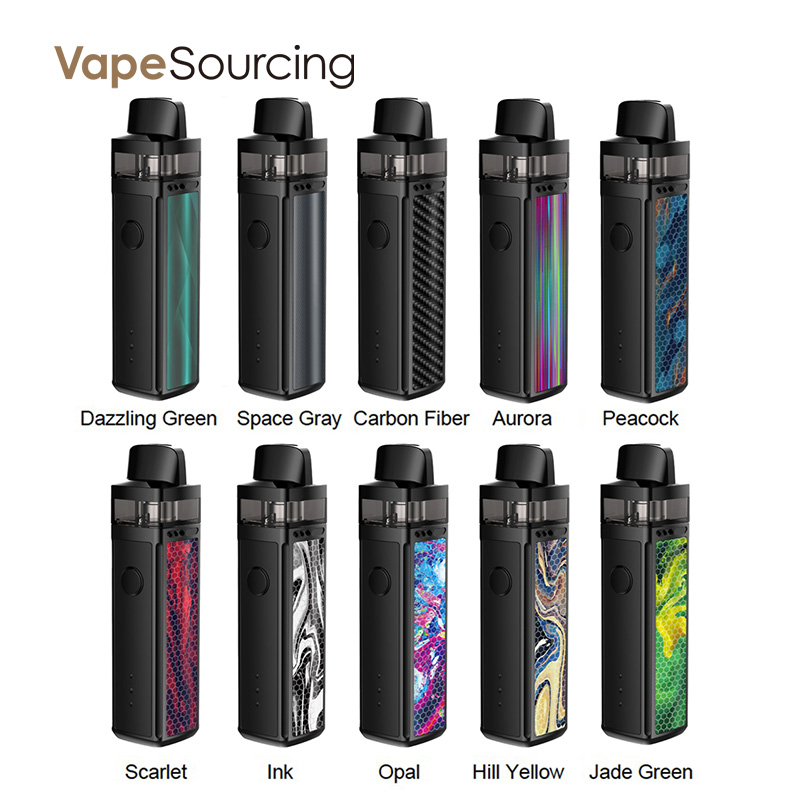 What is the difference between VOOPOO VINCI and VOOPOO VINCI R?
VOOPOO
VINCI has a full-color display: the control surface contains the entire side of Vinci. At the top, there is a big fire button, and at the bottom, you can see two adjustment buttons. The middle display has a full-color interface and a vertical orientation menu. On the screen, you will see the battery strip with built-in 1500mAh battery, current power, suction counter, pumping time, mode, current nebulizer resistance, and current and voltage.