We are happy to see that Eleaf has released a new member to the iStick family, the Eleaf iStick T80. You definitely want to know what's different about this new iStick member, then let's take a look!\This time Eleaf created a new metal look and round design for the iStick T80, giving you a high-end look and a comfortable grip. Equipped with a large capacity of 3000mAh and gorgeous Pesso sub ohm tank.
Eleaf iStick T80 Mod features:
The
Eleaf iStick T80 Mod
is equipped with a large capacity of 3000mAh. The large fire alarm button on the side and the small up and down buttons can transmit up to 80W. Create an easy cloud whenever you need it by simply pressing the intuitive oversized button. Below the fire button is a large OLED display that can transmit wattage, voltage, suction count and any other relevant fog data.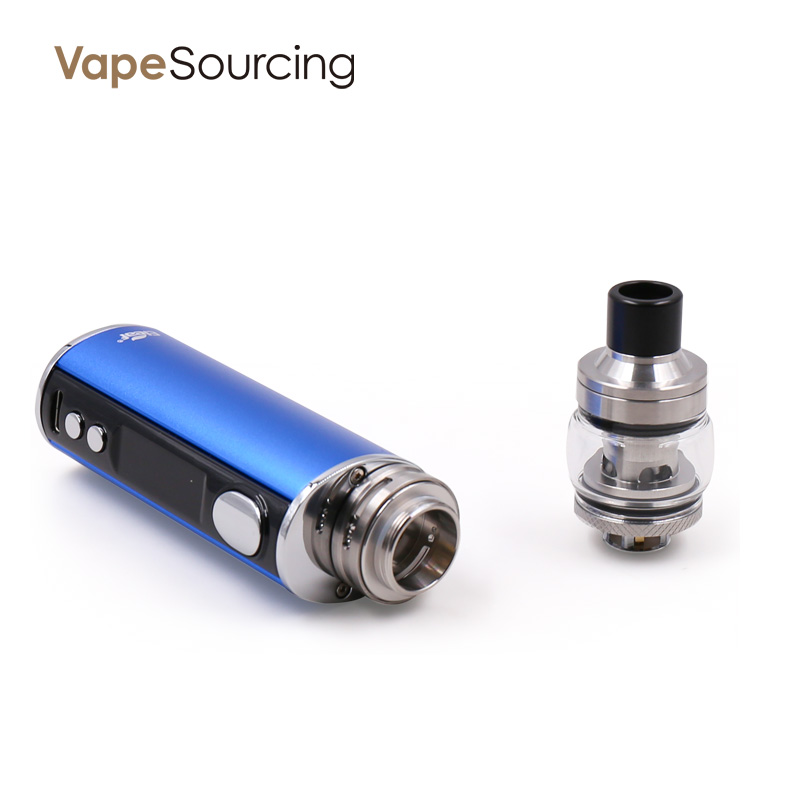 The iStick T80 kit features a proprietary chipset with a range of temperature control options that work with countless wire components such as nickel, titanium and stainless steel to create the ideal vape. With the TCR mode included, you can save 3 memories to start vaping quickly and easily without having to find the TCR system.
Eleaf Pesso sub-ohm tank features:
It is made of 304 high-grade stainless steel and is reinforced with quartz glass. It is top-filled and can be used with the Eleaf EF coil series of coils, offering a 0.3-ohm EF coil and a 0.6-ohm EF-M mesh coil option. Compatible with electronic liquids and nicotine salts.
What's the difference with Eleaf iStick Rim?
Eleaf
iStick Rim
also has a sophisticated textured look. The iStick T80 and iStick Rim Mod have the same output power of 80W and are equipped with a large capacity 3000mAh integrated battery. The difference is that the Eleaf iStick Rim is equipped with the Melo 5 Atomizer.
In appearance, the Eleaf iStick Rim is more rounded than the iStick T80. The color is also richer than the T80. The atomizer and coil are fired in the range of 0.05-3.0 ohms, creating a dense odorous vapor cloud. With a wide power range, iStick Rim is compatible with most nebulizers and has sufficient protection and safety to prevent product failure. And the unique proprietary chipset of the iStick T80 kit will also bring an easy cloud too!