We are happy to see that the Nikola officially released their latest pod vape kit-
Nikola Antares
Pod Kit. Honestly, I have high hopes for this new device, so let's take a look at how much effort does Nikola Official has made!
In fact, this year on the vaping market there are a lot of similar designs for rectangular battery modules and rectangular pods. You can find this familiar design in many vape devices. Such as the Smok
Trinity Alpha
kit, the Geekvape frenzy Pod kit, and the Lost Vape Orion series. Although the rectangular shape design has not yet been patented, we can always find many similarities in most vape products from different vape brands. Since the introduction of the Voopoo Drag series, resin materials have begun to become mainstream.
To be honest, the shape of the Nikola Antares pod kit really caught me! Especially black. The carbon fiber panel fits the style of the entire battery. Made of zinc alloy material, it weighs only 112 grams, so if you want to carry it with you, it won't be your burden. And its compact size also provides a comfortable grip. Built-in 1200mAh power is enough to meet your vaping time all day. With the 5V/1A charging standard, charging efficiency will not disappoint you even if there is no fast charging.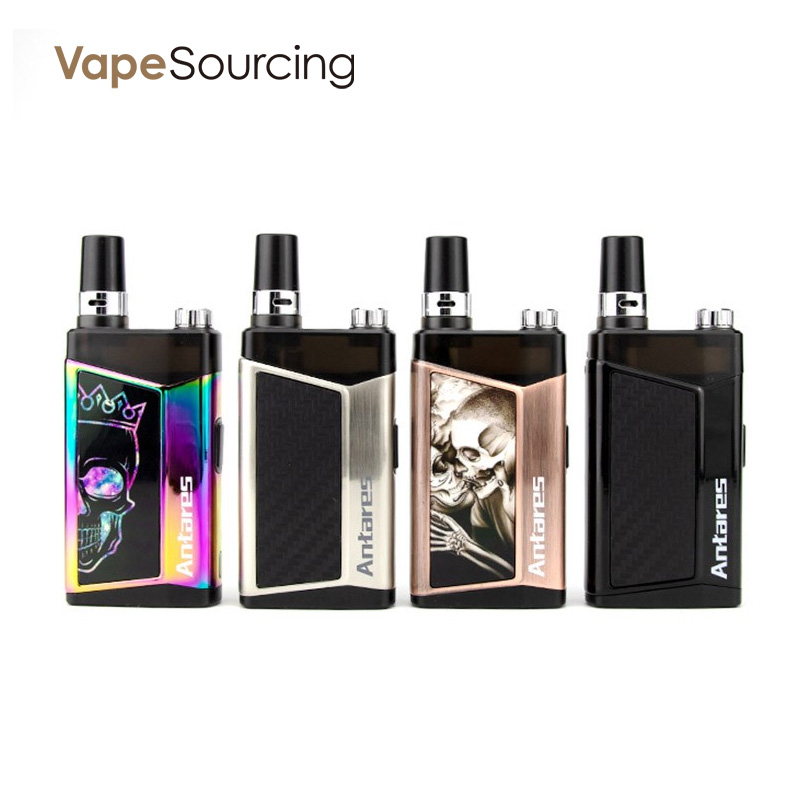 As usual, the pod of the Nikola Antares has undergone some different changes. The top oil hole has a screw structure. On the other hand, the package contains two mesh coils. 0.6 ohms and 0.7 ohms. This is a bit strange because usually the replacement coil we get from a normal package is two coils, one of which is less than 1.0 ohm and the other is less than 1.0 ohm. For MTL and DL vaping needs. We can get two similar resistor coils in the package, just for a replacement!
Let's take a look other 1200mAh vape pod kits-SMOK Fetch Pod System Kit 1200mAh and GTRS Loki Pod System Kit 1200mAh
The
SMOK Fetch Pod System Kit
also has a beautiful appearance, and the difference is that it has a 2.5D curved-edge glass. The integrated 1200mAh battery features fast charging and enough power to support up to two days of vaping, powered by a built-in battery worth 1200mAh. The adjustable output varies over a range of 5W and 40W. If the user uses this range, the device can meet different vaping requirements. The Smok Fetch has a capacity of 3.7ml of e-juice. This is enough to meet your steam demand throughout the day. The intuitive 0.96-inch OLED display and the use of RPM coil technology will bring you a high-end pod system.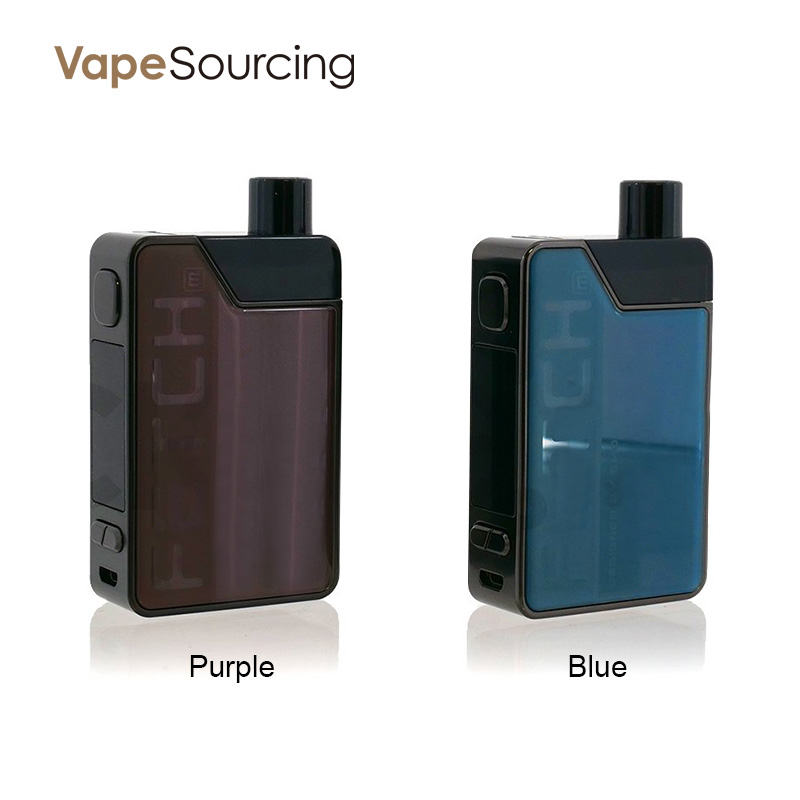 GTRS Loki
uses the advanced YiHi SX260 chipset, powered by a built-in high-capacity 1200mAh battery, which also gives you a stable and long-lasting e-cigarette experience. It has a gorgeous appearance and is available in five colors. The vape juice capacity is 2.0 ml and can be filled with pods. The 1.0-ohm organic coil will give the vapers a pure and delicious taste. When you are vaping it, you can switch GTRS Loki between low/high power modes by simply clicking the fire button 5 times.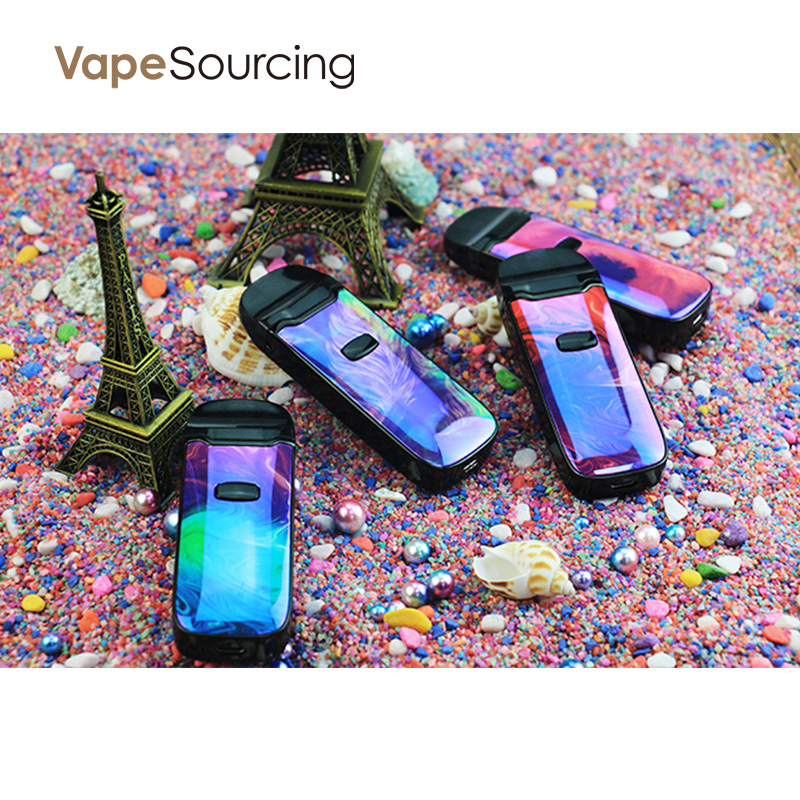 So after reading this article, which one you will have a try?