SMOK has finally put their
SMOK Fetch Mini
into the market and will be coming out soon, so today let's take a look at this cute Fetch Mini again.
Integrated AIO design
Smok Fetch Mini Pod system kit features an all-in-one
vape aio kits
design that makes it easy to use and easy to travel during the day. The compact shape makes it easy to carry. Even with its size, it can hold a 1200 mAh internal battery and can be charged in 55 minutes due to its fast charging function. Another important function of this cassette e-cigarette is that it has fully adjustable power output. You can easily adjust anywhere from 5w to 40w.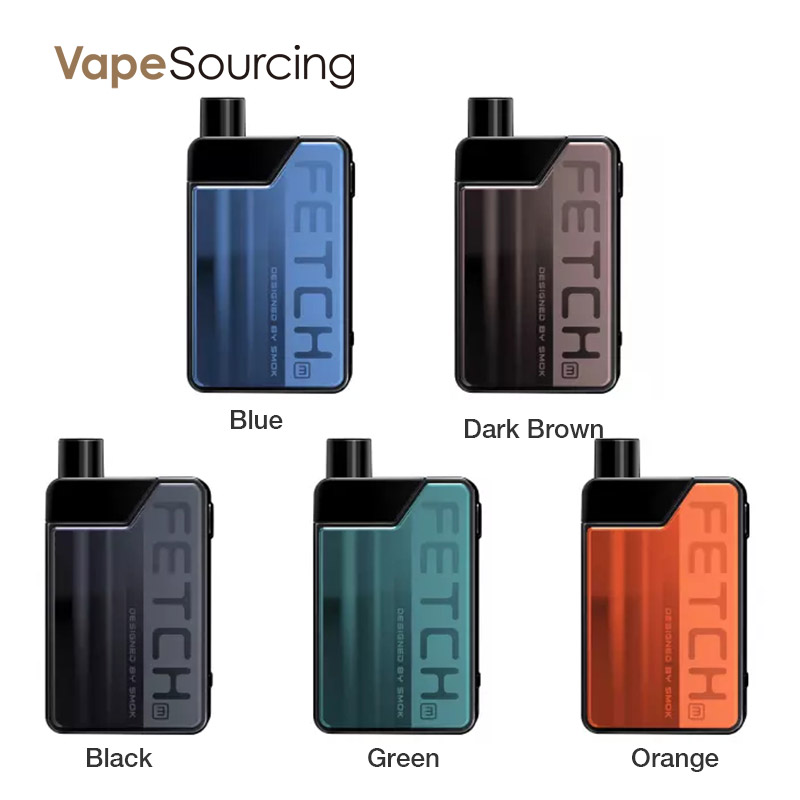 0.96-inch TFT display
In addition to the Smok Fetch Mini's adjustable power, its front side does have a 0.96-inch TFT display for easy viewing of all adjustments, power settings, coil resistance and more. Few Pod Mods have this feature, so Smok is definitely a good thing to implement in its Fetch Mini. In addition, the minimum ignition resistance is 0.3 ohms.
Two Refillable Pod Cartridges
The Smok Fetch Mini does contain a lot of packaging. You will receive two different refillable
SMOK Fetch Mini pod
cartridges, each with 3.7 ml of e-liquid capacity and a bottom fill port for easy oil filling. The main difference between the two is that one is designed for the Smok RPM replacement coil and the other is for the Smok Nord replacement coil.
In addition, you will get a 0.4 ohm RPM mesh coil and a 0.6 ohm Nord conventional DC coil. The advantage of the Smok Fetch Mini is that it provides direct lungs and vape from the mouth to the lungs. You can also use nicotine salt vape juice and regular freebase electronic fluids with refillable pod cartridges.
>>If you want something else, be sure to check out the Smoant Battlestar Baby Pod System Kit, another great pod system kit.
The
Smoant Battlestar Baby
Pod Kit is also a compact and portable Pod system kit. It comes with 2 ml of electronic juice capacity and 750 mAh internal battery. It is also compatible with two types of coils: a 0.6-ohm mesh coil and a 1.2 ohm Ni-80 coil. In addition, it features a separate airflow design that avoids leakage and provides a pure flavor.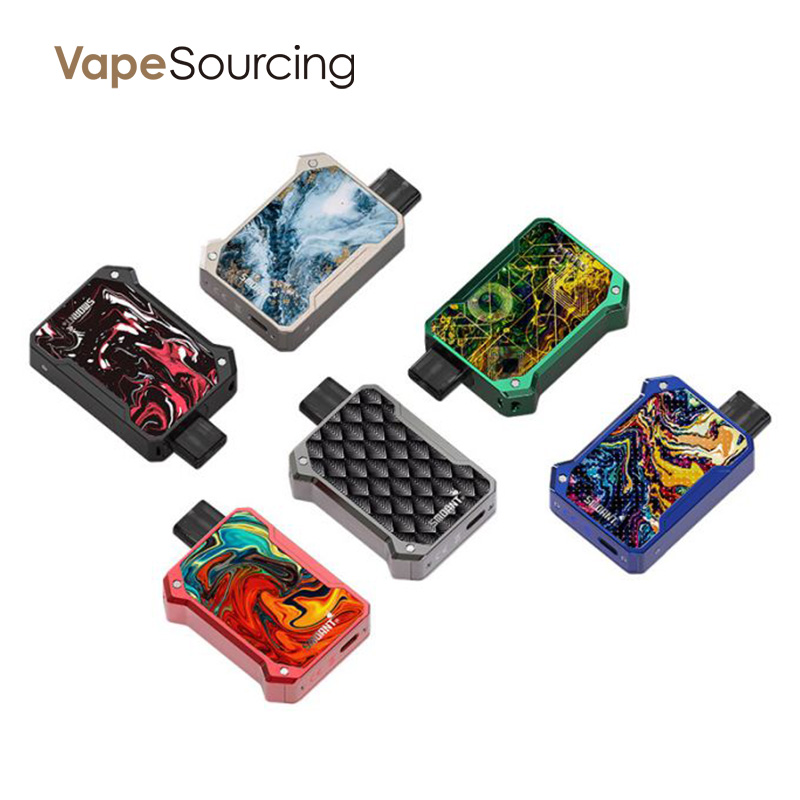 In addition, with an LED indicator and an Ant smart chip, the Ant smart chip is designed to automatically adjust the output based on the used coil, and the constant output function always provides a first-class flavor. With a 750mAh battery and a Type-C battery, it can be fully charged in 45-60 minutes, so you can use vape anytime, anywhere.