Hello everyone, today let's take a look at the new
Innokin MVP5 Kit
120W which Innokin brought to us. The Innokin MVP5 is the 5th generation of the MVP series. It is called the more powerful and versatile MVP box mod, so let's take a look at it.
Firstly let's take a look at the interesting features of the Innokin MVP5 Ajax Kit. If the phone battery is dead, it is a mobile power source. If you need some light in a dark environment, it's a flashlight; if you get lost, it's a compass. In a short, this is a very generic vape device.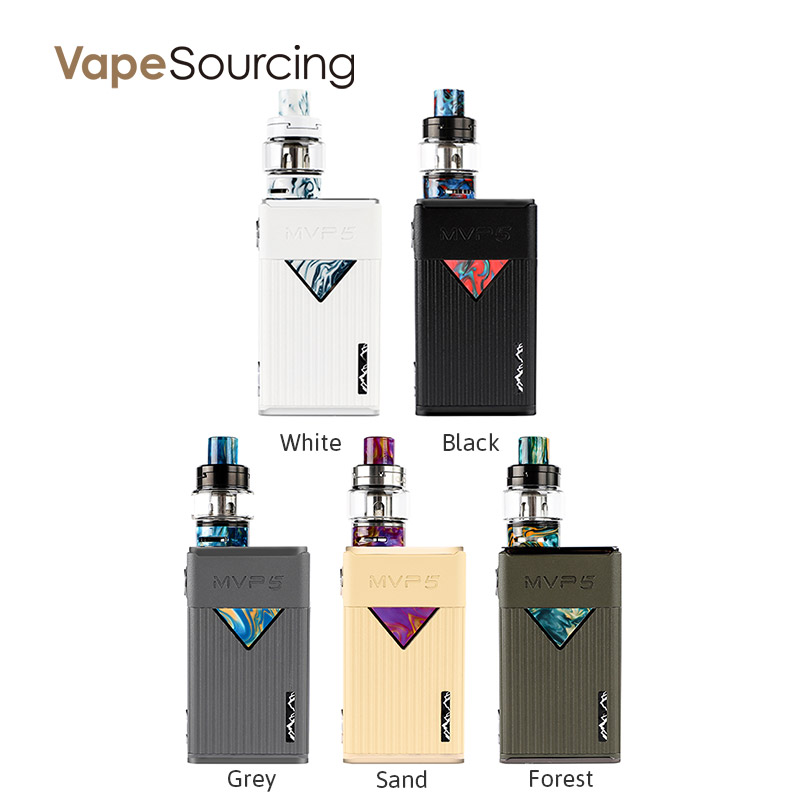 Available in black, forest, grey, sand or white, the MVP5 is available in a variety of modes. It includes a 3-watt mode that you can customize to a normal, enhanced or soft taste set. It also features temperature control and TCR mode compatible with all standard heating elements (nickel, titanium, stainless steel) for a more personalized vape experience and 4 memory slots.
>>INNOKIN MVP5 BOX MOD 120W
The
Innokin MVP5 Mod
built-in battery has a capacity of 5200mAh and supports USB-C 2A fast charging. The device can be operated for long periods of time without charging. The internal battery is charged via the USB Type-C charging system, which is easier to plug in and operates at 2 amps of current to complete the process immediately. When the MVP5 Box Mod is inserted, the screen will display the time remaining during the charging process. Then you will know when charging is over or if there is a problem with the cable or battery.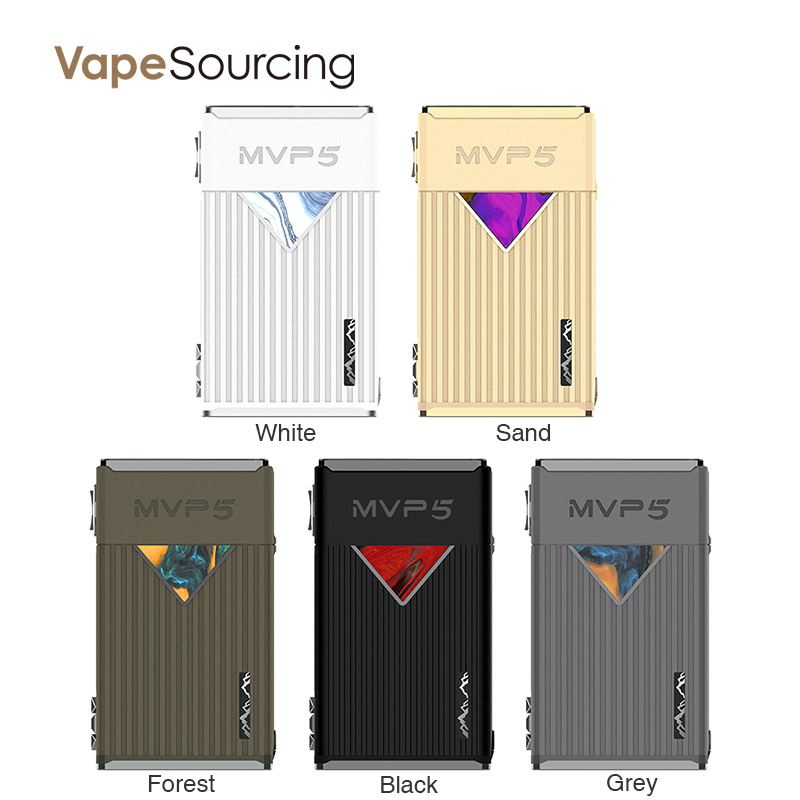 >>Innokin Ajax Tank 5ml
The
Innokin Ajax Tank
will bring you amazing direct lung breathing. For mouth-to-lung vaping, Ajax is used with a Z-coil and the mod will automatically enter the desired power setting. Because Ajax tanks use less power, the MVP5 can run for up to a week without the necessary charging.