The VOOPOO DRAG 3 Kit is a new high-performance vape mod that continues the epic legacy of the original DRAG. Voopoo Drag 3 will be the ultimate solution for performance and ease-to-use.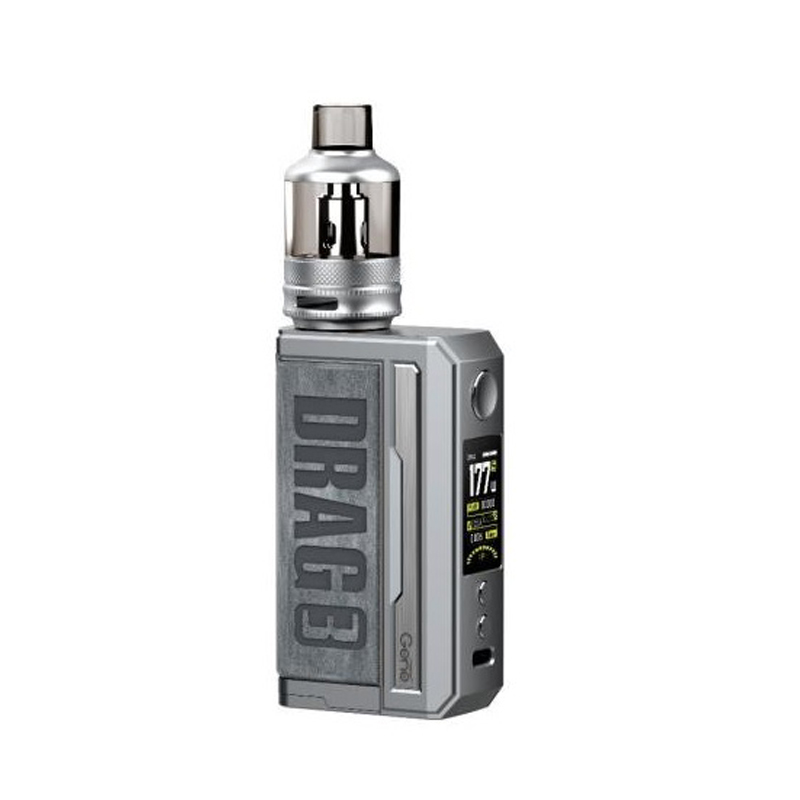 Design
The elegant appearance of drag 3 is achieved thanks to the combination of soft leather and polished steel. With the TPP atomization system, Drag 3 is born for big clouds! Innovative atomization tech will bring you bigger, smoother, and better flavor. Following the original DRAG, the Voopoo DRAG 3 is constructed from platinum colored metal and leather, features a beautiful chassis with improvements in details for a visually stunning looking. Utilizing the innovative TPP atomization system which is born for big clouds, the DRAG 3 TPP Tank can hold up to 5.5ml of your favorite E-juices, adopting the new TPP mesh coils to deliver unexpected flavor burst in a smoother way.
Features
VOOPOO Drag 3 Vape Kit is the latest addition to the Drag line. Not just obsessed with looks,
VOOPOO
has included the upgraded GENE.FAN 2.0 chipset, which means you'll experience a fast ramp-up for a responsive vape as well as access to innovative super output modes. The GENE.FAN 2.0 chip uses two 18650 batteries to generate an astonishing 177 watts of power. Powered by dual high amp 18650 batteries (sold separately), the
DRAG 3 Mod
utilizes the upgraded GENE.FAN 2.0 chipset to reach up to max 177W output with multiple working modes such as Super Mode, Smart Mode, and RBA Mode to provide an ultimate solution for performance and ease-to-use.
This can make full use of any coil of the PnP coil series to provide delicious flavors from your favorite e-juice. The Drag 3 Kit also breakthrough uses innovative coils and a new atomization system. With the help of VOOPOO's self-proclaimed TPP atomization system, Drag 3 is born for big clouds! Moreover, the innovative atomization tech will bring you smoother, and better flavor. At last, the newly designed coil has a richer flavor than the PnP VM6 coil. Superpower, smooth & optimal flavor, ultimate fire speed, and more, all in Drag 3.
VOOPOO Drag 3 Mod has a stunning classic look, super-powerful output, and can be compatible with
TPP Tank
with an innovative TPP atomization system and various RDAs, bringing a huge cloud. Similar metal style look with original Drag,Drag3 not only remain the advantage of the Drag series but also refresh the idea of superpower and flavor. Drag 3 Mod is powered by two 18650 batteries (not included) and can provide continuous power output from 5 to 177 watts.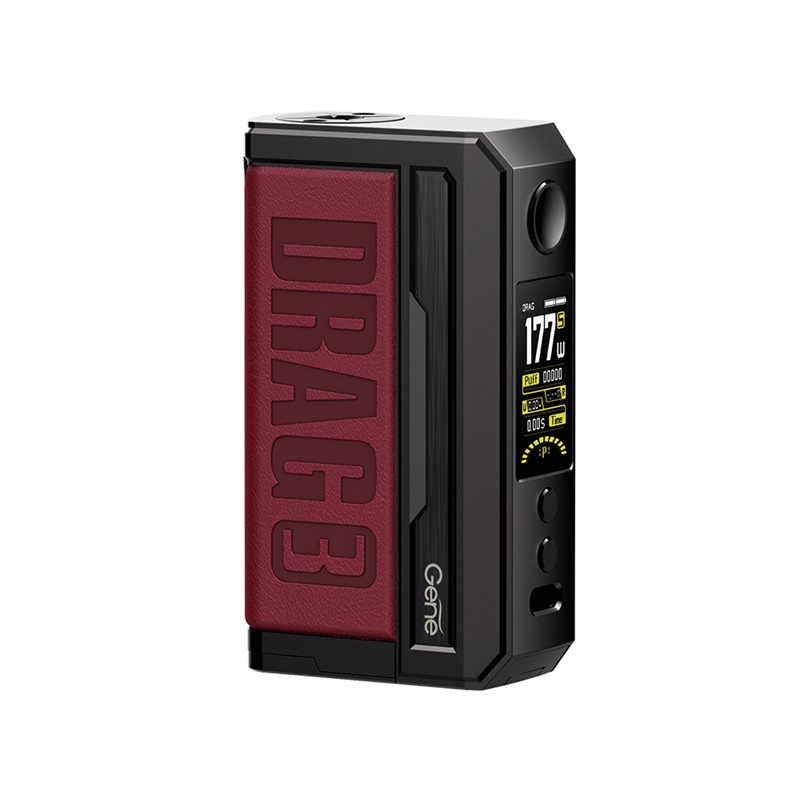 The battery is quickly charged internally through Type-C cable at a speed of up to 5V/2A. The built-in and upgraded GENE. FAN 2.0 chipset has high performance, can ensure extremely high firing speed of only 0.001s, stable power output, and many intelligent functions. Have you ever tried Gene Chip? Now it's time to feel the Super powerful upgraded GENE. FAN 2.0. Superpower, instant fire, 4 draw modes (Innovative super mode and RBA/SMART/TC modes), and bigger clouds bring Drag 3 Mod perfect performance!
Conclusion
VOOPOO Drag 3 Kit is the latest member of the Drag family, the return of the king. For More Information visit
https://vapesourcing.com/voopoo-drag-3-kit.html
.