Are you interested in breaking in the world of vaping? Watching the experienced vapers blowing clouds can be captivating, but you can learn this quickly. If someone has never used a vape before, then here we suggest the best starter- geekvape h45 kit. This kit is small but tough and delivers the same protection level that you receive from the larger Aegis kit.
We feature the waterproof and shockproof build Geekvape powered with the built-in 1400mAh battery. Getting the option of MTL or DTL vaping at this price is completely amazing, and this is why it drives people crazy.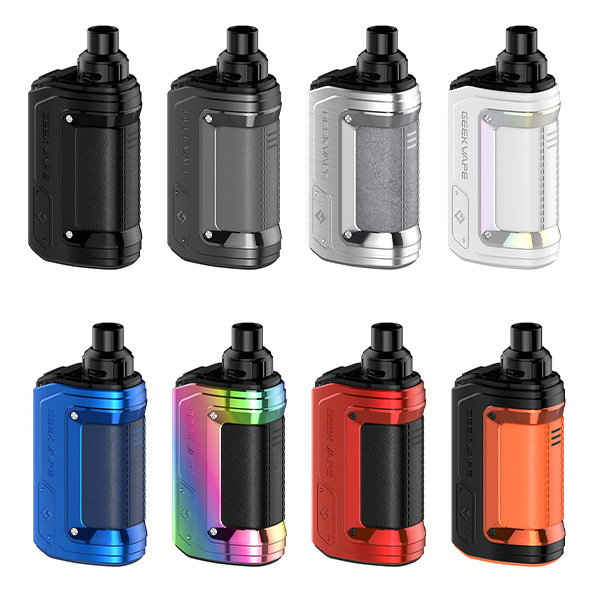 Here is the brief discussion on the geekvape h45 kit
· Design: This geekvape h45 pod cartridge is a well-built gadget that looks elegant and colorful. These mods look stunning because of their slim design. You can securely hold this in your palm. Get a versatile collection like silver, black, gunmetal, white, rainbow, blue, red, and orange. The newly added tri-proof design makes this mod more durable and resistant to damage.

· Pods: This vaping kit has a 4ml pod, which you can refill each time once it is over. It comes with one H45 device, one coil tool, two coils, and one USB cable. It carries a top-fill design that ensures no leakage. The manufactures design this device in such a way so that the air enters into the device and reaches the coil to enhance its efficiency. In this way, it delivers superior flavor.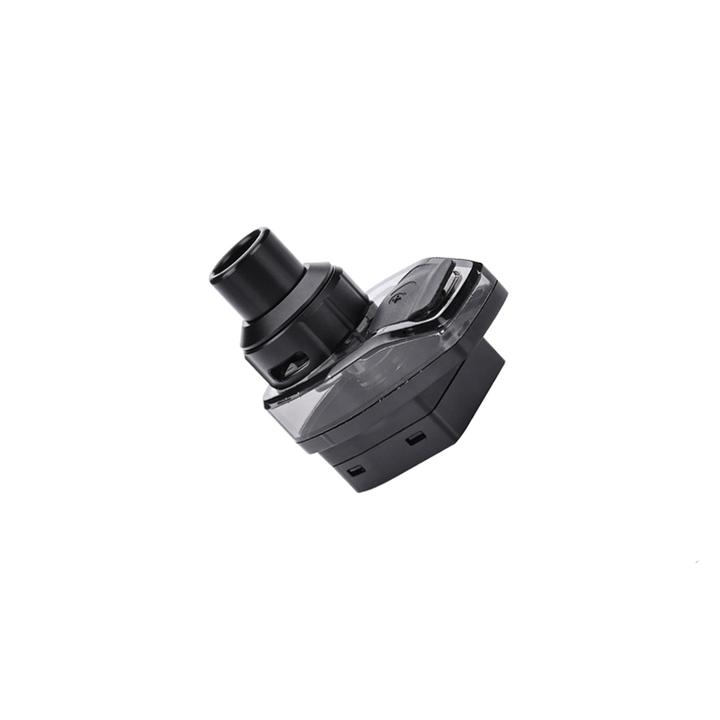 · Build quality: It comes with a metallic shell that ensures the longevity of the products. It values your money and withstands water. The IP67 design gives it protection against moisture and water to prevent damage. This vape mod is made with zinc alloy material that is resistant to scratches and shock. It looks brand new after each use and gives an excellent grip. Apart from that, the huge screen of 0.96-inch ensures amazing visibility, and this is how it satisfies a person in all aspects of your vaping experience.

· Performance: This kit has two pre-installed coils that deliver huge clouds and smooth flavors. Anyone seeking a vape that strongly hits their throat can try this and receive a great vaping experience. It has 0.4-ohm, 0.6-ohm resistance coils that deliver a consistent flavor even when the battery is running low.

· Battery quality: This Geekvape B Series Coils vape pod has a 1400mAh in-built battery that is rechargeable. The package includes the C-type USB cable that recharges it. It delivers convenience. Use this mod in power and bypass mode. You can make a setting as per your choice and blow the flavorful clouds of your e-juice.

Summary
Geekvape H45 Kit allows easy, comfortable, and efficient vaping. The device consists of high-quality, flavorful clouds of e-liquids that hit your throat hard. With this, you get every flavor that you want. Finding this ultimate advanced vape kit for just $38.99 is the biggest deal of the year that you shouldn't miss!