Details
Kangertech subtank plus
Brand: Kanger

Unit: set

Net Weight: 130(g)
Combined shipping cost will be calculated automatically by the system after you choose shipping destination in the checkout step.
Register and sign in your account to get bulk discounts!

Product introduction
Notice:The silver subank plus is available now,but the black subtank is need to pre-order.
The revolutionary Subtank hybrid,A first of its kind.Giving you the freedom to switch between Kanger's newly designed Organic Cotton Coil Heads(OCC) and a new rebuildable atomizer head.The OCC uses authentic Japanese organic cotton giving you better flavor and a better vape.With just a few twists,you can switch from a convenient vaping experience to getting down and dirty by making your own coils and choosing your own wicks to your pleasure.
Parameters
Resistance: Dual coil 0.8 Sub Ohm or above; OCC Sub Ohm 0.5 Ohm/ 15-30W; OCC 1.2 Ohm/ 12-25W
Material: 304 Stainless Steel
thread: 510 thread
Kanger subtank plus comes with
1× SUBTANK Plus

1× OCC Sub Ohm 0.5Ω/Range 15-30W

1× OCC 1.2Ω/Range 12-25W

2× RBA 0.5Ω/30W Coil

1× Japanese Organic Cotton

1× Mini RBA Base

1× Pyrex Glass Tube

1× Screw Driver

2× Screws

3× Sealing Ring

1× Manual
Simple packing. Customary Packing from the factory, the packing is subject to change without notice.


Features
1. Subtank Plus that fits two different heads.From an OCC to RBA(Rebuildable Atomizer).
2. Organic Cotton made in Japan
3. 510 connection
4. Pyrex glass
5. Durable structure
6. Newest designed airflow system
7. RBA and OCC are easy to convert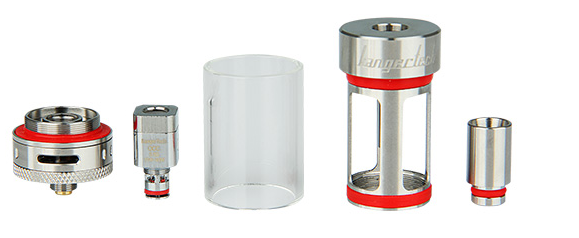 Airflow adjustment
To increase airflow, please rotate the bottom ring counter-clockwise;
To decrease airflow, please rotate the bottom ring clockwise.
Filling steps
Turn upside down the cartomizer, then screw off the bottom base.
Use the syringe or dropper to fill less than 6ml e-liquid. Do not overfill it.
Carefully screw on the connector, connect it with the battery and enjoy it.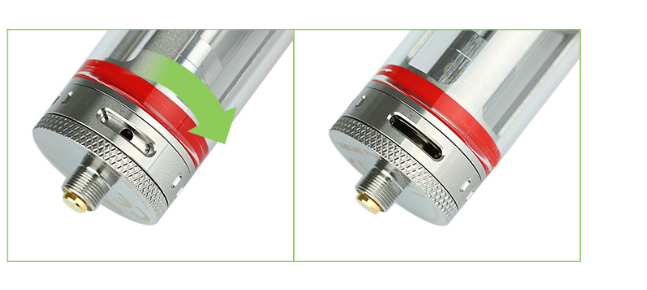 Cautions
Customers need to choose suitable battery which matches OCC SUB Ohm coil.
The Organic Cotton Coil OCC unit are not capable with other clearomizers.

Package
Simple paper box. Customary Packing from the factory, the packing is subject to change without notice.