SMOK is always entertaining us with a crazy array of tanks, mods, kits, and coils. The SMOK X-Force Kit is no exception. Today we will see this convenient, user-friendly, open pod platform with the delivery of a high-performance vape device.
Sporting a compact design, it uses a polycarbonate material to make the device lightweight, yet durable to withstand the course of time and everyday use. Its outside appearance is pleasing, boasting nice curves, smooth edges, and using modern lines to differentiate it from other all-in-one mods. A firing bar mechanism on the side that makes operation easy and comfortable. It has one-button activation, 5 LED indicators to show the remaining power of the built-in 2000mAh battery and a USB port for charging. The X-Force tank is refillable with a large e-liquid capacity of 7ml from its plastic pod style tank, and a 2ml capacity on the TPD version, and utilizes a removable 0.3 Ohm transverse coil.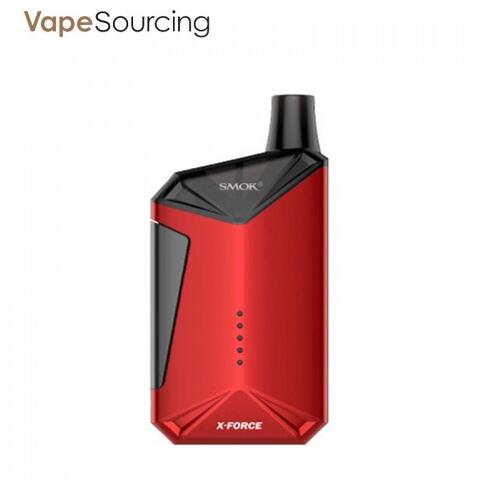 Secondly is about its performance. The press experience of fire key is very good. The protection chip can be added to enable the atomizer not come out the short circuit when burning, and the use safety is guaranteed. The atomizer's taste is very rich, and the two air intake methods can bring a very different taste experience. The atomizer has good heat dissipation and heat insulation effects, but the atomizer is small in size, and the condensate generation speed is still faster when used continuously.
In general, SMOK X-Force Kit is not only portable and portable, but also has a beautiful appearance and safety. Both in the e-juice delivery structure, atomizer intake, electrode column structure and the overall package has a excellent design, and excellent design also brings a very good user experience.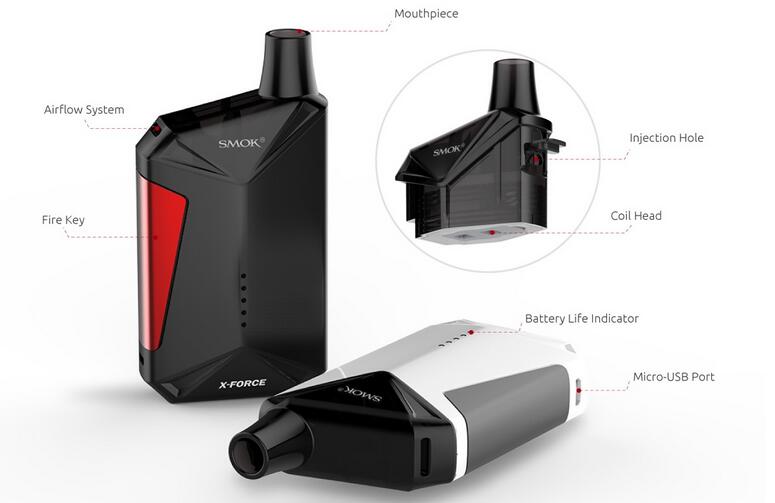 Other smok products recommended:
If you are interested in other smok e-cigs review, you can click here: Review of SMOK T-PRIV 3 Kit 300W, High Quality Worth To Buy