Nowadays it's not hard to see that vapors show more and more interest in low-power vape devices rather than the high-power devices. And in order to cater to the preference, varieties of low-power vape devices are emerging on the market. As far as I can see, the rising of low-power devices are due to two aspects, the first is the pod systems can't entirely relieve the addiction of smoking the real cigarette, and the other side, the high-power devices are lack of convenience. So today I will introduce you several low-power
best vape mods
for you. The first one is
Geekvape Aegis Mini
. Constructed by alloy, leather and SLI silicon, the Aegis Mini mod is durable and ergonomic, and it has extreme water, shock, and dust protection. Powered by a built-in 2200mAh battery with the Advanced AS chipset, it can fire up from 5W to 80W maximum output and fires extremely fast, accurate supports temperature control for Stainless Steel, Nickel 200 and Titanium. Of course, the Aegis Mini mod also supports 2A quick charging. In my opinion, the Geekvape Aegis Mini almost like the low-power version of the famous GeekVape Aegis Legend Kit.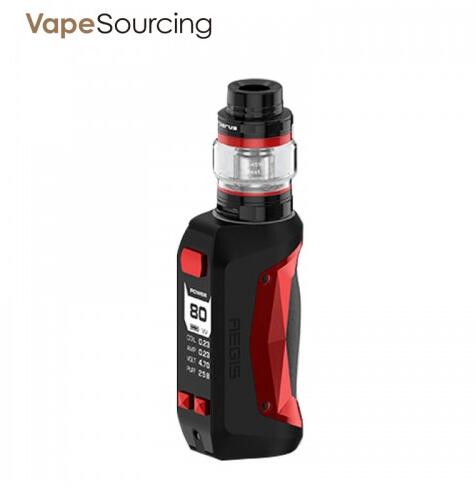 The second is Eleaf iStick Amnis. It just like a pod system kit with coil system or a vape pen kit. The latest starter kit from
Eleaf
 isn't large on stature, but it makes up on it with performance. The Amnis battery is 900mah and features a rubber paint finish giving you a softer and smoother feel. Just like many devices like this on the market, this one is operated via a fire button. 5 clicks on, 5 clicks off, press the fire and inhale. It is very simple. To sum up, this Eleaf iStick Amnis Kit is a surprisingly satisfying vape, small size just like a pod, but it can last more longevity than pods.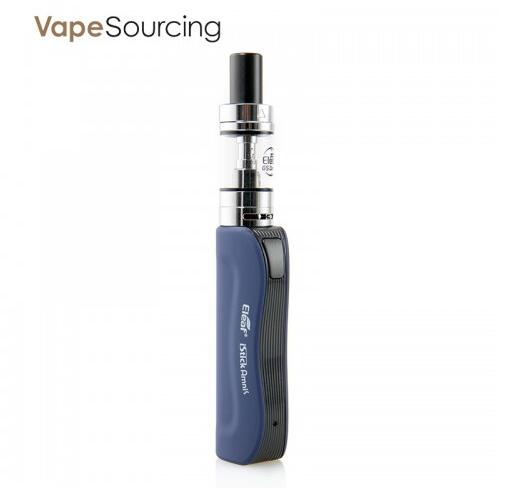 The third one is
Joyetech ULTEX
T80 Kit, which has a cylindrical shape, similar to what you may find in the popular mech mods in the vape marketplace. With many accent lines, the craftsmanship looks to be exquisite. At the bottom of this tube mod, you will see a 0.49-inch display screen that clearly shows vape data vertically. Indicators include current resistance, current wattage or temperature, a battery bar, current mode and more. Above the screen, you will see two adjustment buttons and there is a cool fire button that has an LED light. Powered by single replaceable 18650 battery, the ULTEX T80 battery can fire up to 80W maximum output and supports multiple output modes. Moreover, the ULTEX T80 mod also boasts multiple safety protections to ensure safety.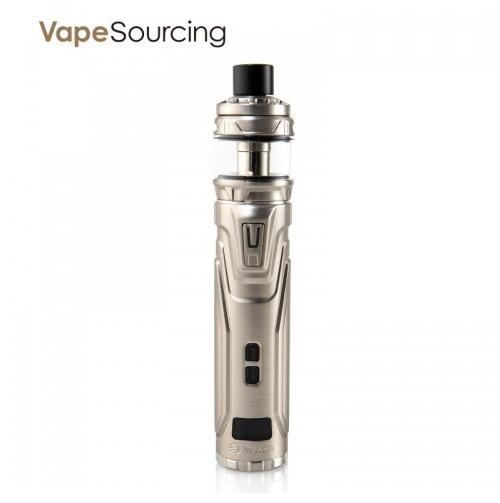 The last one is Wismec Active Mod. It is an innovative and
avant-garde box mod
from Wismec which you can vape while listening to music because of the innovative Bluetooth technology. Covered by the unique silicone case, it is shockproof and waterproof, which means it can still play music under water. Moreover, you can still enjoy your vaping even if the device has been dumped by water or rained. Powered by a 2100mAh built-in battery, the Active box mod is capable of firing up to 80W, and it supports VW/Bypass/TC-Ni/TC-Ti/TC-SS/TCR mode. Besides, there is a 0.91inch OLED screen shows essential information. You may like my blog about:
2018 Best High-power Vape Mods Recommendation