Today let's take a look at the new version of Joyetech Exceed -
Joyetech Exceed Grip
. The Exceed series includes the Edge, Exceed Box Kit and D19 Starter kits. This range is all about the ease of use of simple controls. It is also a compact all in one box device that is compact and does not affect performance. Therefore, Exceed Grip is feature-rich, small but easy to use! Is that so? Let's take a look! First, it's more like a Pod Mod-style device than an all-in-one. The e-liquid is present in the cartridge. This can slide in and out of the battery unit. There are two types of cartridges for different vaping styles and users. You can get both types in the kit.
Standard Cartridge is more like a tank with a detachable and replaceable coil head. This is especially true for DTL sub-ohmic transmissions with a 0.4-ohm EX-M coil head. Pod Cartridge is more like a "pod mod" style cartridge. The coil cannot be replaced, so when the coil is at its best, you can replace the entire pod. The included coil is a 0.8-ohm grid, which is better for higher nicotine or nicotine salts and MTL transmissions. Both cartridges can be refilled and each style has a different airflow setting. The airflow is not adjustable. The
Joyetech
Exceed Grip has an internal 1000mAh battery with no output specified. However, it is clear that Joyetech stated that the power output will be adjusted to accommodate the installed coil. There is a fire button and battery level indicator.
Also, do you remember the Joyetech's another AIO pod kits-Joyetech ATOPACK PENGUIN SE?
The
Joyetech ATOPACK PENGUIN SE
is available in new vibrant colors. Penguin SE has a lighter weight while maintaining the same size and performance. Penguin SE has a new visual e-liquid window that measures when to refill the cartridge. The penguin has an incredible 8.8ml e-liquid capacity replaceable cartridge with a built-in battery of 2000mAh.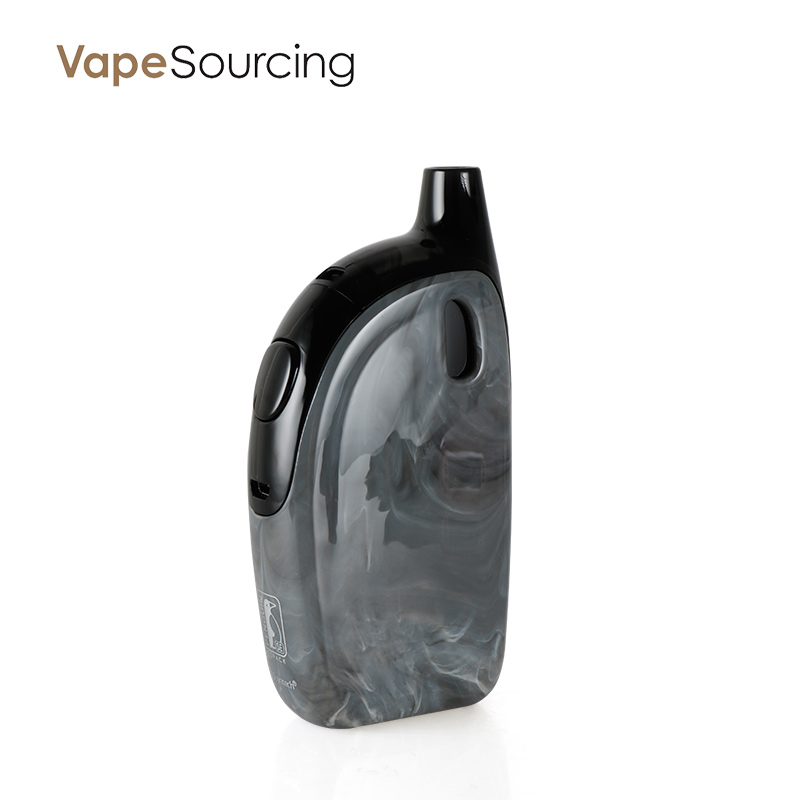 Joyetech ATOPACK PENGUIN SE uses ATOPACK cartridges and JVIC - juice vertical injection coil nebulizer head. This unique coil delivers a taste that meets the needs of mouth-to-lung (MTL) and direct lung (DL) users. Penguin uses a simple one-button design to charge through the side micro USB charging port. Do you want to grab the Joyetech Exceed Grip kit immediately? Just for a try!