If the birth of e-cigarettes changed the fate of millions of smokers around the world, the emergence of
nicotine salt e-juice
further promoted the healthy development of the pod systems trend. Different from traditional nicotine e-juice, nicotine salt e-juice has a more comfortable inhalation and dispelling ability, and it is suitable for low-power equipment to achieve the advantages of quick relief of addiction and small smoke without disturbing others. So today I will introduce you some nicotine salt e-juice I have tasted, which are the best tasting and most satisfying ones available in my opinion.
In the hot summer, why not choose an ice flavor? Mr. Salt E Orange Mango Guava Ice is the perfect blend of iced juicy orange, sweet mango, and luscious guava that we all love. When you open the bottle, the extremely rich and full-bodied orange juice may make you think that this is a type of concentrated juice with a high degree of rejuvenation, but you can hardly feel the taste except for a touch of orange fruit and traces of mango during the tasting, only leave traces of pulp flavour in the mouth after exhalation.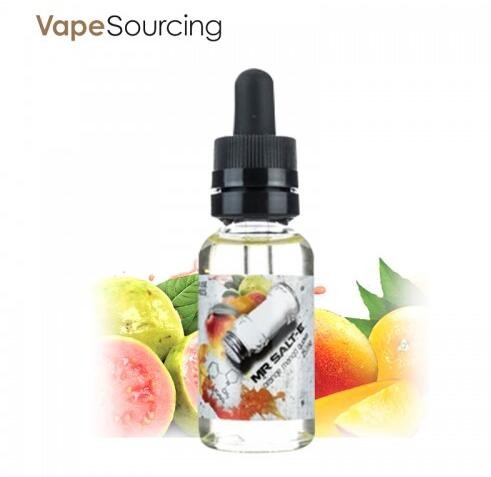 The taste of this e-juice is realistic, and it expresses the original taste of the apple. The smoke inhalation has a little bit of barley, not the ripe apple flavor. This apple flavor does not make me feel very rich when inhaling, it should be said that it attracts me to taste it again. It is sweet and fragrant, although it is not particularly rich, with a touch of sweetness, and it makes me feel good to the last drop. The overall coolness is about 1%, which is a cool mouth feeling and does not feel the presence of mint. The degree of reduction of this e-juice is amazing and the resolution is very clear, which is a very authentic American flavor e-juice type.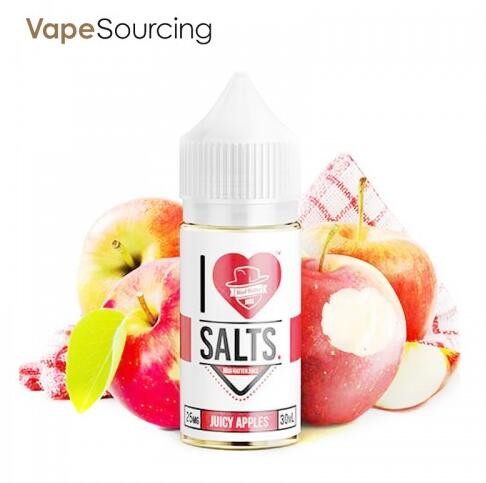 In a word, I hope you guys will love my introduction and give a try, maybe you will find the nicotine salt e-juice open another door for you. Maybe traditional
cheap e-juice
you will like too:
naked 100 polar breeze e-juice
naked 100 maui sun e-juice