There is so many e-juice with fruit flavor in the market, sometimes you just can't choose between two phenomenal fruit flavors. Today we will test the
Razzlemelon By Mr Salt-E Liquid
. Thank goodness Mr. Salt E-Liquid's Razzlemelon E-Juice makes sure you don't have to pick a favorite! Razzlemelon Nic Salt takes two of the world's most popular flavors, watermelon and blue raspberry, and joins them together to create a mouthwatering mashup of a
nicotine salt e-juice
! The cool, crisp taste of watermelon seamlessly counters the tart sweetness of blue raspberry in this one-of-a-kind flavor profile. Neither flavor in Razzlemelon stands out too much and overwhelms the other. Instead, you get a delicately delicious dance of sweet flavors that pair so well it seems like it was meant to be.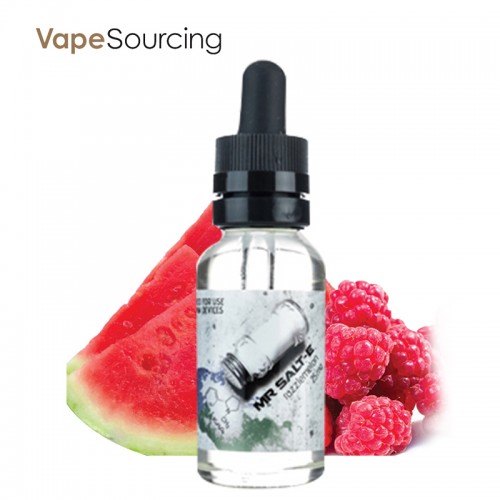 Since Razzlemelon E-Juice is a nicotine salt e-liquid, you'll notice you can feel a nicotine hit faster than with standard vape juice. For this reason, you should never use Razzlemelon or other
nic salt
liquids in a sub-ohm device. For best and yummiest results, vape Razzlemelon E-Liquid in a pod system. A simple and delicious vape made with only the finest ingredients right in Kentucky. Please note that Mr. Salt-E Liquids are not designed for high performance devices. These products are specifically meant to use in pod-based devices and other low-output atomizers/mods. We recommend use with the
aspire breeze 2
for optimum performance.