JUSTFOG is a South Korean brand specialized in
electronic cigarette
products, since 2009 it has always been seeking for the most secure method of developing and providing high-quality E-cigarettes as an alternative source of nicotine. Today we will give a review about the
Justfog C601
Pod System kit.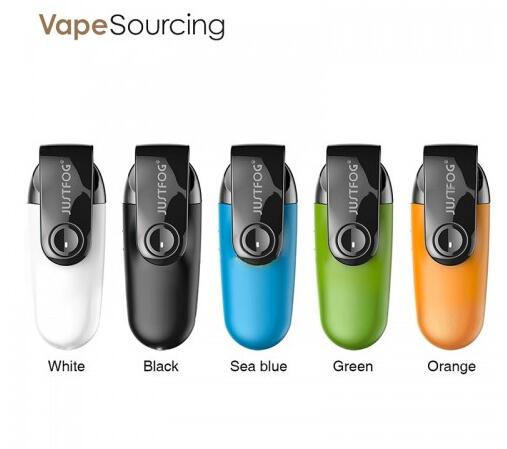 Firstly let's see its appearance. The total size is almost like a thumb, the battery is an internal 650mAh battery and a wonderful indicator will tell you how much battery is remaining with coloured lights, I wish more manufacturers would do this. The mod has a holder so you can attach a cord and hang it round your neck, which is becoming popular in mods such as the Mi-Pod. The holder also functions as a cover for the mouthpiece. The 1.7ml capacity pod part (which is where you add the e-liquid) has a coil with a 1.6ohm resistance. This is ideal for High nicotine e-liquid or
Nic Salts
. The low power constant 3.5V output is to enable the battery to be small in size and capacity whilst still giving a good nicotine hit. Secondly is its performance. The first is that it is not as fussy about e-juice as other pod systems. The e-juice with a measured VG content of 70% is also not a problem at all in this finished coil which is not only bring about greater smoke but also expanding the choice of e-juice taste. At the same time, the abundant power output of the pod also provides strong power for the atomization of e-juice. In terms of experience, it is very similar to the experience of the
Aspire Breeze 2 Pod System
. The 1.7ml capacity of the tank also makes it the same as the general small atomizer.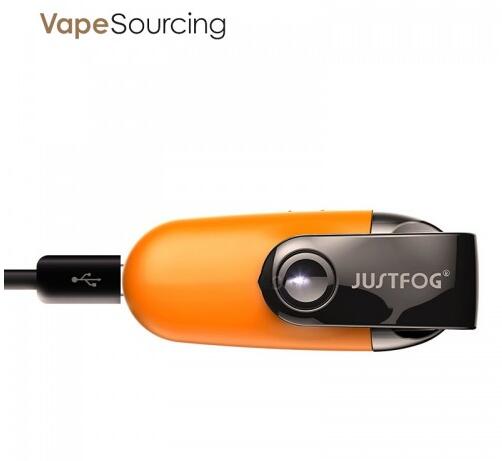 If you are a steam player who pursues both portability and replacing-cigarette feeling, the
Justfog C601 Pod System kit
is the best choice!