Among many
e-cigarette
devices, dual-battery high-power devices have become the products of choice for most users due to their powerful output capability and endurance. In order to cater to consumers' demand for portability, dual battery devices have been shrinking in size in recent years. For the time being, most of the new dual-battery products have no pressure on one-handed grip, and the portable performance has indeed been significantly improved. The
CHARON mini box mod
launched by SMOANT attracts the attention of many e-cigarette players with its flagship design and large color screen. SMOANT still has not stopped breaking through product design, and recently launched a dual-battery high-powered mod called CHARON MINI. MINI characters often used for naming of single-cell devices have been used on dual-battery mods, but for Charon MINI, the overall body size is only 89mm high, 45mm wide, 29mm thick. It is only slightly higher in height than a typical battery storage box. In terms of overall size, the Charon MINI is indeed worthy of the name MINI.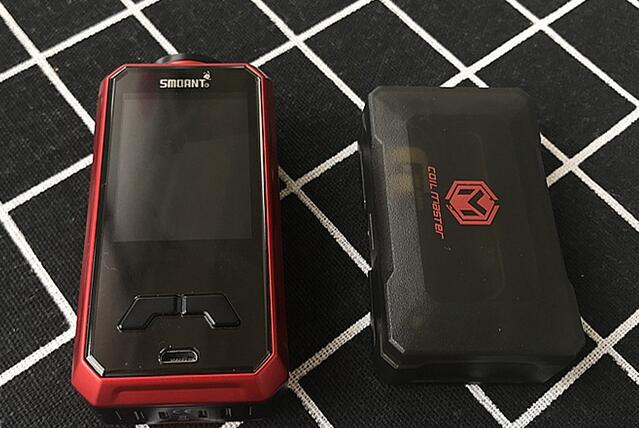 Although named after the Charon MINI, the Charon MINI uses a completely different design language than the Charon mod. The all-black panel and the body are spliced with a red border, which has a strong visual impact. Especially when I saw the display part, it was more spacious on the compact body, and even at first glance, it looked like an MP4 player. The ignition key adopts a line conforming to the contour of the body, and the strip-shaped protrusion on the surface can enhance the frictional force when the user presses, and the actual pressing experience is very comfortable. The
atomizer
platform on the top of the main unit can be seamlessly linked to the common 24mm atomizer, and there is a groove on the atomizer tray with a hot wheel pattern to prevent the atomizer from slipping and locking. The Charon MINI, which is only half the width of the palm of the hand, and it feels like a single-cell mod in your hand. The body made of zinc alloy and tempered PMMA is full of texture and the details are very good. The slope treatment at the edge also improves the comfort of the grip.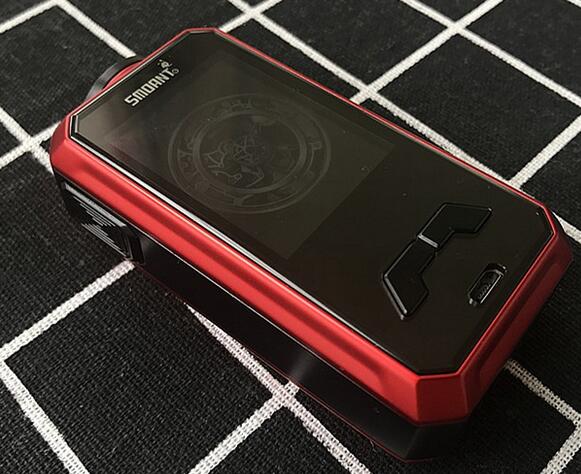 The function menu can be accessed by pressing the ignition key three times in succession. The temperature and power modes can be selected in the function menu, and the Charon MINI is also available in three different power output strengths. In terms of output performance, the ANT225 chip used in Charon MINI has a very fast ignition speed, and the output intensity continues the rapid characteristics of the Charon mod. With such a small size, the
Charon MINI
is indeed the size of a dual-powered mainframe that is closer to a single-cell device. Charon MINI is definitely a worthy product for users who need high-power equipment and who are very valued on size. Other new box mod like:
lost vape triade dna250 tc box mod
eleaf pico squeeze 2 tc box mod
Another review about box mod:
HCigar Wildwolf TC Box Mod Review - Lightweight Enough