The
squonk kit
works on the bottom-feeder principle and usually are powered by an external battery. With all the benefits of dripping an RDA, without the downside of having to keep dripping your juice onto the coils continually. So today we will share four hot-sale squonk kits to you guys. The first is
Vandy Vape Pulse X Squonk Kit
. It is very very similar to the BF 80w. The only real difference, you have a clear thing here where you can see your battery wrap. Over here, you have a little bit of texture but the panel's fit on the BF 80w, as well. You also have some Pulse X branding, over here. This one does take 21700s and goes up to 90W instead of 80W, like the old one that only takes 20700s. As for the included Pulse X RDA, in the fact that the liquid comes up the center post when squonk and flows right over the coils. This is a huge improvement over that
RDA
, because the post doesn't take up a ton of space and uses more traditional screws for coil installation. It has adequate space for fused Claptons, or other large coils with ease. The second is
Vandy Vape Simple EX BF Squonk Kit
. It is really very mini. When the kit is held in the hand, it will give the vapor a very comfortable and strong grip. The suit is sturdy but not heavy, without sharp edge chamfers, the index finger or thumb is very natural when you press the ignition button, no discomfort. The RDA included with the Kit features a dual-post design for easy installation and use of single coils. The inlet aperture of the atomizer's deck is: 0.6mm, 0.8mm, 1.0mm, 1.5mm, 2.0mm and 2.5mm, which means vapors can experience a limited DL experience on this atomizer, as well as a tightly damped MTL experience.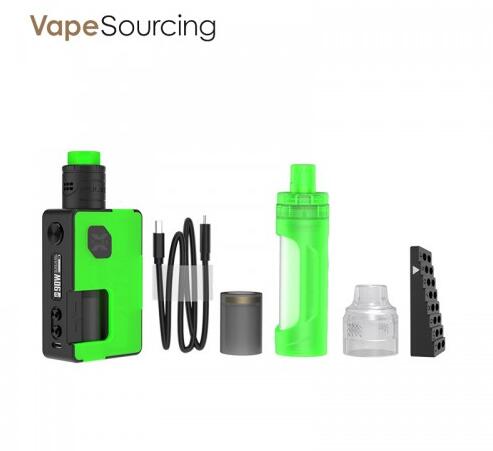 The third one is the
Wismec LUXOTIC MF Box Kit
. In sense, the LUXOTIC MF is not a real squonk kit. The Luxotic MF box has two usage modes, you can choose squonk mode and TC box mode. In squonk mode, a 7ml BF plastic bottle and a single 21700 battery are available; In TC box mod, it supports two 18650 batteries, and the maximum output power can reach to 100W. The box also offers optional boards such as a semi-mechanical output board with indicator lights or a voltage regulator board with a 0.91" OLED screen. Whether you prefer Squonking or standard dripping the performance is much the same, its airflow is good and adjustable, the flavor is spot on and nothing to complain about. Nice deep flavorful clouds.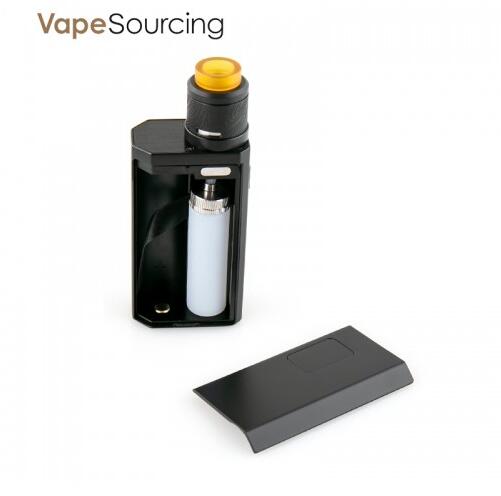 The fourth one is the
Eleaf Pico Squeeze 2 Kit
, which obviously shares some design similarities with the Pico Squeeze. The mod can output up to 100W using a single 21700 battery, you can also use a 18650 battery with the supplied adaptor, however, the maximum output will be lower. Behind the 8ml squonk bottle is a customizable LED light too just to bring things up a bit. Unlike some of the Early Pico models, the Squeeze 2 can accommodate tanks up to 26mm diameter without overhang. About the Eleaf Coral 2 RDA, this is a single coil RDA which comes with a squonk 510 pin already installed. You also get a solid 510 pin so you can use this as a dripper on a different mod. The Coral 2 has a side airflow inlet which is adjustable. You get 2x Clapton coils in the kit and even some cotton, so all you need apart from e-liquid to get you started.