Because of its higher power, faster fire, and shorter pre-heat time,
vape starter kits
have always been very popular among vapors. Besides, as an electronic cigarette device that vapors must hold and carry every day, lightweight is also a product trait that vapors value very much. So today I will introduce you guys some hot-sale vape starter kits. The first one is the
Wismec
Active Kit. It has a silicone-covered TC box mod, which is dustproof, shockproof and waterproof. It is powered by a 2100mAh internal battery with a maximum output power of 80W and supports VW / Bypass / TC-Ni / TC-Ti / TC-SS / TCR mode. On the front of the mod, there is a 0.91 inch OLED screen that shows the basic information of the mod. The Wismec Active Kit is paired with the Amor NS Plus tank, which has an e-juice capacity of 4.5ml. What's interesting is that there is a Bluetooth speaker in the mod, so you can pair it with your phone, MP3 player, etc to act as an external speaker. In my opinion, I think this kind of integrated product is very necessary at present, and it is in line with market demand.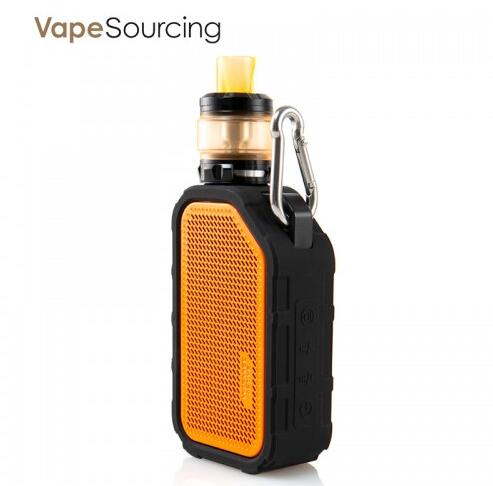 The second is
Eleaf
iStick Amnis Kit. It just like a pod system kit with coil system or a vape pen kit. The included GS tank features the all-new GS Air Mesh 0.35ohm coil, GS Air 0.75ohm head for added flavor, a locking, slide to fill cap, and a solid 2ml of liquid capacity. The Amnis battery is 900mah and features a rubber paint finish giving you a softer and smoother feel. Just like many devices like this on the market, this one is operated via a fire button. 5 clicks on, 5 clicks off, press the fire and inhale. It is very simple.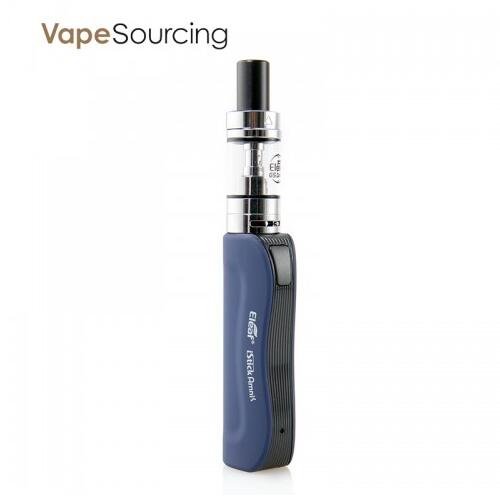 The third one is
Vaporesso
Armour Pro Kit. It's easily the smallest single 2x700 mod I've come across so far and smaller than or equal in size to many single 18650 mods. It's very compact. The fire bar is nice and clicky and quite large allowing you to just squeeze the mod to fire. The screen is a nice size 0.96-inch color screen that is nice and bright and easy to see. The included tank is a cascade baby tank, which features GT coils and top-filling.In a conclusion, it's small size and great performance in both power and temp mode make it just a great option for anyone looking for a single battery kit.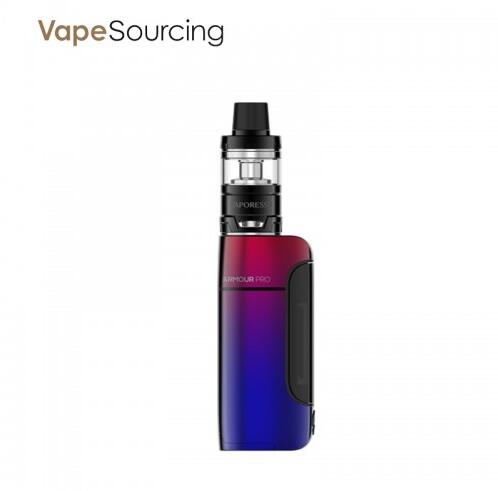 The fourth one is Vaporesso Luxe Kit. The Luxe mod looks like a combination between the Polar and the Revenger and is one hell of a fingerprint magnet. The device has the usual main center section with mirrored finish panels front and back. The front of the device has a 2.0" Colour screen and underneath we have virtual touch keys. About the included Vaporesso Skrr Tank, here is the highlight: the QF air distribution system. The QF strip coil is pre-installed, it's 0.18ohm and has a rating between 60w and 90w, I switched the strip coil for the other supplied coil which is the QF mesh coil, also 0.18ohm with a rating of between 55w and 85w. To sum up, the above
vape kits
are really powerful but not too heavy. I do hope you guys will enjoy the vape with them. You may be interested in:
2018 Best Hot Sale Pod Vape kits Recommendation