When the vapors begin to learn how to vape, they always need to face two choices, the big cloud or the good flavor. Getting the good flavor is relatively simple, you just need an RDA, but if you want a big cloud, you can only choose the high-power vape devices. So today I will introduce you guys some
hot sale high-power vape mods
. The first one is our old friend, the GeekVape Aegis Legend TC Box MOD, which is a new durable and
powerful box mod
with a waterproof, shockproof and dust-proof design. Together with the advanced VW/TC modes, more convenient battery door and USB port for direct charging. It is powered by dual 18650 batteries with the new AS chipset, the Aegis Legend MOD releases up to 200W max output with a colored display screen and fast, stable & powerful performance. The Aegis Legend mod uses up to six different materials with high-grade silicone, leather, and alloy to achieve the style and extreme durability. The second one is the Smoant Naboo Mod, which is the first 2.4inch colorful screen mod in the world, the bigger screen offers you more clearly detail. There is a touch button on the screen that provides tactile feedback you expect from the high-tech devices. Powered by dual 18650 batteries, the Smoant Naboo Mod can fire up to 225W max output with VW/TC mode. Equipped with the Ant225 chip, Smoant Naboo Mod can fire in 0.015s and download picture you like for user customize wallpaper and standby screen. The 2+1 UI options including classic mode, dial mode, and new music mode. With the new music mode, the scale will beat according to the volume of music, while vaping.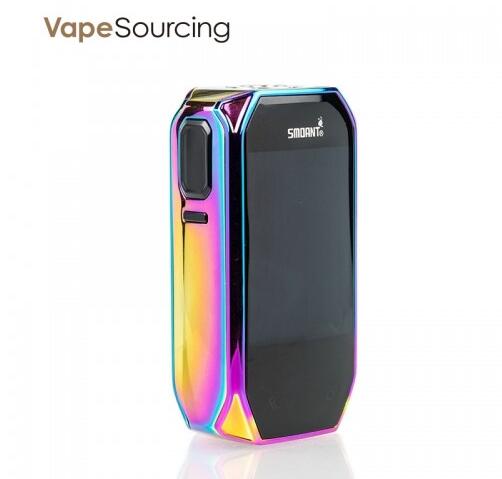 The third one is the
SMOK mod
Species. With hard lines on the angular mod, the back classic cobra pattern reveals its domineering potential, there is a new 1.45'' high-definition touch screen with an upgraded user interface which offers you more comprehensive and clearer vaping data on the front. Under the screen, there is a screen locking button, which makes locking/unlocking (at the state of power on) the screen simple and secure. Powered by 2 high-rate 18650 batteries, the species can fire up to 230W maximum output with multiple protection. The last one is Vaporesso Luxe, which looks like a combination between the Polar and the Revenger and is one hell of a fingerprint magnet. The device has the usual main center section with mirrored finish panels front and back. The front of the device has a 2.0" Colour screen and underneath we have virtual touch keys, the center one being the select key and also the Vaporesso logo, we also have the micro USB port on the front center bottom. One side of the device is featureless, the other has a very large pill shaped fire button towards the top, the back of the device has a fixed mirrored finish panel. Powered by dual high rate batteries with latest Vaporesso OMNI 4.0 Board, Luxe
Vaporesso mod
can fire up to 220W maximum output in install-fire 0.002s.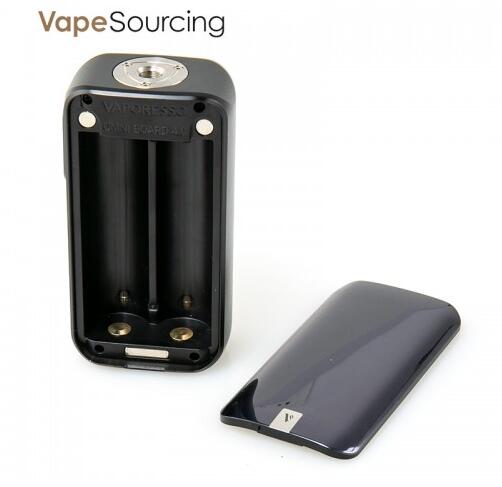 You may also interested in:
2018 Best Hot Sale Mechanical Mods Recommendation