In 2018, the trend of pod system showed an unstoppable momentum, fully fitting the needs of vapors to quit and replace cigarettes. Until now, the nicotine salt e-juice has been welcomed by many new e-cigarette vapors and e-cigarette vapors who are in high demand for nicotine. So today I will introduce you some
hot- sale nicotine salt e-juice
which I have vaped before. The first one is
NKD 100 Salt Brain Freeze e-juice
, which is a menthol flavor. NKD 100 continues the trend it started with the fantastic berry flavors. Brain Freeze starts off in a similar way as Lava Flow, with a strong strawberry flavor and aroma. The strawberry flavor quickly switches to a tart and sour kiwi that takes over the flavor in your mouth. Once the sourness from the kiwi settles a bit, the Pomegranate moves to the forefront, to subtly ease you out of the flavor blend into a slight sweetness that tends to linger for quite a while. Throughout the entire experience, you feel the subtle menthol flavor that never overpowers the main stars of the show.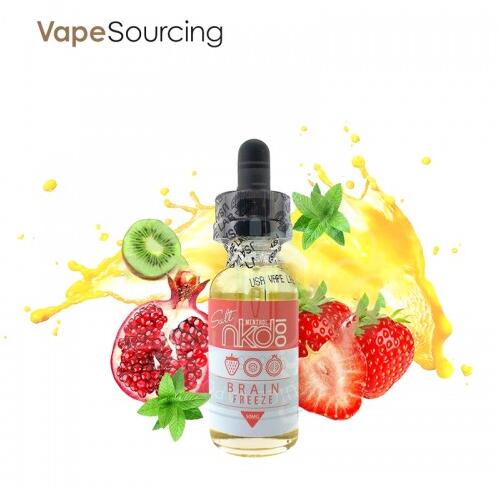 The second is
Mr Salt E Orange Mango Guava Ice e-juice
. When you open the bottle, the extremely rich and full-bodied orange juice may make you think that this is a type of concentrated juice with a high degree of rejuvenation, but you can hardly feel the taste except for a touch of orange fruit and traces of mango during the tasting, only leave traces of pulp flavor in the mouth after exhalation. The expression of this taste is only limited to those who like the display of ultra-light fruity flavor. So if this taste is too light after purchase, you can use the NI80 fancy coil or use ultra-low resistance to enhance the fruity feeling.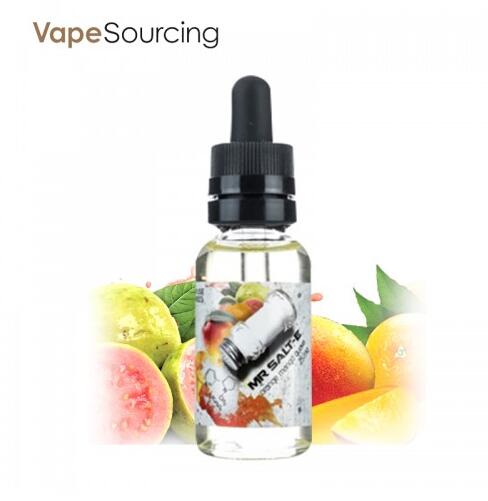 The third is
I Love Salts Sweet Tobacco e-juice
. After opening the bottle, the smell of e-juice is a mixture of vanilla and milk. The taste of the milk is relatively heavy, and the tobacco taste is very light, not as clear as imagined. Inhalation of smoke is relatively smooth, 25mg content does not have a special DL hitting feeling, with some sweetness, but in personal feeling, it is not like caramel taste. Breathing a hint of vanilla, and some milky taste, neutralizing the taste of some tobacco, the overall performance is satisfied.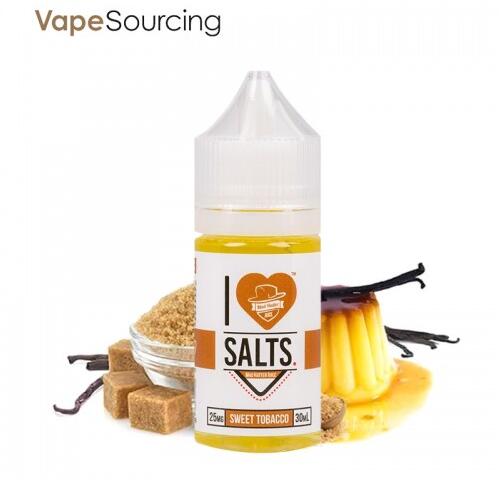 In a word, I hope you guys will love my introduction and give a try, maybe you will find the nicotine salt e-juice open another door for you.