In the previous article, we talk about the top sell Smok products of 2018, today I will discuss the top sell
geekvape
vaping device with you. As the geekvape is becoming more and more popular in the vaping market, more vapers like to choose geekvape brand, so I think this article will help you.
Geek Vape Aegis Mini Kit presents integrated 2200mAh rechargeable battery and highly advanced AS chipset within an ultra-durable and rugged chassis to pair with the Cerberus Tank. Aegis Mini is paired with the Geek Vape Cerberus 25mm Sub-Ohm Tank, presenting a threaded top fill system, a 5.5mL juice capacity, and a simplified dual slotted bottom airflow ring.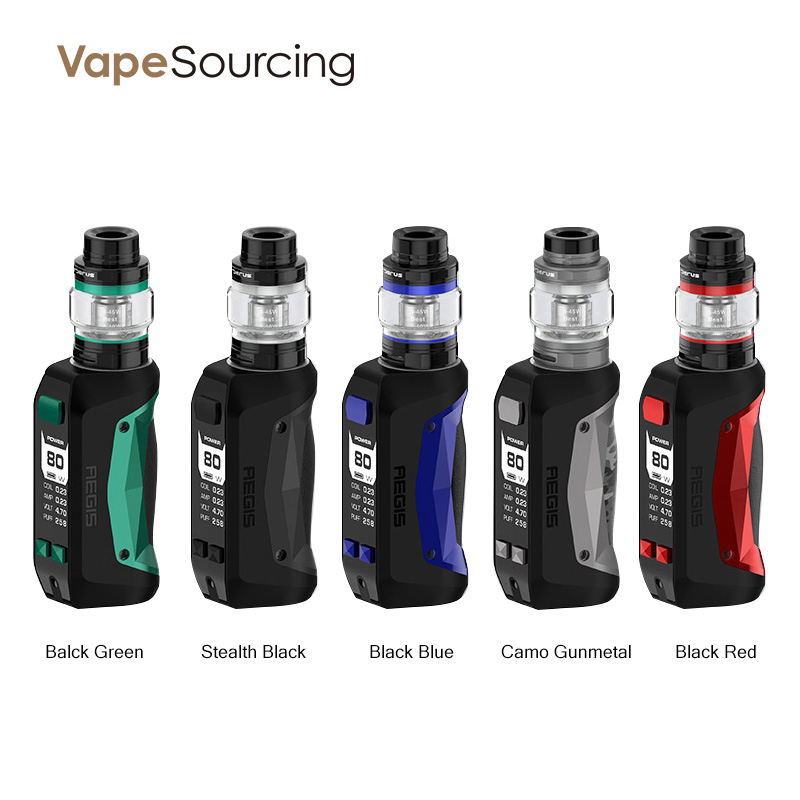 2. GeekVape Zeus Dual RTA
GeekVape Zeus Dual RTA measures 26mm in diameter with 4mL eJuice capacity. The user-friendly postless build deck implements four terminal openings, capable of handling creative single or dual coil configurations. What's more, the Zeus Dual includes an 810 Delrin wide bore drip tip with the optional 510 Delrin wide bore drip tip and 510 drip tip adapter for extended versatility.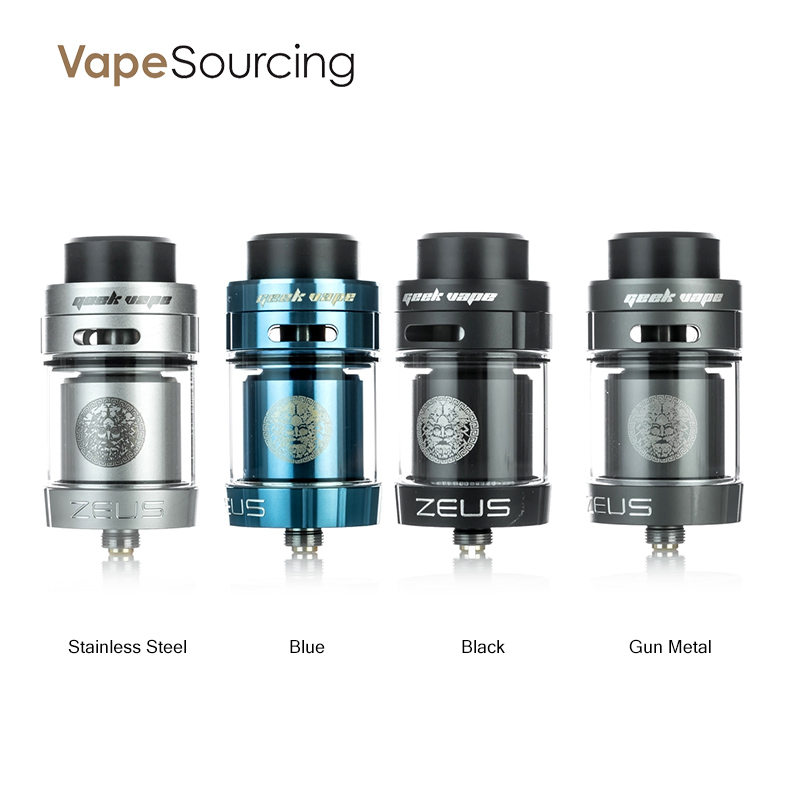 GeekVape Aegis Legend Vape Box MOD integrates an updated chassis to accommodate dual 18650 batteries and increases its maximum power output to 200W with an intelligent AS Chip. A rocker-inspired firing button in a trigger-style structure provides user-friendly operation, and its full-color OLED display screen creates organized informational readouts. It's waterproof, shockproof, and dust-proof.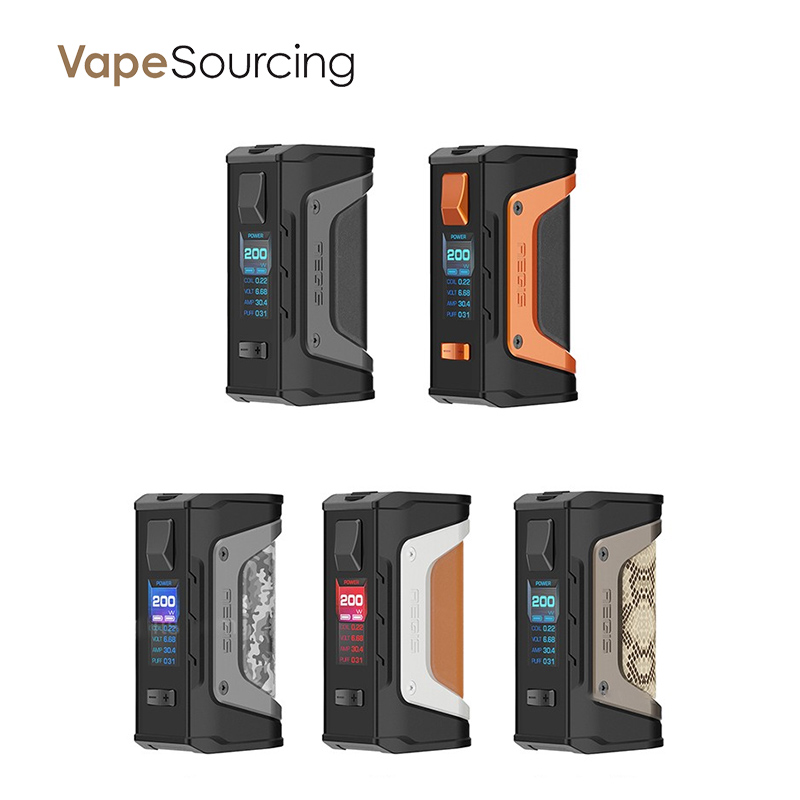 Geekvape Aegis Mini mod is an internal battery mod rated at 80 watts and it is designed as a really small version of the original Aegis. The screen is a nice and bright 0.96-inch black and white screen that is easy to see. The USB port is on the bottom, and you need to remove a rubber plug to access it. Everything you need pretty much in a mod so no complaints there.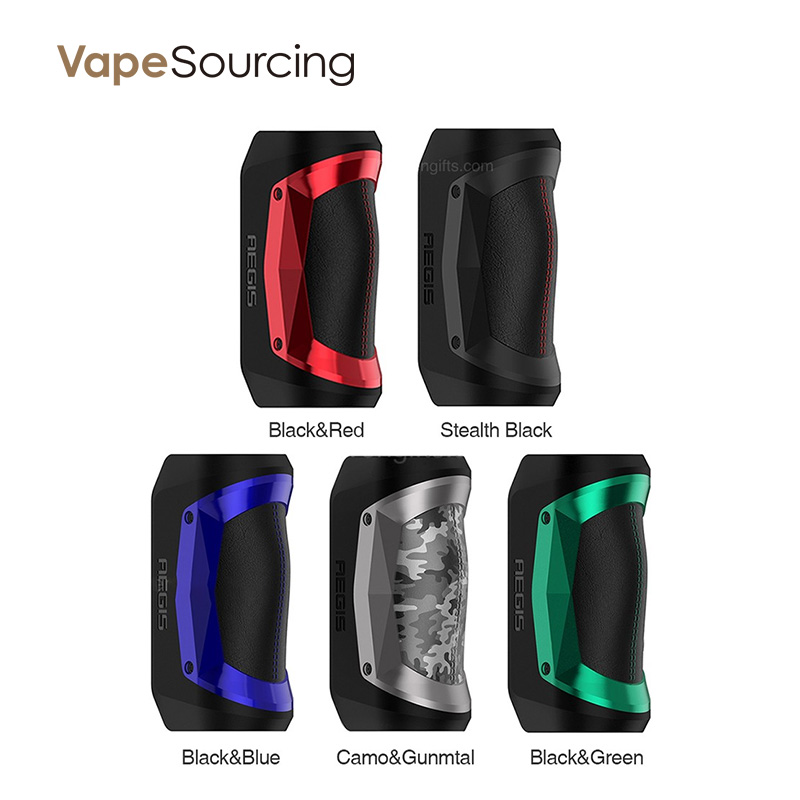 5. Geekvape Ammit MTL RTA
Geekvape Ammit MTL RTA is a unique single-coil rebuildable tank atomizer with easy two posts build deck and 4ml tank capacity. It comes with a unique dual-layer chamber structure for providing outstanding heat dissipation effect. Together with a professional MTL drip tip and 12 airflow adjustment options, the Ammit MTL RTA is definitely an excellent tank.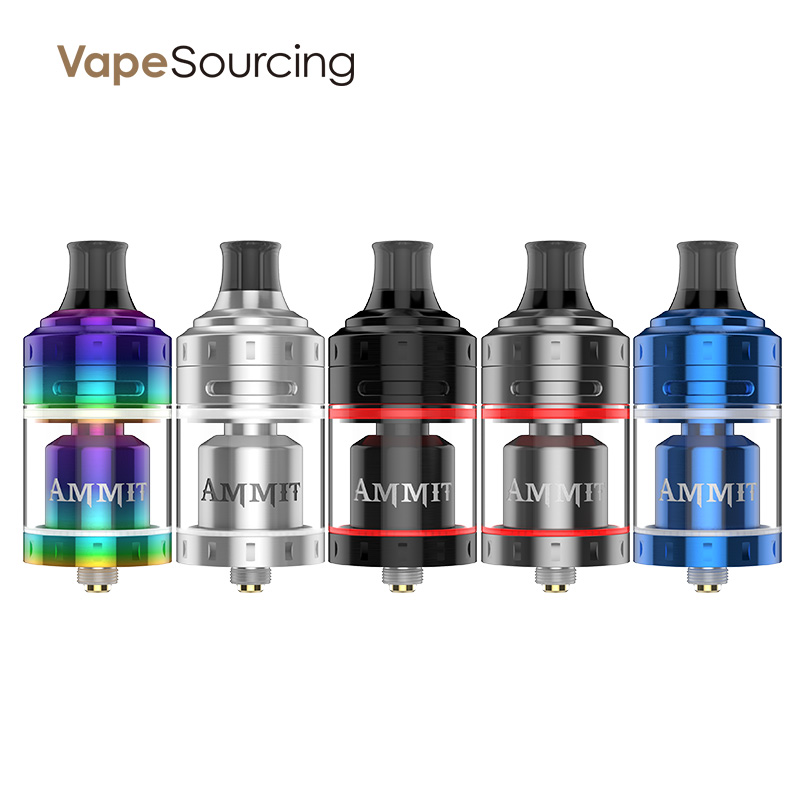 In conclusion, in the 2018 year, the Aegis series is the best selling of geekvape brand, besides the geekvape tanks are also hot in the market.