Vape tanks have a wide variety of designs and a lot of vapers just want a simple design. But when you are looking for a good sub ohm tank, you pretty much want an easy to use, the pre-built coil that can really bring huge cloud production. Today let me show you Top 3
best vape tank 2019
, hope that you can find the one you loved!
The Smok TFV12 Prince is the workhorse for the Smok family of starter kits. It has the strong flavor and the clouds of the cloud beast with an incredible 8ml capacity! It comes with three coils. The TFV12 Prince coil heads have a limited break-in period and last for what seems like a long period of time compared to other traditional sub-ohm coils.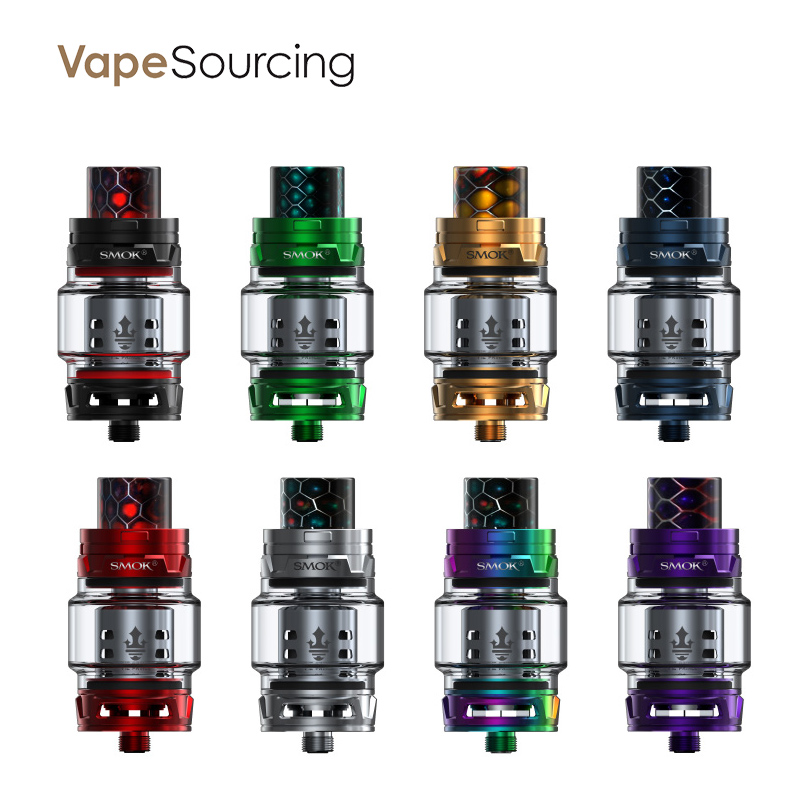 The Smok TFV12 Prince is a good pick for most vapers. It looks good, has high capacity and performs well thanks to its large selection of widely available and versatile coil family, which now includes mesh coils! It produces strong, saturated flavor and chucks huge clouds.
Uwell Crown 3 has been released and has brought a lot of attention. The Crown 3 is a 24.5mm wide vape tank that can hold up to 5ml of juice. It features an anti-leak top fill system that has two 3mm by 6.5mm fill ports. The Crown 3 coils use the new "plug and pull" system that has no threads! Just unscrew the bottom of the tank, pull the coil, plug in the replacement and that's it.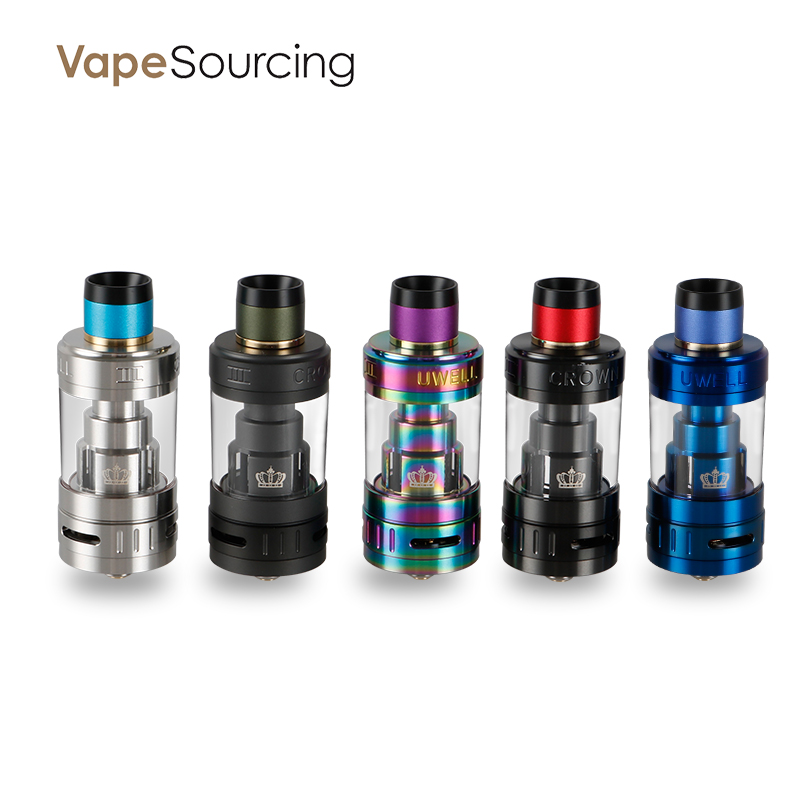 Uwell has included 2 stainless steel (sus316) coils one 0.25ohm (80-90W) and one 0.5ohm (70-80W) which are parallel vertical coils with 3 juice channels for fast, even wicking.
The FreeMax Mesh Pro is the next level in mesh tanks from our friends over at FreeMax. The Mesh Pro has a 6mL max capacity and a 25mm base, which means clouds for days and a snug fit on your mod. It also comes with a bubble glass replacement tank, so it seems FreeMax has listened to their fan base with that great addition.
The FreeMax Mesh Pro comes with two coils - a Kanthal single mesh at 0.15 ohms rated for 40-70w and a 0.2 Kanthal double mesh at 0.2 ohms rated for 60-90w (pre-installed). The FreeMax Mesh Pro also has a triple mesh coil that's sold separately.
Finally, Thanks to reading this article, if you want to find more vaping news, don't miss our
vapesourcing's
blog!