Nowadays, more and more people are going to choose vape pod kits because it's not very expensive, and most of the pods are have a mini compact size which you can bring it out very easily. Today will show you three
best pod vape 2019
according to the vaping market, to see what's their excellent features and which one will be the best?
1. Joyetech Atopack Magic Kit 1300mAh Pod System Kit
joyetech magic atopack
is a Joyetech new pod kit. Coming with a 1300mAh battery and a 7ml e-juice capacity make the device a bit bigger than other pod devices. This time Joyetech adopts the innovative coil-less NCFilm heater into a pod system in a creative way. The NCFilm heater supports long life-span with huge vapor production and compatible with nicotine salts. Joyetech Atopack Magic Kit will bring rich flavor with high nicotine satisfaction to you.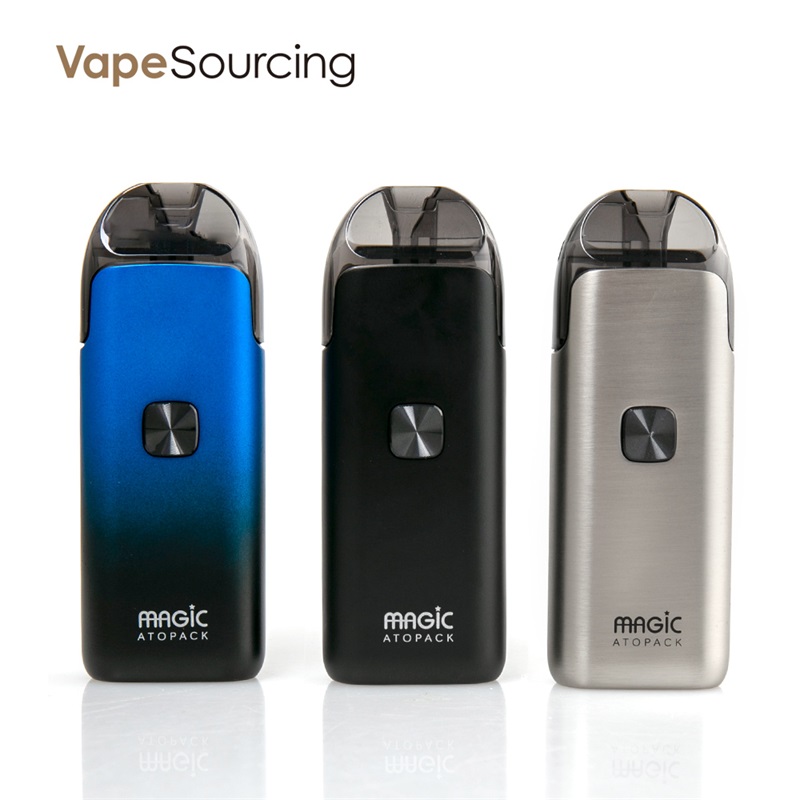 2. Lost Vape Orion Q 950mAh Pod System Kit
Then let's come to the new pod from Lost Vape-
Lost Vape Orion Q Kit
, which is much more affordable because manufactured without the DNA board, retaining Lost Vape's precise craftsmanship and most of the same great features as the Lost Vape Orion DNA. With the removal of the DNA board and power adjustment button, it offers a much simpler vape experience with its one-button design. Putting the same safety protections and a 950mAh rechargeable LiPo battery as the original, the Lost Vape Orion Q utilizes 1.0Ω 2ml refillable pods that lock into the Orion Q.
3. SMOK Nord Kit 1100mAh Pod System Kit
Nord vape smok
is an advanced version designed pod vape kit which with a button-triggered. And the Nord Pod kit works with 1100mAh built-in battery, which provides longer vaping time and more massive vapor than SMOK Novo Kit. It can fire up from 10W to 15W power range to offer you stable and superior vaping. It is equipped with two exclusive coils, Nord mesh 0.6ohm coils, and 1.4ohm regular coil, one is perfect to get massive vapor, the other can offer excellent MTL experience.
Finally, according to this article, you may hard to find out which pod will be the leader of 2019 best pod, the three of them are very excellent, but you can try one by one to find the one you like the most!