Here are two new
vape pen
style kits to you, they are Aspire Tigon kit and SMOK Stick V9 Kit. They are both designed to provide you the MTL and DTL vape experiences. As we know, Aspire and SMOK are renowned for the starter kits and have delivered some of the most popular kits across the categories.
>>We know a tigon means a cross between a tiger and a lion. So let's look at why Aspire call it "Tigon"?
Tigon Aspire
Kit has two versions, the standard version comes with a 3.5ml tank is 24.5mm in diameter and has a 2600mAh battery. And the other version is the slightly smaller TPD EU version comes with a 2ml tank is 23mm diameter and has a 1800mAh battery. So guess the two versions represent the tiger and lion? The kit comes with either both a 0.4ohm (DTL) and a 1.2ohm (MTL) coil. The real exciting part of the Aspire Tigon is the Tigon tank, hope it will be done a good job at making sure both MTL and DTL experiences are good.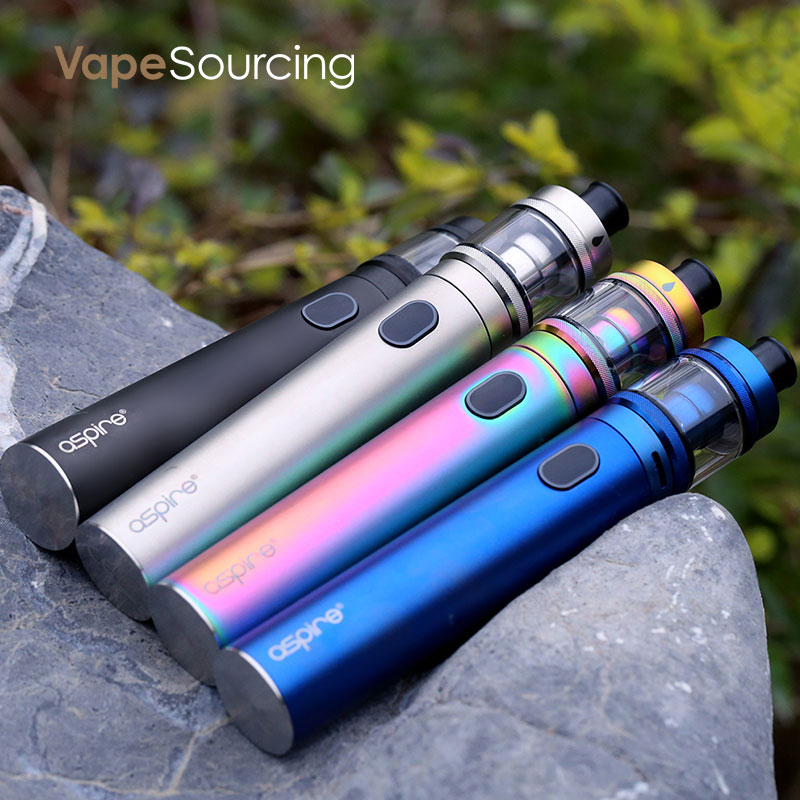 >>Then Let's look at the new version of Stick V9 series-SMOK Stick V9 Kit
SMOK Stick V9 Kit
is the little brother of Stick V9 Max, comes with a built-in 3000mAh battery and TFV8 Baby V2 tank. Has a 5ml e-juice capacity. The same as the SMOK Stick V9 Max, the TFV8 Baby V2 tank adopt the Baby V2 S1 Coil and Baby V2 S2 Coil, which are custom-made coils for Stick series battery. SMOK Stick V9 Kit focusing on lower wattage but intense clouds and flavor.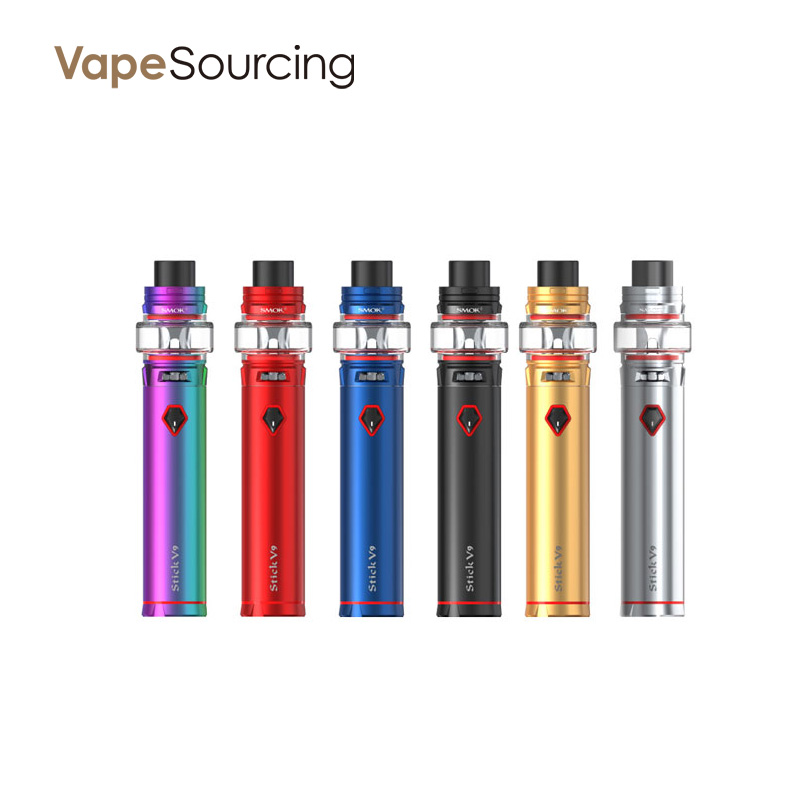 Let's summarize about the two new vape pen kits. The Aspire Tigon Kit comes in 4 colors: Black, Stainless Steel, Rainbow, and Blue. The SMOK Stick V9 comes in 6 colors, so it has more color options than Tigon. Although smok stick v9 is smaller than Tigon, it has 5ml of
e-juice
capacity. They are both very suited not only for new vapers with it's MTL setup, but also those looking to transition into DTL vaping or experience vapers that want a small pen-style kit. In a word, they are both great and excellent!