SMOK's products always make us full of expectations.
SMOK MICO Pod
is the first POD kit brought by SMOK in 2019, Are you curious what's the kind of surprise it will bring to us?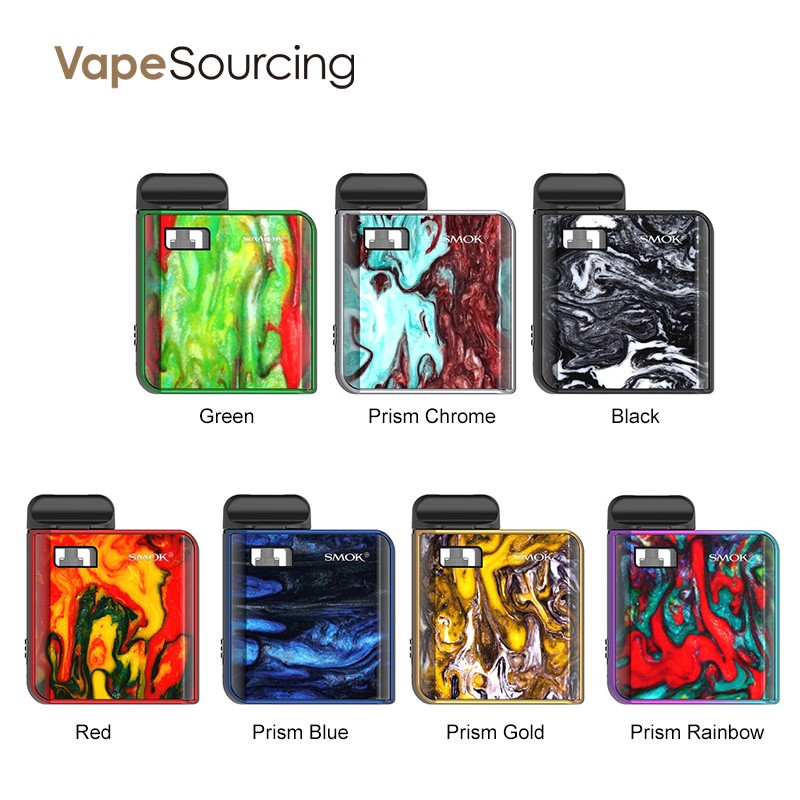 How About MICO Pod Kit Looks Like?
It's a compact, small square
vape pod
with a hook and the included lanyard that you can hang around your neck. Inside the device, there is a 700mAh battery, and the Smok Mico has a cute battery indicator that tells you the remaining battery capacity by changing the color. The output of the Smok Mico is between 10-26W, which is depending on the battery charge level. Depending on your vaping style and preferences, there are 3 options to choose from 0.8ohm Mico Pod, 1ohm Mico Pod, and 1.4ohm Mico Pod.
Then let's take a look at another very famous pod from SMOK- Smok novo starter kit.
It has an amazing appearance. Built-in 450mAh USB rechargeable vape battery unit fires between 10-16 watts. Also includes two 1.2ohm refillable vape cartridges with 2ml vape juice capacity. LED charge indicator light glows red at low charge, blue at high charge and turns off at full. And only need 1 hour to fully charge it, can be used as a passthrough while plugged in. To be honest, both of the two
SMOK
pod kits are excellent and have reasonable prices. You can find a satisfactory price on our online vape shop! Please don't hesitate to try it at once. I'm sure they are won't disappoint you!