Recently the Digiflavor has released their new
Digiflavor Lunar
. The Digiflavor Lunar kit includes the Lunar mod and the Lumi tank. The Lumi tank is also used in the Geekvape Lucid Kit. It is a disposable sub-ohm tank, similar to some other disposable tanks, such as VZone Preco and Augvape Jewel. Basically, the disposable sub-ohm tank should be super easy to use, light in weight and generally cheaper than buying a complete standard tank coil head. Lumi has a preloaded 0.3-ohm Supermesh coil head.
You can refill the tank by removing the plug at the top. The base also has an adjustable air ring. Move to Squid Industries Double Barrel Mod, this looks very similar to squid industries Double Barrel Mod. However, without screens, the body is made of light but apparently durable ABS plastic. There are 3 power Settings on the module - bypass (full battery), 3.2v or 3.5v.
Another Digiflavor Kit-Digiflavor Helix Kit with Lumi Tank
The
Digiflavor Helix
starter kit includes the Digiflavor Helix Box Mod and the Lumi tank. The Digiflavor Helix vape pen entry kit is ultra lightweight, compact, made from advanced ABS materials, and has excellent impact and heat resistance. Depending on your vaping preferences, you can choose to use three different voltage Settings: GreenLight Bypass, BlueLight 3.4v, and RedLight 3.2v.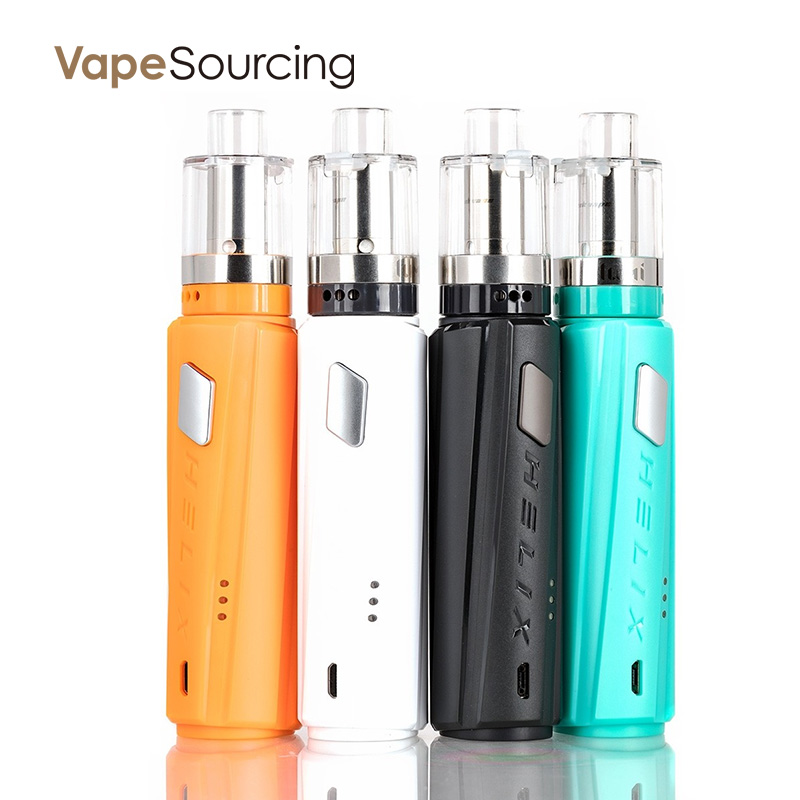 In order to achieve lasting performance, Digiflavor decided not to use integrated batteries, instead opting instead for a reliable 18650 battery (available separately). The AS chipset in Helix is the most stable Digiflavor to date, with resistances ranging from 0.1 ohms to 3 ohms. It is very accurate and improves response time across all suites. Do you interest to buy Digiflavor
vape kits
? You can find the Digiflavor Helix Kit in stock on our Vapesourcing also you can pre-order the Digiflavor Lunar at here too!