Today we are going to look at two very similar products. You may not even be able to tell which one is when looking at the pictures. They are Eleaf
iStick MIX Kit
and MyVapors Myuz SS5. The Eleaf iStick MIX Kit includes Eleaf iStick Mix Box Mod and Eleaf Ello Pop Sub Ohm Tank. Eleaf iStick Mix Box Mod requires two high power 18650 batteries to run with a maximum wattage output of 160w. It also has an ergonomic design, so it feels very comfortable. Finally, it does use resin panels! The total diameter of the Eleaf Ello Pop Sub Ohm tank is 28 mm.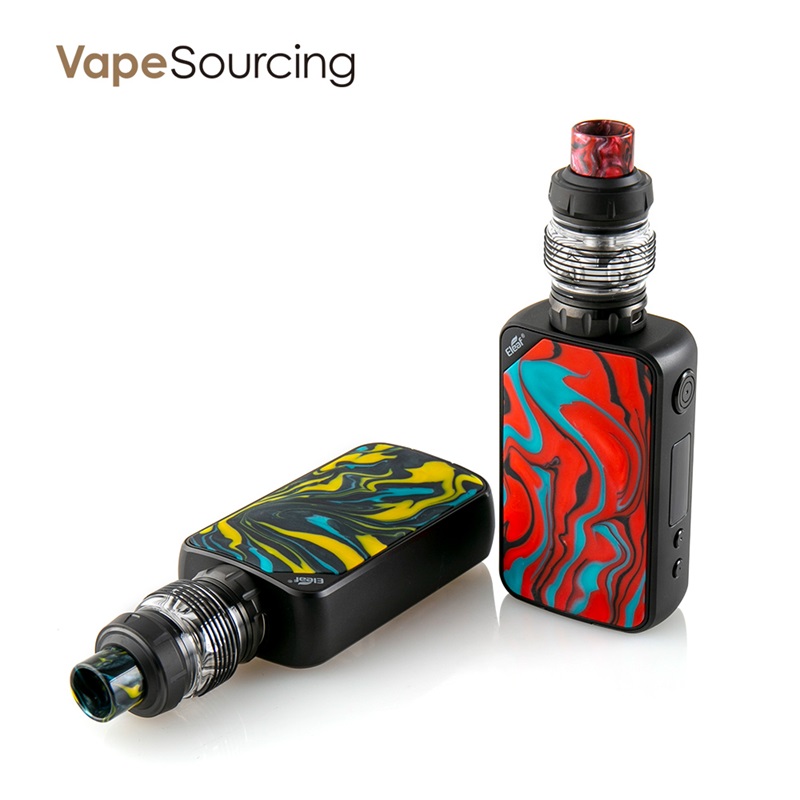 In addition, the sub-ohm tank has a maximum e-juice capacity of 6.5ml and an easy-to-use top-fill design. The kit contains two coils, namely hw-m2 and hw-n2. Finally, the Eleaf iStick Mix features adjustable bottom airflow and uses a wide caliber resin tip.
Eleaf iStick MIX Kit Features:
Eleaf iStick Mix Box Mod:
Two high drains 18650 batteries required (not included)
Portrait chipset
Maximum power: 160w
Minimum shot resistance: 0.05
Temperature control of various wires
The resin panel
Eleaf Ello Pop Sub Ohm tank:
Total diameter: 28mm
Maximum e-liquid: 6.5ml
At the top of the fill
Adjustable bottom flow
Includes 2 replacement coils
MyVapors Myuz SS5
includes Myuz SS5 mod and Myuz sub ohm tank. This exquisite vape kit features a double-sided resin panel with a maximum power of 220 watts, including a 6.5ml juice capacity and a large color display. It has multiple operating modes (TC/TCR/power supply) and dual 18650 batteries (not included). Micro USB charging and atomizer compatibility as low as 0.05 ohms.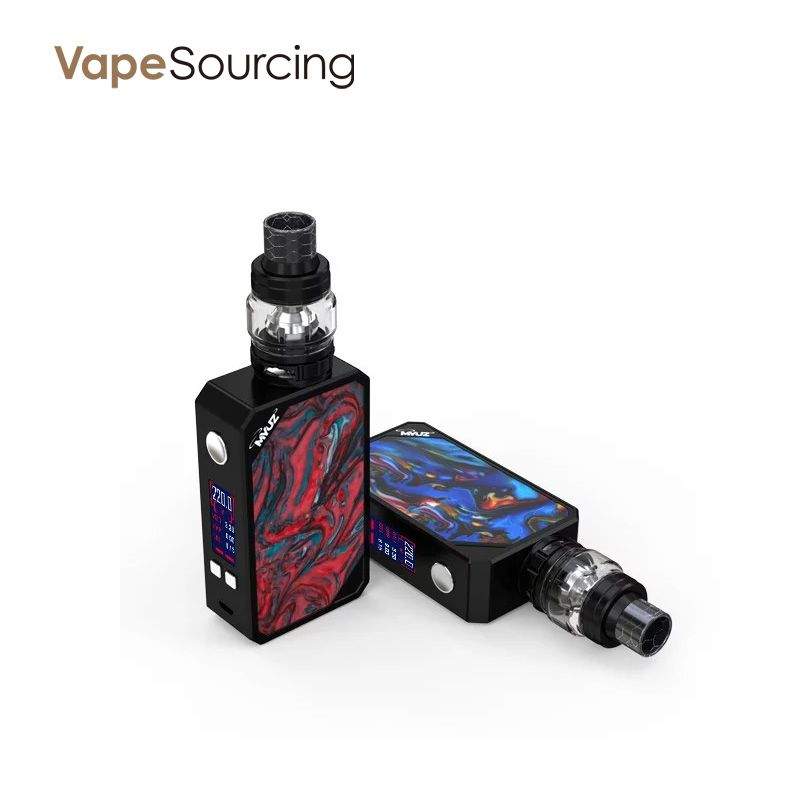 MyVapors Myuz SS5 Features:
Dimensions: 89.3mm x 52mm x 26mm
Aluminum fuselage
Dual resin panels (Storm mix, Planet blue, Magma red)
510 threaded connection
Working mode: TC (Ti, Ni, SS), VW, TCR
Power output range: 1-220w
Tank capacity: 6.5ml
Use two 18,650 batteries
Working voltage: 6.4-8.5v
Operating current: 1-40a
Output voltage range: 0-7.5v
Resistance range: 0.05-3.0ohm (VW);0.05-1.5 ohm (TC)
>>So do you think the
Eleaf
iStick MIX is very like to the MyVapors Myuz SS5?