This is a bit of a surprise that the YouTube vape reviewer Mike Vapes re-collaborated with Hellvape and designed
Hellvape Rebirth RTA
. You can kind of expect this to be basically a Rebirth RDA deck with a tank on top. But not having a deck is very different. This is a platform with two rear-mounted double coils. The coil should be positioned so that it is above the air column. A quarter turn screw on the top cover can be inserted into the top filling. Cap screws are usually better than slide screws because they are less likely to open accidentally. You can use the bottom airflow control ring to adjust the intake flow. The standard capacity with the straight glass is 2ml. Outside the TPD controlled regions, you should get a 5ml bubble glass included.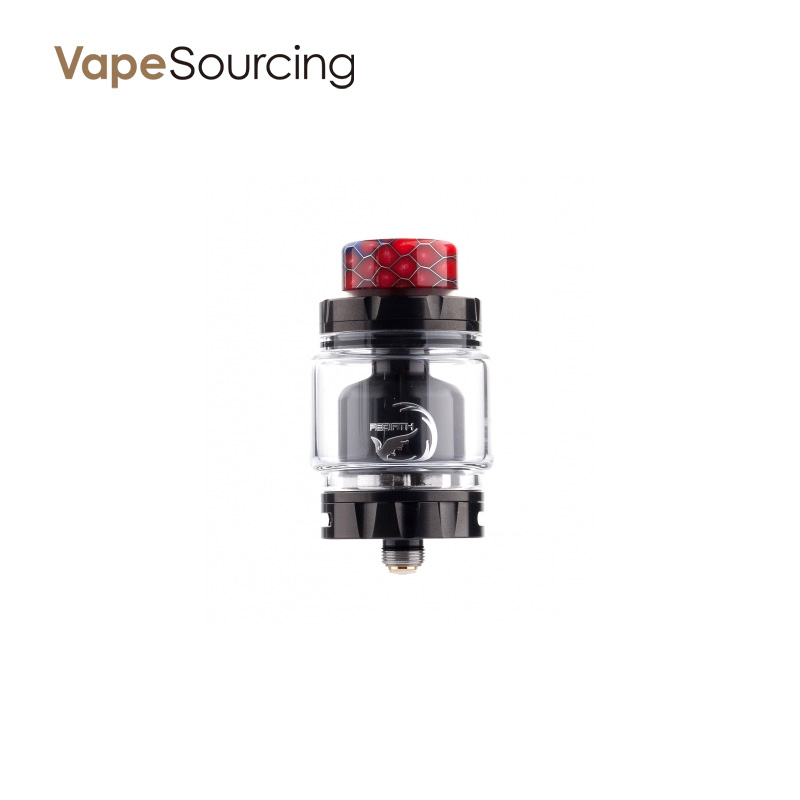 Hellvape Rebirth RTA Specs:
Size: 25mm diameter
2 post dual coil deck
Adjustable bottom airflow
Honeycomb airflow
Capacity: 2ml (standard) / 5ml (bubble glass)
Top refill – quarter turn top cap
Gold plated protruding 510 pin
So let's get back to Mike Vapes and Hellvap's Hellvape Rebirth RDA.
ReBirth RDA
is a dual-column deck removable drip irrigation atomizer with an adjustable cellular airflow design. With a 24mm diameter RDA and a 6mm deep e-juice well, the airflow at the bottom is enhanced to prevent leakage. Although this is a single coil or double coil RDA, the coil is located in the same pole, easily identifiable by the gold-plated positive pole. You can still go crazy and make it a three-coil RDA.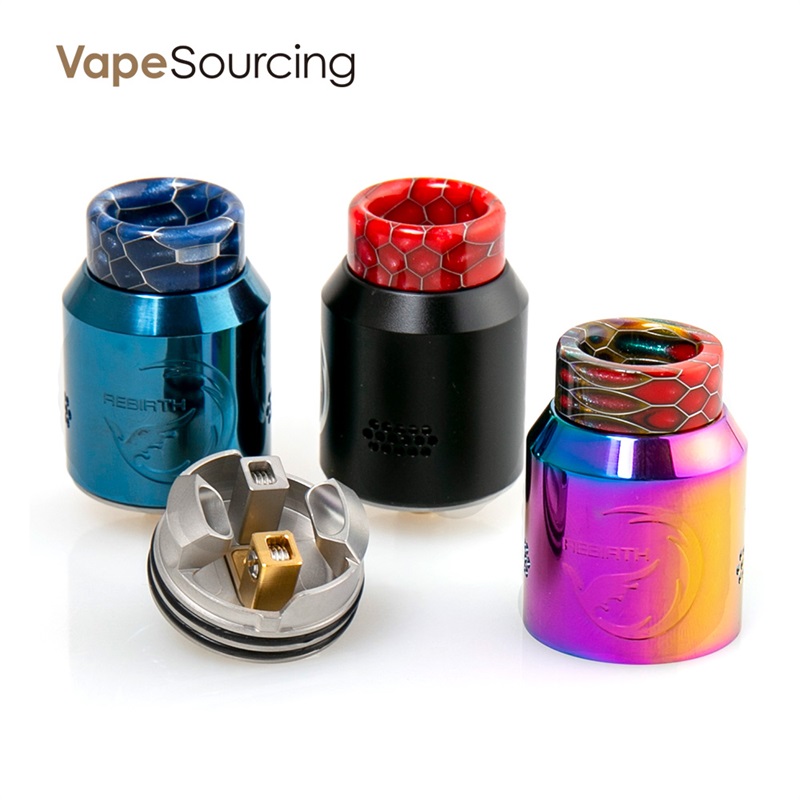 Hellvape Rebirth RDA Specs
24mm diameter
2 post build deck with gold plated positive post–2.5 by 3.5mm post holes
1.2mm bottom adjustable honeycomb airflow for each side
Top cap locking system with adjustable airflow
Gold plated squonk pin included
6mm deep juice well with raised bottom airflow to prevent leaking
Flathead screws
810 cobra drip tip and 810 frosted drip tip included
With coil tool the correct length to cut coils is 6.5mm
Mike Vapes is very experienced in designing
vape tanks
, so Hellvape Rebirth RTA and Hellvape Rebirth RDA are his great productions!