We are pleased to introduce you to the latest product of the DOVPO brand, the Dovpo Peaks. It's a lightweight, durable and with a flip cover to protect your pod. The new Dovpo Peaks is a uniquely designed clamshell pod system made of zinc alloy with a metallic feel and fine print. With built-in 650mAh battery capacity and Type-C USB port, the charging voltage is 5v-650mA. It will bring you a stable and long-lasting steam journey.\More importantly, there are two types of power outputs that can be used for peaks, with 8 watts for level 1 and 15 watts for level 2 to control the power you feel comfortable with. The top refillable container of PCTG material has a 2ml liquid capacity that allows you to last for one day and has a window to check the level of liquid in your container.\

\In addition, you can choose between two types of coils, a 1.4Ω ceramic coil for MTL and a 0.8Ω mesh coil for vaping for DTL types. They all have high performance, long life and then burnt. DOVPO Peaks' design and features can win in pod system games and are sufficient for your daily vaping needs.
Dovpo Peaks is very similar to the Vaporesso Aurora Play, do you think so?
Vaporesso
Aurora Play
is like a zippo lighter, and Dovpo Peaks has a clamshell design that is very similar to him. So what is the difference between them?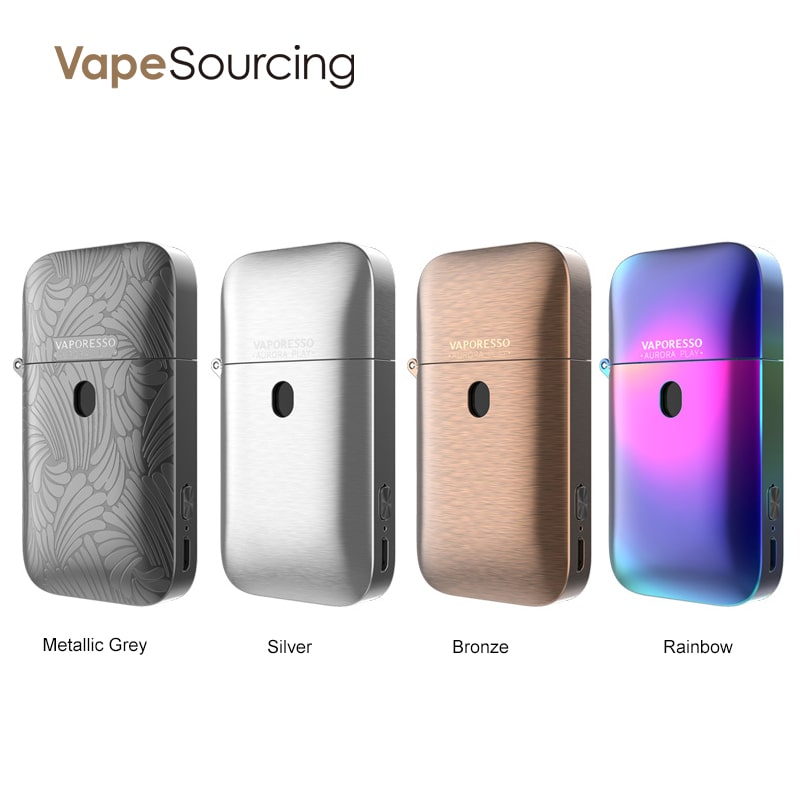 First of all, they have the same built-in battery of 650mAh, and both have a 2ml e-liquid capacity. But the Vaporesso Aurora Play AIO system has an integrated CCELL coil. In addition, you have two options. The pods contained in the kit are 1.3 ohm MTL pods for nicotine salts. Vaporesso Aurora Play also offers a separate pod containing 0.65 ohms of freebase nicotine liquid. When you use a 0.65-ohm pod, you can fire up to 20W for a more sub-ohm experience.\Vaporesso Aurora Play also features the OMNI Board Mini chipset. which provides fast charging. In addition, Vaporesso Aurora Play has two different output ranges, 10w and 18-20w. Aurora Play is available in 4 colors, bronze, iridescent, silver, and metallic grey.\If you want a new
vape pod kit
, Dovpo Peaks and Aurora Play are your best choices!