Today I introduce you to two new vape pod system, they are the Rincoe Tix Kit and Artery PAL II. Firstly let's see the Rincoe Tix. Rincoe has brought us some great things, including the beautifully designed Mechman 228W kit. This new Rincoe Tix lets you experience MTL or DL ​​vaping in a very compact form.
Features of Rincoe Tix Pod System Kit 1000mAh
Like all brands of vape, Rincoe also sneaked into the pod trend.
Rincoe Tix Kit
uses a lot of Mechman elements. I was deeply impressed by the pod style of Rincoe Tix. It is a zinc alloy, PC and IML. First of all, they are not low-end plastics, very good. Secondly, we found a design similar to the Mechman kit on the Tix Pod. On the facade, you have American flags, British stickers, skulls, flames, galaxies, sky or simple black carbon labels.\Another problem with Pods is that components are often loose and therefore no longer applicable. Rincoe Tix does not have this problem because the cartridge is packaged in a cassette. To remove the ink cartridge, press the side Mode button to remove the panel and pull the panel. It's like we removed the panel in the classic box.\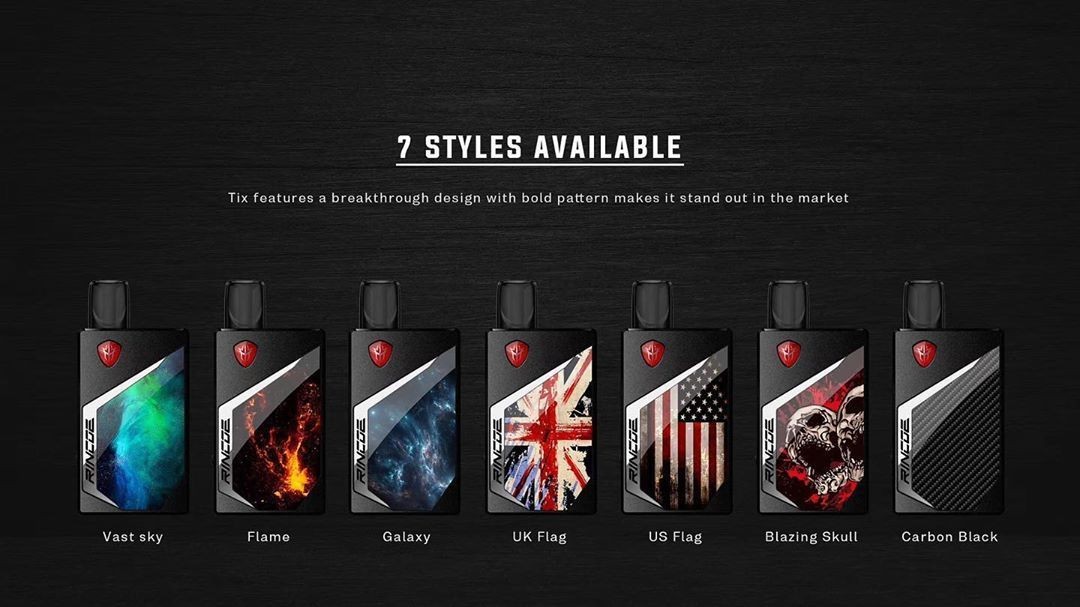 \The panel is magnetic. It is easy to recover and well bound. Rincoe believes that Tix Pod may be suitable for MTL and DL vape. It provides two coils, the first one preloaded with 0.8 ohms and the second MTL mounted at 1.0 ohms. At the bottom of the cartridge, you will adjust the airflow. The Rincoe Tix Pods has a capacity of 2 ml. The Tix Pod has a battery capacity of 1000 mAh, which is great because it lasts for one day in the MTL.
Another new vape pod with the same output 1000mah is the Artery PAL II Pro Pod System Kit 1000mAh
The
Artery PAL II Pro Kit
is the latest version of Artery and Tony B's latest devices, and probably the best version of them. It has a built-in battery of 1000mAh, which can last for the entire working day, depending on your vaping style. Made from 6063 aluminum alloy, the Pal II Pro is extremely durable but lightweight. Since it's a Pal device, you know it's also a very slim form factor, and when it's lightweight, it's perfect for use on the traveling.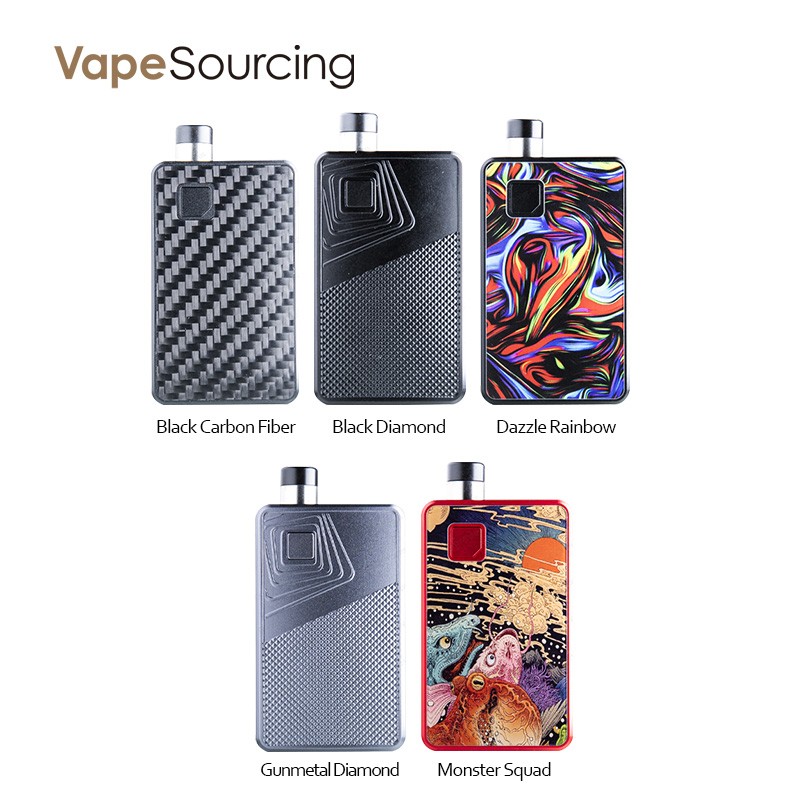 One of the best features of the Pal 2 Pro Pod Vape is that you now have full control over the wattage output, from 5w to 22w. In advance, you can't do this, and most importantly, have a hidden display that keeps the hidden look. Its resistance range is indeed between 0.5 ohms and 2.0 ohms. As you would expect from this new Pal II Pro, it does use new cartridges and coils.\The actual refillable Pal 2 Pro pod has been updated with an easier-to-use fill port and silicone plug that allows air to escape as you fill it. You can even use 510 drippers now! These Pal 2 Pro pods have a maximum e-liquid capacity of 3ml and are compatible with conventional and nicotine salt vape juices. Including, you will also receive the new Artery HP core coil, 0.6-ohm grid, and 1.0 ohm. Airflow can still be regulated from the restrictive direct lung to mouth to lung vape.\Do you like them? If you do this, please pre-order them now and don't hesitate!