With the popularity of the vape pods, it seems that squonk mod is not very popular like before, but still believe that they are many people want to choose a favorite squonk mod. So today our Vapesourcing's blog will list some popular squonk mods which you may like.\First of all, we are both know that Topside Dual Squonk was very popular for a long time, and now they have an updated version-DOVPO Topside Dual Carbon. Let's come to see together!\The Dovpo Topside Dual was created by Brian of The Vapor Chronicles YouTube channel. This revolutionary squonk mod has all the innovative features of the original single-cell TOPSIDE, but now offers more power and extends battery life. This heavy-duty device provides 200W of regulated power and uses 18,650 dual batteries. With a liquid capacity of 10 ml large vial, simple top filling and an easy-to-use interface, it is ideal for those who want more power and extend battery life.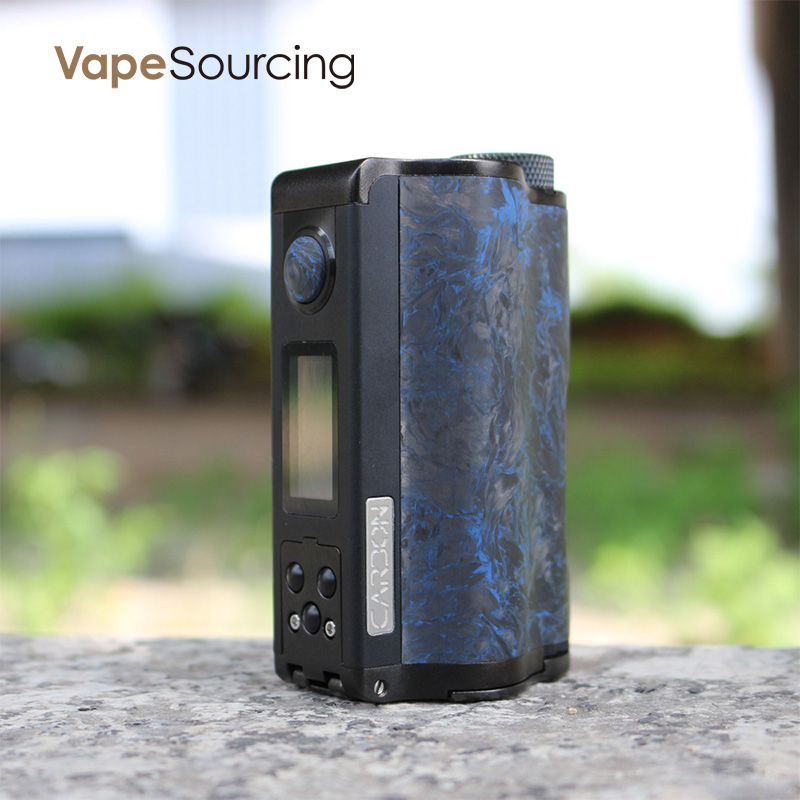 The DOVPO Topside Dual Carbon is an upgraded version of the original
Topside Dual
with a full-color display and a high-quality look that is impervious, scratch-resistant, lighter, smooth and absolutely refined. As an advanced version of the Topside Dual, carbon paint is water-resistant, scratch-resistant, extremely light, ergonomic and smooth to the touch, so there are many improvements. In addition, the appearance is exquisite, including carbon blue, carbon red, carbon white, and magenta.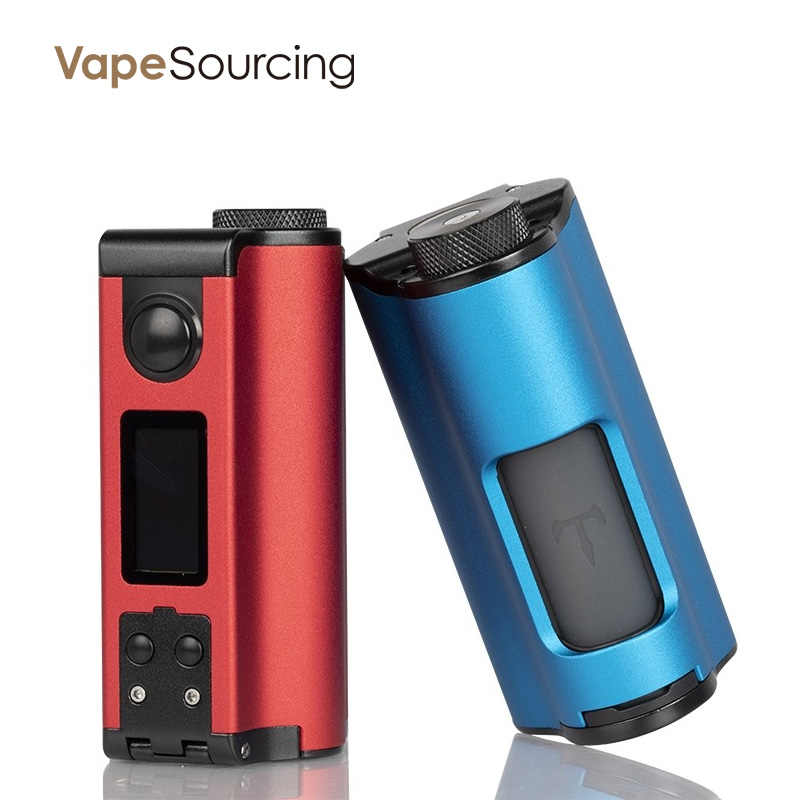 The silicone juice bottle can be accessed through the top nut. It can hold up to 10 ml of a large amount of e-liquid, and its position is easier to fill than ever. After purchase, you will receive 2 juice bottles. The control panel includes an ergonomic ignition button, a 0.96-inch full-color TFT display with a vertical menu, an up and down button, and a selection button to make menu navigation easier than ever. At the bottom, there is a flip to find the battery compartment. It stores two 18650 batteries that can be charged via the side micro USB charging port. It operates at 2 amps for lightning-fast charging.
GeekVape Aegis Squonker mod is also very good in GeekVape Aegis Squonker kit.
Powered by a single 18650 battery, the
Aegis Squonker mod
features a 5-100W power range and a smart AS-100 chip with various power modes and is operated by a single trigger button and dual adjustment buttons. The screen is an OLED display with the same style as the other Aegis mods and is located in the middle of the front button of the device.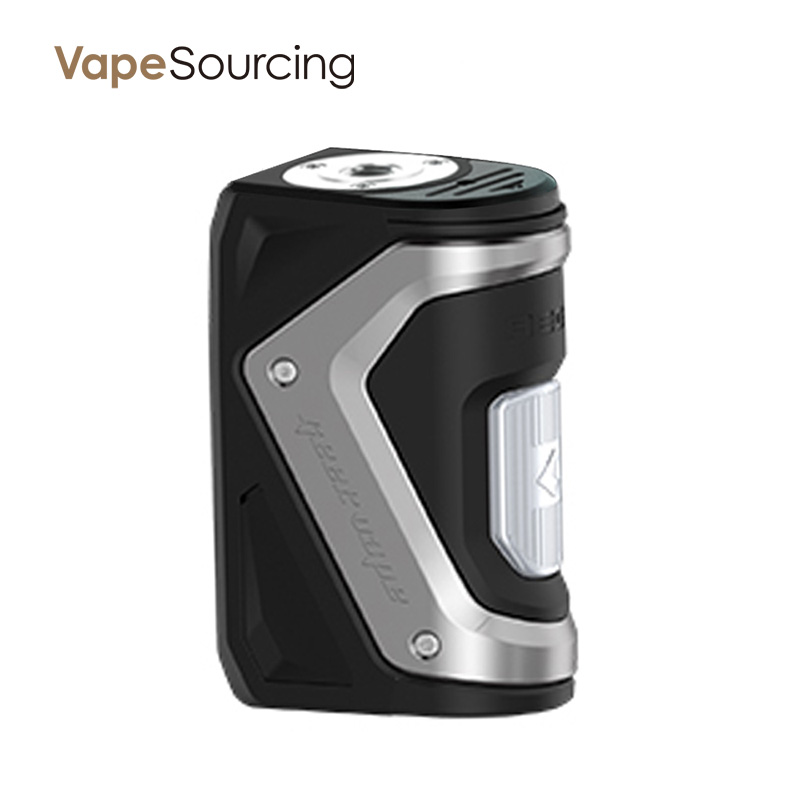 The module is known for its Aegis IP67 protection rating. The inlet bottle of the module is slightly more complicated, including unscrewing the fuselage. Although it is not suitable for all vaper users, it can ensure that the device is waterproof and shockproof. The Squonk bottle itself is easily top-filled with a simple sliding cover and has a silicone lip to minimize spillage and leakage.\GeekVape Aegis Squonker mod also can be purchased separately on our Vapesourcing.com