Acrohm Fush Nano
is the pod vape kit version of the Acrohm Fush. Like the Acrohm Fush, the Acrohm Fush Nano has an LED light that surrounds the entire body and can be replaced by a shaking device.
The Acrohm Fush Nano Pod kit LED lights to cover the entire chassis and can be set to your preferred color by simply shaking the device. It is made of bulletproof PC and has the following finish options: dark green, sapphire blue, pinkish purple, black, and silver. You can switch from smooth to tighter drawing to get a different vape experience, and the toggle button allows you to set the power to 7 or 10 watts.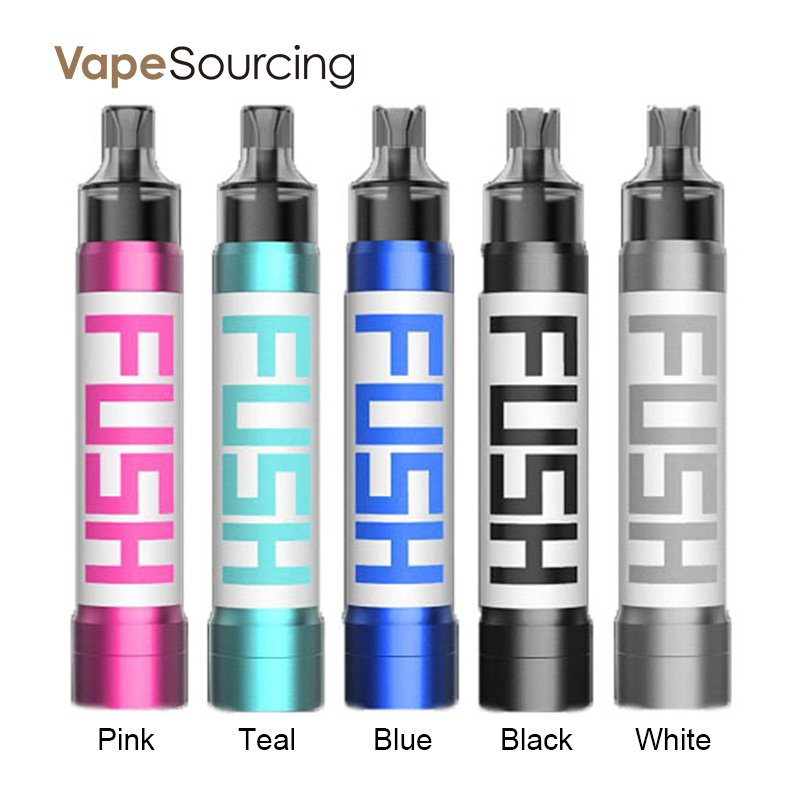 Inside the Fush Nano, there is a 550mAh integrated battery that can be charged via a hidden micro USB port near the bottom. Also, safety features include high-temperature protection, low voltage protection, timeout protection, overload protection, short circuit protection, and reverse protection. To charge the 550mAh integrated battery, an attractive charging interface is embedded in the chassis that can be exposed by pulling the bottom of the Fush Nano chassis. The charging process takes only about 40 minutes to complete.
It is said that this
new pod system
produces a strong taste at a 7-watt air pressure output setting. This means you can use vape directly to get an amazing taste, while also causing a great blow to your throat. By pressing the 10-watt output button, the device will generate more vapor for a large number of clouds. This switch also turns off the device after 5 presses.
The pod can store up to 1.5 ml of electronic liquid, and its internal structure is similar to the construction platform. This design style ensures that the vapor is produced and retains the original flavor. Pod refilling is also easy and can be done through side-fill ports to reduce leakage of electronic juice for a simple, clean filling process.
Let's review the features of Acrohm Fush Semi-Mech LED Mod:
Acrohm Fush Semi
Mech LED Mod is the first semi-automatic mod with LED lights that illuminate the entire body. With innovative technology, you can change the color of the LEDs with a single tap. The lights can be set to red, green, blue, pink or white. Durable bulletproof polycarbonate (PC) is used and can hardly break.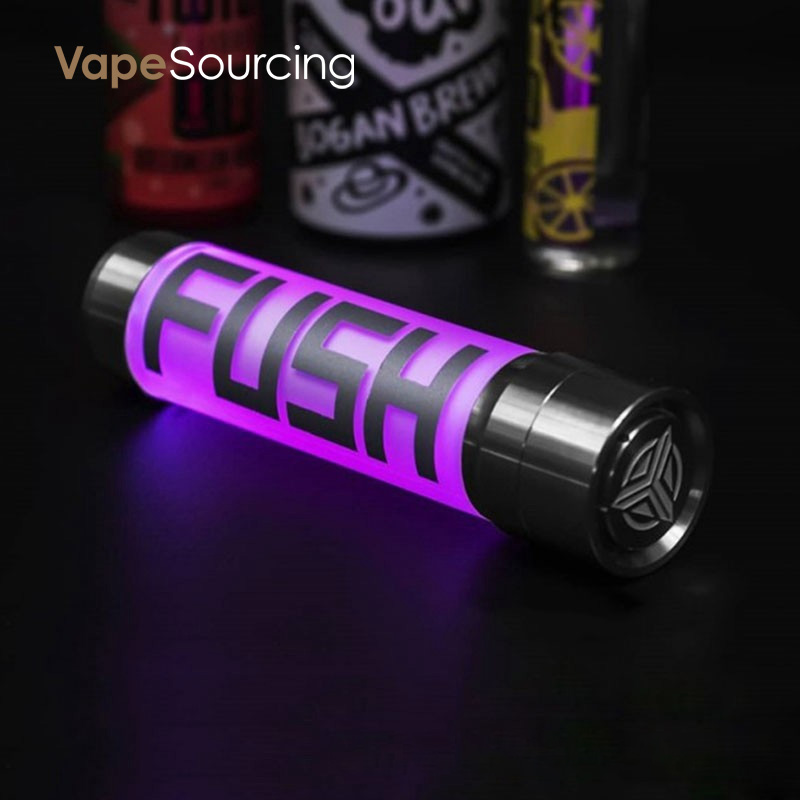 For aesthetic reasons, Acrohm Fush Semi is also made of food-grade 304 stainless steel with an amazing appearance. Acrohm Fush Semi uses a single 18650 battery to ensure high-performance bypass output. There are six vents in the launcher to prevent the battery from overheating.