As one of the most famous vape brands in the world, SMOK is always popular among vapers. It is continuously releasing new vape kits and vapers do not know how to choose from them. So today this post aims to focus on their parameters and features and you can pick the right vape kit for yourself. Follow me and read further.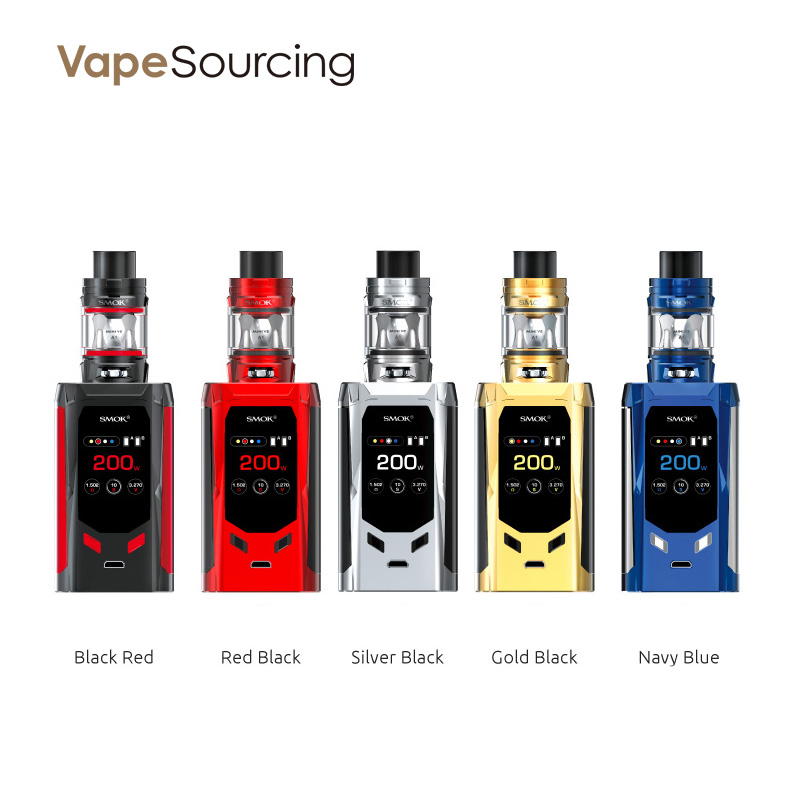 SMOK R-Kiss Kit 200W with TFV-Mini V2 Tank
Parameters
Mod Size: 78mm x 44mm x 28mm
Tank Size: 54mm x 25.4mm
Material: Stainless Steel
Power Range: 6W-200W
Capacity: 2ml
Output Voltage: 0.5V-8.2V
Resistance Range: 0.1ohm-2.5ohm(VW)
standby current: <500uA
Thread: 510
SMOK R-Kiss kit can fire up to 200W output power with the two smallest 18650 batteries. Besides, along with Antibacterial Medical Cotton and 16mm V2 Mini Exclusive Delrin Drip Tip, the kit greatly improves user vaping experience. It's worth mentioning that the five colors look so premium and decent, including black, red, gold, navy blue, and silver.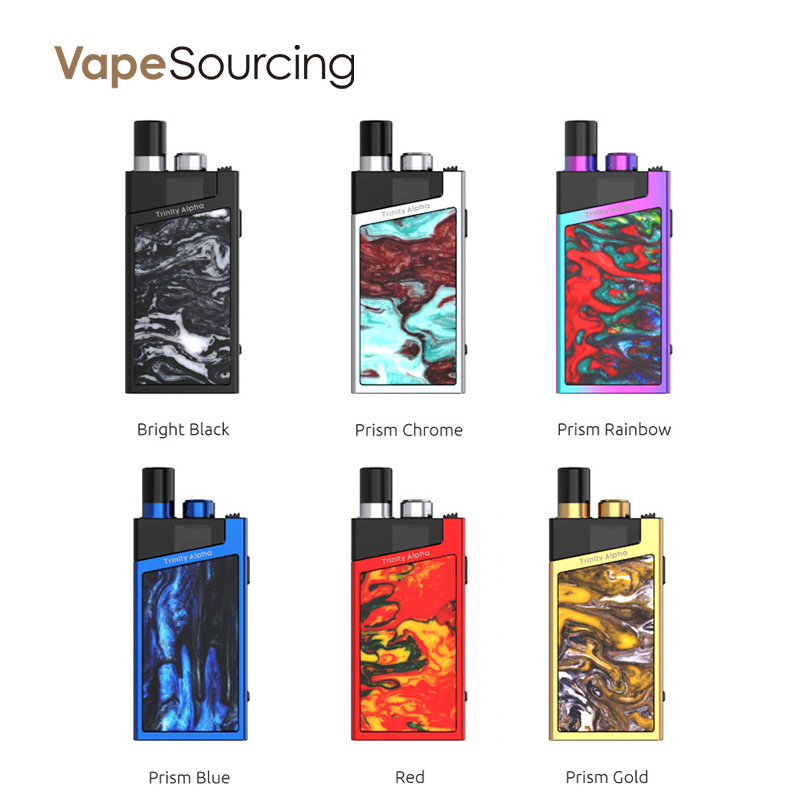 SMOK Trinity Alpha Pod System Kit 30W
Parameters
Size: 91mm * 38mm * 16mm
Material: Zinc alloy
Battery: Built-in 1000mAh Battery
Output Power: 6-30W(soft/norm/hard)
E-juice Capacity: 2.8mL
Resistance Range: 0.5ohm-3.0ohm
Output Voltage: 2.1V-4.1V
Input Voltage: 3.3 - 4.2V
Charging Voltage: 5V
Charger Output: DC 5V1A
Charging Current: 0.7A(max)
Standby Current: <100uA
ReFill: Threaded Cap Top-Fill
Protections: Short-Circuit/ Weak Battery/ Temperature /Low/High Resistance Protections
Charging: MicroUSB Port
SMOK Trinity Alpha Kit is designed with craftsmanship and exquisiteness. With an ergonomically designed power button and Push-Up-Type Filling Cap, you can easily use it and refill the e-liquids. Also, it is powered by a 1000mAh battery with an intelligent battery life indicator in the body.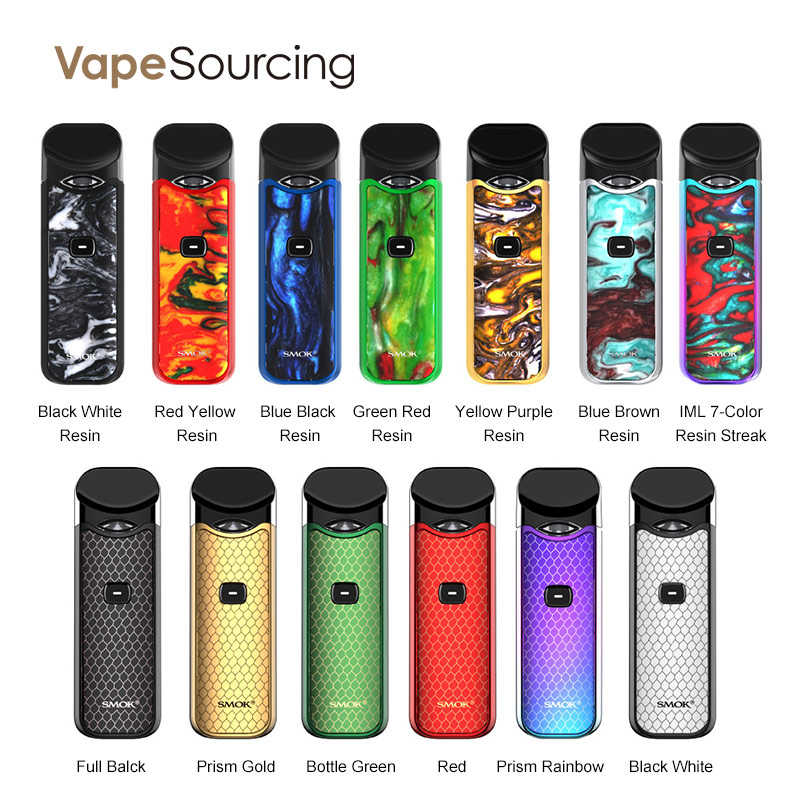 SMOK Nord Pod System Kit 1100mAh
Parameters
Size: 94 x 30 x 18.8mm
Battery Capacity: 1100mAh
Capacity: 3ml
Power Range: 10W-15W
Input Voltage: 3.3v-4.2v
Charging Current:370mA
Charging Voltage: 5V
Standby Current: <100uA
With a built-In 1100mah battery, the Nord kit ensures stronger power and great vaping experience. The mouthpiece is improved to fit your mouth perfectly, offering more convenience when you vape. It allows for 3ml e-juice capacity and multiple coil choices.
From what has been mentioned above, which one could you pick and you can comment below or share it in your social networks. Let me hear your voice!